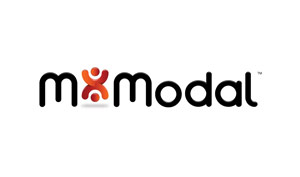 M*Modal, a provider of clinical documentation and Speech Understanding™ solutions, and Enjoin, a physician-led clinical documentation integrity solution, today announced a technology-driven CDI (Clinical Documentation Improvement) advisory solution to help healthcare organizations succeed in risk-based population health. Putting providers at the heart of every HCC (Hierarchical Condition Category) CDI program, this clinically-focused solution provides a holistic view of the patient by combining AI (artificial intelligence) and natural language understanding technologies with coding and clinical expertise through physician leadership.
Given the advancement of alternative payment models and associated challenges, M*Modal and Enjoin collaborate to deliver a comprehensive provider-focused CDI program. M*Modal's AI-enabled HCC Management solutions are complemented by Enjoin's risk-adjustment services to establish and advance outpatient CDI programs. Combining leading-edge technology, processes, and education, this complete program meets healthcare organizations at their individual level of need and readiness to deliver outcomes in any care setting.
Healthcare systems, Accountable Care Organizations (ACOs), Medicare Advantage Organizations (MAOs) and provider practices now have a physician-driven and clinically-focused program that is designed to improve the quality of patient care and documentation integrity. With ingrained clinical emphasis, this customizable solution drives best practice with innovative technology, expert knowledge of HCC risk adjustment, and extensive medical experience.
"The CDI consulting paradigm is enhanced by including our widely-adopted CAPD technology in the early physician training process," said Scott MacKenzie, CEO of M*Modal. "The goal is to have a sustainable impact on physician documentation behavior at the point of care with AI-enabled tools and clinical expertise to proactively close gaps in patient care and risk scores while driving continued physician partnership."