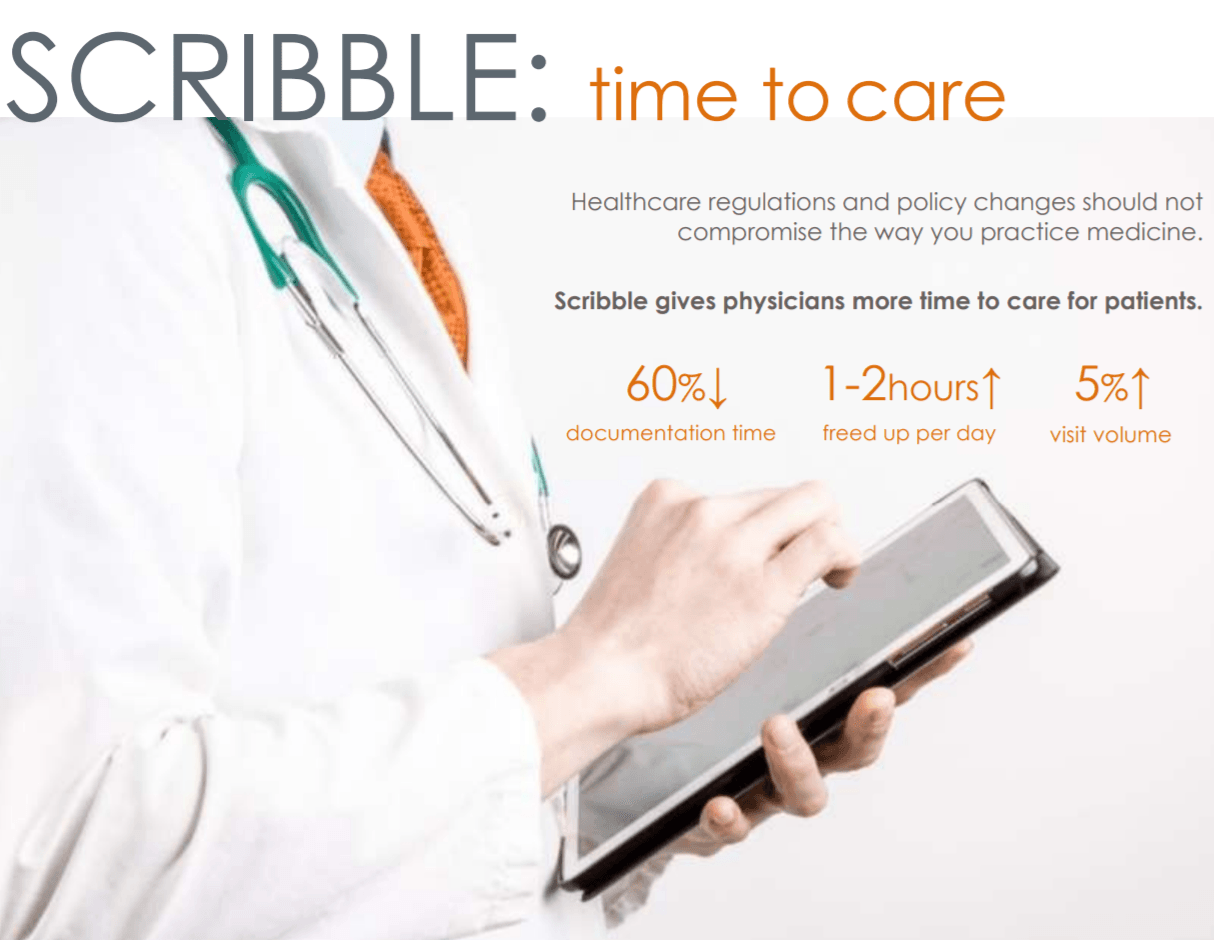 IKS Health, a leading partner for today's practicing physician, medical groups and health systems, today announced that it will collaborate with UAB Medicine to alleviate physician administrative demand and burnout. IKS Health enables the enhanced delivery of exceptional health care for today's practicing physician, medical groups and health systems.
Through this collaboration, IKS Health will implement its Scribble and Coding services in primary care clinics and piloted in several sub-specialty areas throughout UAB Medicine. With 54 percent of physicians exhibiting one or more symptoms of burnout, Scribble, the world's only asynchronous, virtual scribe solution, will enable UAB Medicine to free up its physicians from the computer terminal, focusing on the patient and the clinical decision-making that inspired them to enter healthcare at the start.
By integrating its platform into the physician enterprises' existing technology and clinicians' existing workflows, IKS provides better financial and clinical results as well as higher physician engagement and satisfaction. IKS allows practices to maintain their familiar legacy platform but reap improved outcomes across the full spectrum of clinical, operational, and financial functions.
In the transition to value-based healthcare, organizations with the best potential for success are those with engaged, happy and productive providers. UAB Medicine and IKS Health's new partnership will enable both organizations to focus on fulfilling their missions of improving healthcare for all.
"The good intent behind meaningful use and the subsequent reporting and regulatory requirements have had a negative impact on the doctor's ability to connect with the patient during the course of the visit," says Dr. Keith A. Jones, Chief Physician Executive-UAB Medicine. "Our organization's mission is to improve the health and well-being of society, particularly the citizens of Alabama, by providing innovative health services of exceptional value that are patient- and family-centered. This collaboration will provide a useful tool that will enable us to do exactly that."