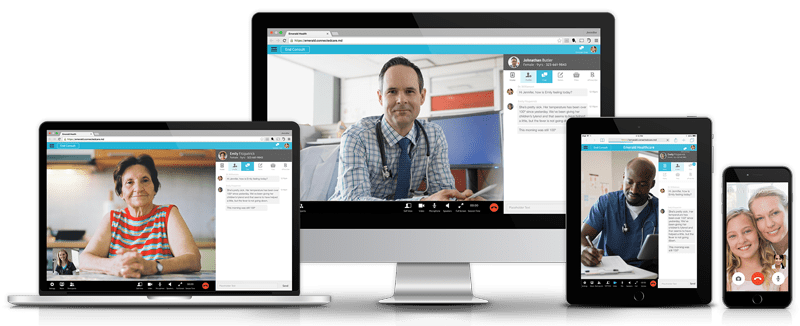 SnapMD, a Los Angeles, CA-based full-service enterprise telehealth technology innovator, and solutions provider, today announced it has raised $7.1 million in Series B funding. This brings the LA-based startup's total capital raised to date to $16.3 million. Participating investors included the original syndicate. The company will use the latest funding to further advance its telemedicine platform and accelerate its sales and marketing efforts.
SnapMD Virtual Care Management Platform Overview
SnapMD's Virtual Care Management (VCM) telehealth software is a robust digital health system that places the tools of telemedicine in the hands of providers to deliver virtual, high-quality and coordinated care. As a cohesive and complete suite of services in the cloud, the technology enables providers to launch and manage virtual care that can be scaled across a health enterprise and the care continuum. The white-label VCM platform is configured to support multiple hospital and health system service lines with unique operational requirements, and with architecture that can be integrated to work seamlessly with existing and future systems.
Recent Clients
SnapMD's Virtual Care Management (VCM)  platform has been selected by the University of Mississippi Medical Center National Telehealth Center of Excellence as the virtual care technology partner of choice and currently serves as the foundation of the University of San Diego Hahn School of Nursing and Health Science competency-based telehealth curriculum. The VCM is also the preferred telehealth provider of the American Academy of Pediatrics.
"Since our inception, SnapMD has been focused on improving patient care. While a significant amount of attention has been paid to single-episodic, low-acuity care, the higher value of virtual care will target the 20% of Americans that consume 80% of the healthcare dollar—namely, the chronically ill and those in active episodes of treatment, such as cancer. With SnapMD's recognition as the most advanced telemedicine platform in the world, our white-label telehealth solution enables healthcare providers to extend their offerings under their own brand and with their own physicians," said Dave Skibinski, president, and CEO of SnapMD. "The new investment allows us to continue to further drive our marketing and business development efforts in support of our rapidly growing provider base across the country."