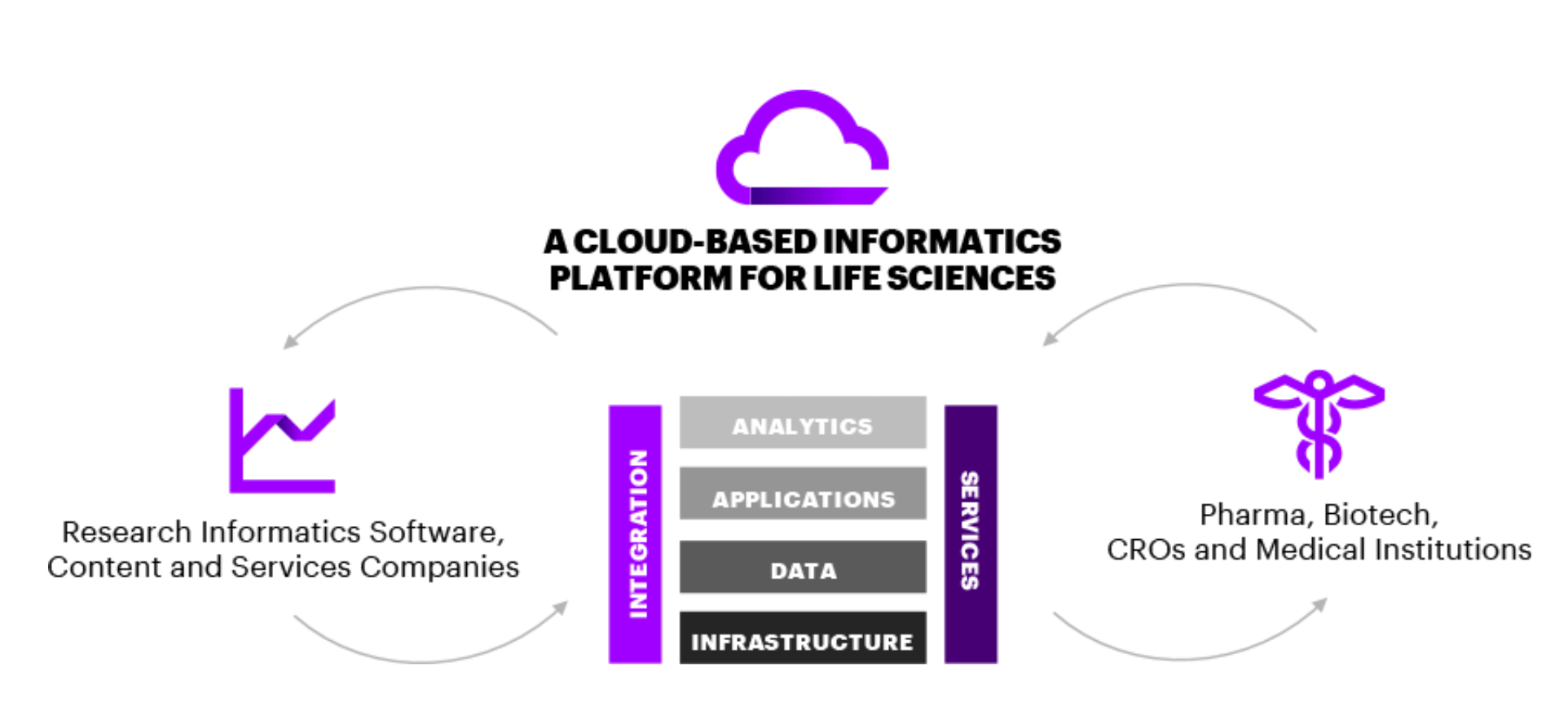 In the Life Sciences research space, there has been a tendency to underinvest in technology. As a result, much of the current infrastructure is outdated, fragmented and unable to keep up with breakthroughs in modern science and technology.
To help solve this technology challenge, Accenture, Merck and Amazon Web Services (AWS) are announcing a new, pre-competitive collaboration to launch a cloud-based informatics platform that will allow Life Sciences companies improve productivity, efficiency, and innovation in the early stages of drug development. Merck will be the first company to use this ground-breaking platform.
The new research platform, being developed by Merck and Accenture, will:
·       Create open, industry-standard application programming interfaces for research functions
·       Enable a non-exclusive ecosystem of scientific application providers, content providers and tech innovators to bring new capabilities to market
·       Help life sciences companies reimagine processes, user experiences and approaches to data-intensive research
·       Allow pharma researchers and informatics professionals to quickly aggregate, access and analyze research data from multiple applications
·       Establish a coalition of companies that will work together pre-competitively to further the capabilities of this platform and its impact on the life sciences industry
The platform is built on AWS, leveraging its secure cloud services to help increase operational efficiency, strengthen business intelligence, and quickly develop innovative products and services. "Pharmaceutical companies are seeking ways to adopt a cloud-first strategy to enhance and advance their R&D drug discovery practices, and we're thrilled to be at the leading edge of these efforts as we work with Accenture to launch a new industry platform," said Mike Clayville, vice president, Worldwide Commercial Sales and Business Development, Amazon Web Services, Inc. This new platform is one of the outcomes of the ongoing collaboration between Accenture and AWS through the Accenture AWS Business Group.
 
Accenture is also forming a coalition of clients to govern and further advance the capabilities of this platform, offering an opportunity for pre-competitive industry collaboration. The platform is available to pharmaceutical, biotech and scientific research organizations that are seeking unique approaches to solve research informatics challenges.
The new research platform is one of many solutions offered by the Accenture Applied Life Sciences Solutions practice. These solutions include services and platforms focused on building more efficient and effective R&D models, and fostering collaboration within the industry from early-stage research to regulatory approvals and throughout the product lifecycle.