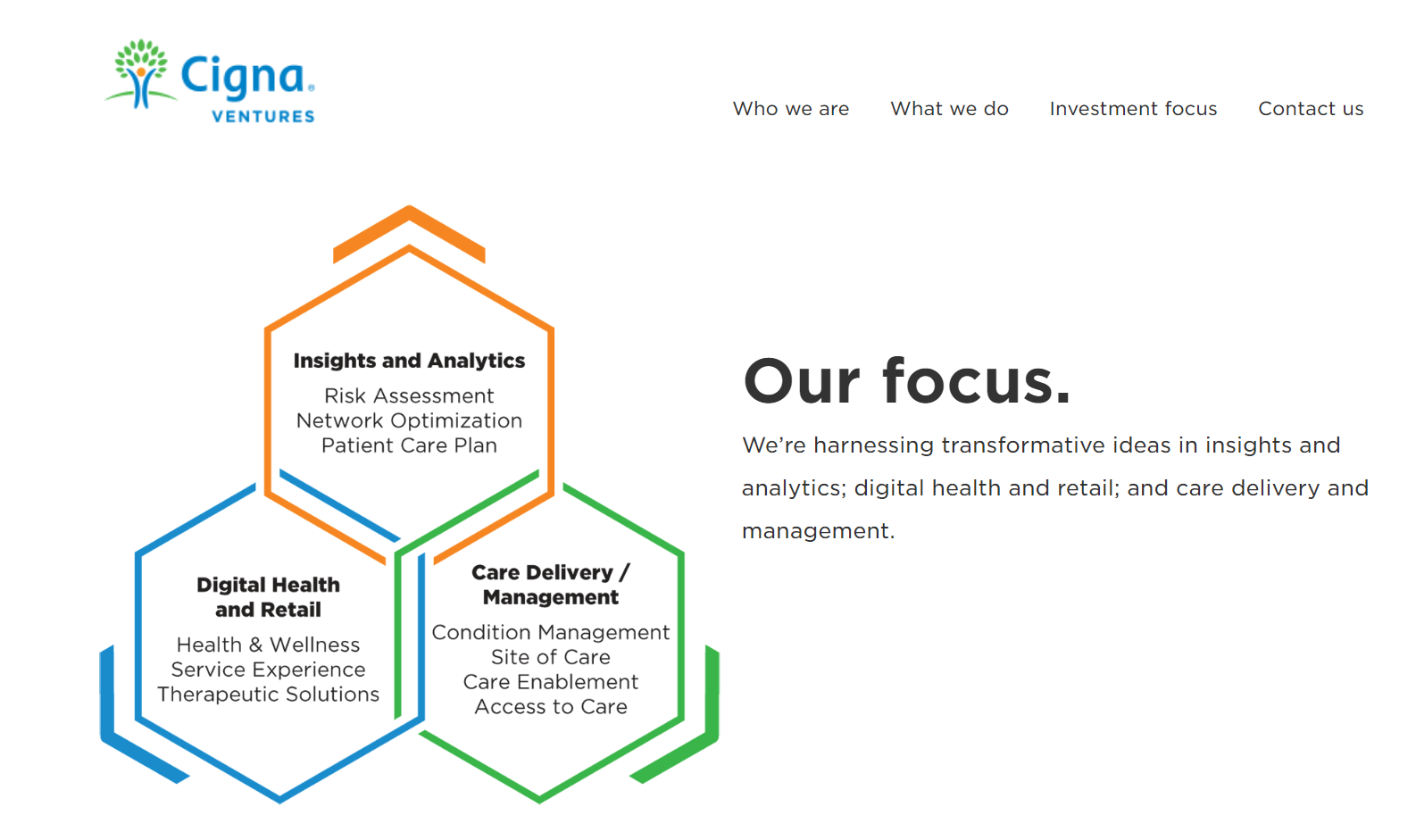 Today, global health service company Cigna announced the launch of Cigna Ventures, a corporate venture fund to invest in emerging companies driving transformation and innovation in health care. Cigna Ventures is launching with $250M in capital to invest in both early and growth stage startups dedicated to unlocking growth opportunities in healthcare across three strategic areas:
– Insights and Analytics: Risk Assessment, Network Optimization, and Patient Care Plan
– Digital Health and Retail: Health & Wellness, Service Experience, and Therapeutic Solutions
– Care Delivery and Management: Condition Management, Site of Care, Care Enablement and Access to Care
The fund builds on Cigna's existing venture activity, including collaboration with five venture capital partners and an equal number of existing direct investments. These include: leading the C1 round of financing with Omada Health and investments in Prognos, Contessa Health, MD Live and Cricket Healthcare.
Cigna's commitment to improving the health, well-being, and sense of security of the people we serve is at the front and center of everything we do," said Tom Richards, senior vice president, and global lead, strategy and business development at Cigna. "The venture fund will enable us to drive innovation beyond our existing core business operations, and incubate new ideas, opportunities and relationships that have the potential for long-term business growth and to help our customers."