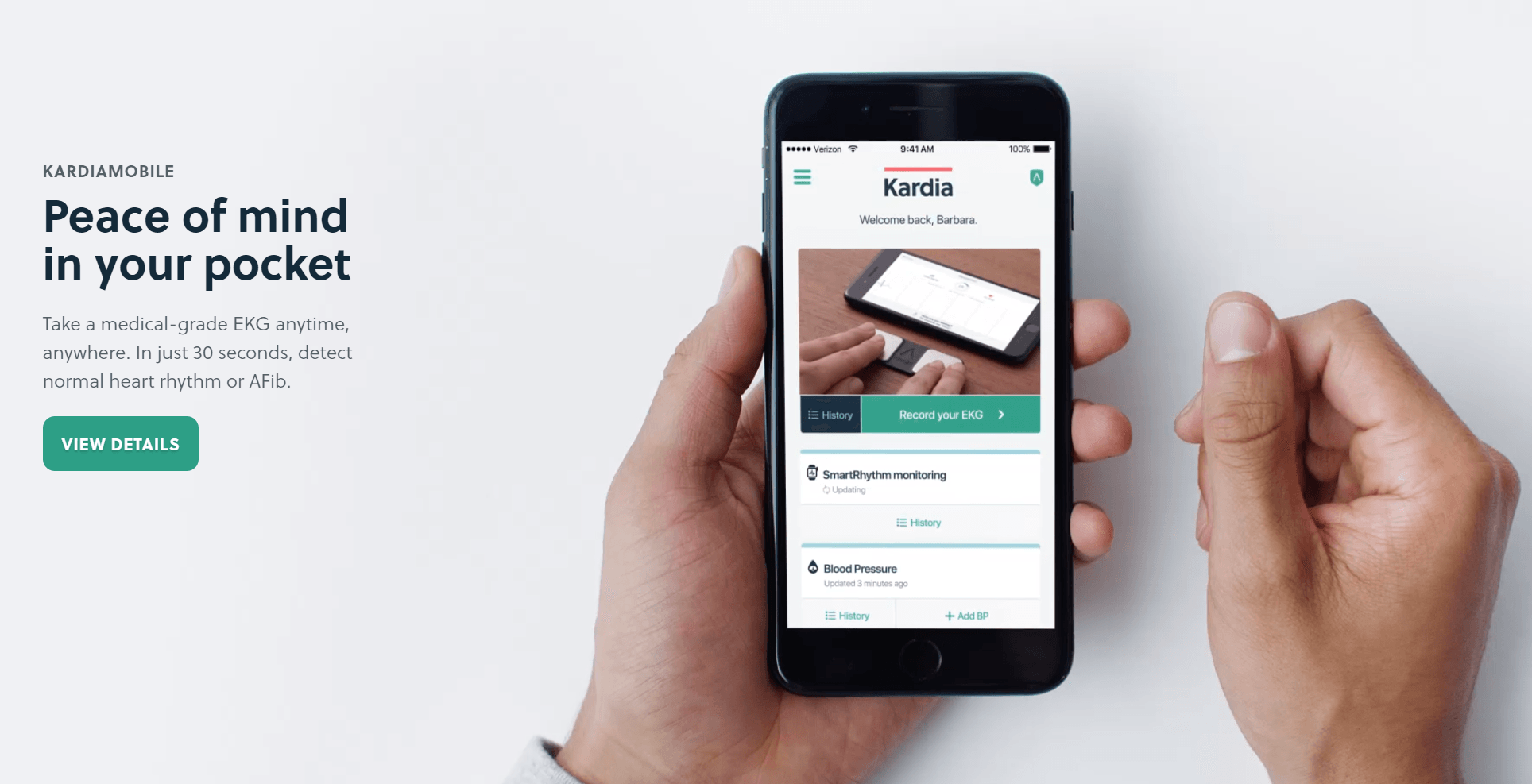 AliveCor, a Mountain View, CA-based digital health  startup developing solutions to transform cardiac care, announced on Monday received "breakthrough device" designation from the U.S. Food and Drug Administration for their bloodless hyperkalemia test. Developed with Mayo Clinic, AliveCor's KardiaK Platform screens for elevated levels of blood potassium – hyperkalemia, without requiring any blood from the patient.
This designation signals that the FDA will consider the technology on an accelerated clearance track designed specifically for medical devices that demonstrate the potential to address unmet medical needs for life-threatening or irreversibly debilitating diseases or conditions.
Blood potassium is tightly regulated in the body and can cause life-threatening cardiac arrhythmias and death when potassium levels increase even to mildly elevated levels. For the nearly 30 million US adults with chronic kidney disease, the one-day likelihood of death is nearly 3 times higher if a home potassium is 5.5 to 5.9 mmol/L, and over 13 times higher if it is 6.0 mmol/L or greater. For the 500,000 Americans with end-stage kidney disease and on dialysis, hyperkalemia may contribute up to 40% of deaths.
Utilizing a proprietary deep neural network trained to detect hyperkalemia using data from electrocardiograms (ECG) similar to those captured by AliveCor's KardiaMobile and KardiaBand devices. AliveCor aims to use the platform to enable home-based hyperkalemia detection for patients with kidney disease, as well others at risk for this life-threatening condition.
Although treatments for hyperkalemia are effective and readily available – including the recently FDA-approved potassium binder medications patiromer and zirconium cyclosilicate – diagnosis of hyperkalemia, particularly outside of the hospital, can be a challenge as symptoms may be vague or absent. The gold standard for measuring potassium levels is a blood test, but the test is invasive and since it's performed in a laboratory, inconvenient for patients. AliveCor aims to enable patients with kidney disease to record an ECG and use KardiaK at home. Noninvasive and convenient, the bloodless KardiaK platform has the potential to revolutionize the standard for diagnosis of hyperkalemia.
"This test, which performed extremely well in our evaluation using millions of ECGs, holds the promise of enabling people to painlessly determine whether a life-threatening and otherwise silent and very treatable condition is present – from the comfort of their own homes and within seconds," noted Paul Friedman, MD, Chair of the Department of Cardiovascular Medicine and a member of the Mayo Clinic team that co-developed the test.  "It may save people's lives, and save the health care system dollars."