Since 2014, the healthcare industry has invested more than $17 billion[1] in digital integration and analytic capabilities to support care delivery, wellness and research. Despite new innovations, the use of fax machines remains a brittle link in the coordination and delivery of healthcare. Ciox, a healthcare technology company, sees a future without faxing and supports efforts by the Office of the National Coordinator for Health Information Technology and Centers for Medicare and Medicaid Services to eliminate use throughout America's healthcare ecosystem. 
Despite the widespread adoption of electronic medical record (EMR) systems by many providers, a large percentage of patient health history is still on paper or locked within legacy systems. Additionally, with hundreds of EMR systems and a lack of consistently implemented interoperability standards, significant technical challenges exist when complete medical record data needs to be exchanged and consolidated.
"The continued use of faxing to process and exchange patient medical records is based on several remaining hurdles, namely limitations in interoperability and the inertia of tradition," notes David Dyke, senior vice president, product management of Ciox. "Expanding interoperability beyond the narrowly focused provider-to-provider use cases must accompany any substantial change in fax-based communications." 
"Regulations and guidance can be a catalyst for change, but without industry-wide, reliable and easy-to-use alternatives, the fax will maintain its position as a low-cost, high-risk work horse," continues Dyke. "Other industries are drastically ahead of healthcare in both B2B and B2C communications, and the technology exists today to put an end to the fax machine. This mandate is a wake-up call to the entire industry."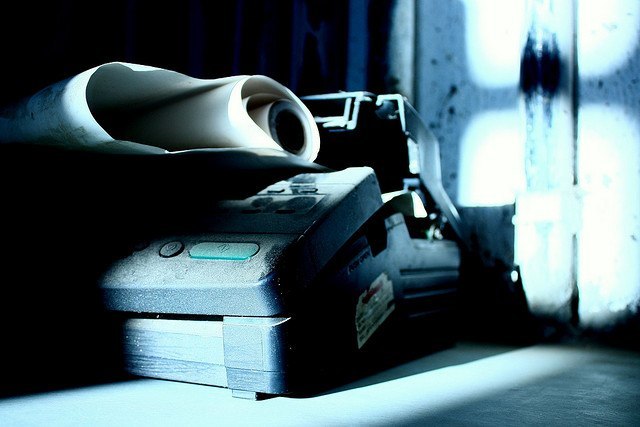 The current volume of fax requests within the industry is overwhelming. Ciox alone receives more than 3.5 million fax requests per year and more than 300 million pages are faxed annually. This interoperability challenge is underscored by legitimate data security and privacy fears, as well as competing for technology and financial priorities. While the concerns are real, so are the security and quality concerns with the vulnerability of the fax machine. 
"At Ciox, we believe patients and their providers of choice should have access to and the ability to share personal health information in a secure and timely fashion with all parties in the healthcare ecosystem. With easier and more secure dissemination of records, we can circumvent structural barriers in the siloed healthcare system, enabling data to be organized more quickly and longitudinally," says Dyke. "Faster access to orders, records and test results, along with a secure delivery mechanism, can literally save lives."  
To meet the pressing need for easy dissemination of records, Ciox recently launched HealthSource, a clinical data platform that utilizes artificial intelligence technology to manage the flow of health information and give shape to structured and unstructured records. By leveraging the latest advanced technology, Ciox is forging a way to solve the interoperability challenge for all healthcare stakeholders.