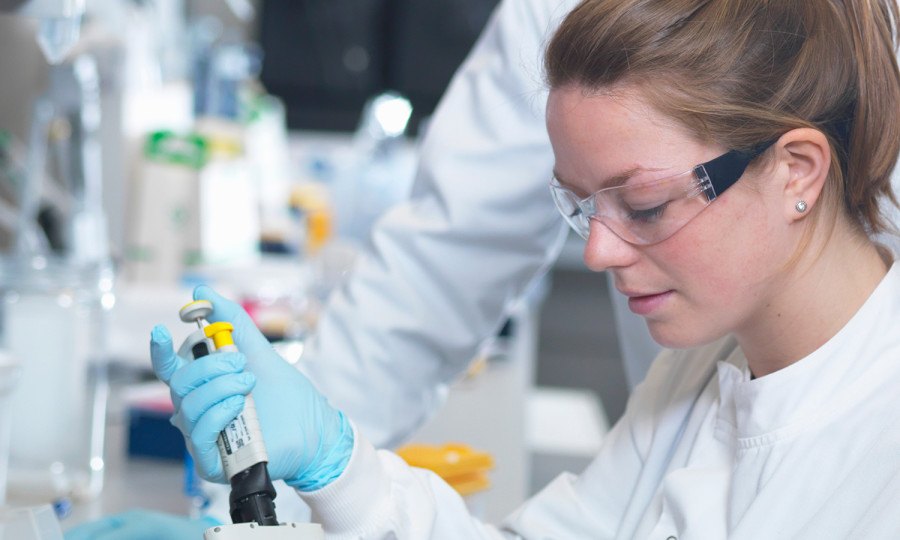 The Precision Medicine Market size is set to exceed $96 billion dollars by 2024; according to a new research report by Global Market Insights. The new report reveals the rising prevalence of cancer across the globe fueling the need to develop target specific biomarkers based on the individual genetic, environmental and lifestyle factors augmenting the global precision medicine market size.
Advancement in cancer biology coupled with increased funding for cancer research will fuel industry expansion. For instance, in 2015 NIH's National Cancer Institute (NCI) invested $70 million to develop effective therapies for the treatment of cancer-based on the individual genomic data.
Presence of favorable government initiatives such as Precision Medicine Initiative (PMI) with an aim to design tools for analyzing large medical datasets, validation of innovative targeted drugs, tests, and technologies for cancer, improve decision making for treatment options for specific patients will augment the growth of precision medicine market.
India Precision Medicine Market, By Technology, 2013 – 2024
Integration of big data analytical tools to healthcare for preventing diseases such as cancer is another growth rendering driver. Moreover, the rising adoption of gene therapy to reduce cost burden for such diseases will favor industry expansion. The excessive cost associated with precision medicine coupled with misinterpretation of genomic data will hamper business growth.
Drug discovery dominated the precision medicine market in 2016 followed by gene sequencing which is expected to show a considerable growth over the coming years. Availability of next-generation sequencing based genetic tests for rapid sequencing and identification of large human genome along with favorable regulatory guidelines by U.S. FDA for validation of such genetic tests is a major advancement in precision medicine accelerating gene sequencing revenue growth.
Companion diagnostics is poised to be the fastest growing segment with over 11.5% CAGR owing to its ability to provide essential information for the safety and effectiveness of a specific drug or therapeutic product for targeted patient groups.
CNS will show considerable growth over the coming years owing to the rising economic burden of central nervous system disorders which fosters the need to develop genomic platforms in combination with electronic health record data based on clinical phenotypes for effective targeted treatment of such diseases.
UK precision medicine market should witness robust growth over the forecast period. Favorable government initiatives and increasing funding on research activities such as the launch of stratified medicine initiative in 2011 with €60 million budget focused on biomarkers, patient cohorts, genomic and phenotypic analysis will fuel regional growth. Further, the launch of 100,000 Genomes Project in 2012 by Genomics England with €250-300 million funding for genomics has paved the way for individualized treatment for cancer patients and escalate regional market size.
India precision medicine market should grow at a significant rate due to increasing prevalence of cancer which fuels the adoption of gene therapy facilitating personalized treatment for patients based on their genetic factors. The emergence of big data in healthcare and government initiatives to improve the healthcare infrastructure of the country are driving factors for industry growth.
Some of the key industry players operating in the global precision medicine market are NanoString Technologies, Roche, Medtronic, Laboratory Corporation of America Holdings, Quest Diagnostics, Pfizer, Novartis, and Intomics.
The industry players attempt to develop cost-effective solutions and tools for effective decision making and selecting effective treatment options for the treatment of chronic diseases. For instance, in March 2017, NanoString Technologies launched new products such as nCounter Low RNA Input Kit, nCounter Myeloid Innate Immunity Panels at the American Association of Cancer Research (AACR) meet. This strategic move extends the existing product portfolio offered by the firm and leverages proteomics & genomics to advance the field of precision oncology.