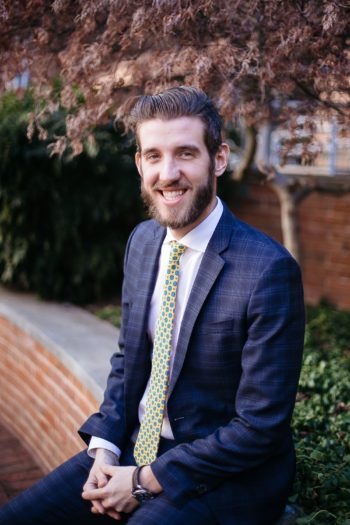 The face of consumerism is rapidly changing in the age of technology. Convenience, personalization, and long-term benefits are of paramount concern to developers as consumers increasingly prioritize experience over possessions. The five-star rating format and other consumer-friendly features of sites like Amazon, Yelp, and TripAdvisor have been shaping consumer behavior and expectations for more than a decade. Direct-to-consumer brands like BirchBox, ThirdLove, and StitchFix are revolutionizing the retail experience by leveraging technology to create personalized shopping experiences that improve with the collection of data, promoting retention and customer loyalty. The consumer experience has never been more important and it is time for the healthcare industry to get on board.
 
In 2017, almost 40% of adults had high-deductible healthcare plans. By 2019, providers are projected to see a 50% increase in the amount of revenue they collect directly from patients. As out-of-pocket costs continue to increase, healthcare organizations need to prioritize and focus on the experience of healthcare's primary consumers – patients. The organizations who are most attuned to the consumers' expectations, particularly for digital innovations, are best positioned to develop effective client engagement strategies for health care consumers. Providers must deliver more transparency about the cost of procedures, greater accessibility to resources, and a comprehensive understanding of the patients' expectations for the role of technology in care.
 
The development of these imperative strategies is complicated by the disparity of needs across the healthcare marketplace — a one-size-fits-all approach is not a viable option.
 
The first step toward resolving this complication is looking to healthcare's biggest consumers: women. Women make the majority of healthcare decisions and are responsible for the greatest amount of healthcare spending.  Their expectations and requirements should be the center of care strategies. They are the most active consumers of care: 90% are the primary-healthcare decision makers in their families, 80% of household healthcare spending is done by women, and women spend 27% more on healthcare per capita than their male peers.  Yet they are the least informed consumers in health care. As one study shows, 53% of women think that they can get the best health information on the internet, although 31% of these do not trust online resources.
 
The female market is a fertile proving ground for the transition to consumer-centric care — a strategy harnessing women's expectations and responding to their needs is a practical first step toward overall improvement in patient satisfaction and effective and economical care deployment. So what does a female-centric marketing strategy look like? Bridget Brennan says, "Like an app."  
 
Across numerous consumer studies, one truth is consistent: women crave convenience. Providers that leverage digital innovations — particularly mobile health apps, remote patient monitoring devices, and tools that provide flexibility of scheduling — are poised to take a competitive edge in the female market. This desire for convenience speaks to another aspect of female consumerism: the prioritization of service over products. One recent study shows that the amenities of a hospital are more effective toward retaining patients than the level of clinical care; another, that women are more likely to report a positive birth experience, despite complications or protracted labor if they feel personally supported by their physician.
 
Understanding the needs and desires of female consumers is essential for engaging and retaining customers, and this understanding should also be viewed as an opportunity to address systemic problems in the industry. The desire for convenience and personalization in the female consumer speaks to a need for a single data platform where women can be educated about their own health and the health of their families – women have shown their desire to be empowered through information, but they also have expressed distrust in the glut of contradictory online resources. It is a market that is ripe for emerging trends toward personalized health records and a trusted singular efficient digital platform; attention to these needs will simultaneously improve consumer engagement and efficiency of healthcare.
 
The front lines of female consumer-driven healthcare are at the obstetrician's office. This is the first entry into healthcare for many women, and their experience in childbirth can often determine their future household healthcare decisions to stay within a certain health system or hospital. If providers are going to successfully engage consumers, the first step is to bring personalization and convenience to space where women are most in need of access to care: pregnancy.
Juan Pablo Segura, Co-Founder, and President of Babyscripts, the leading prenatal app and the first mobile, clinical tool to allow OB/GYNs to remotely monitor their pregnant patients' progress and health.