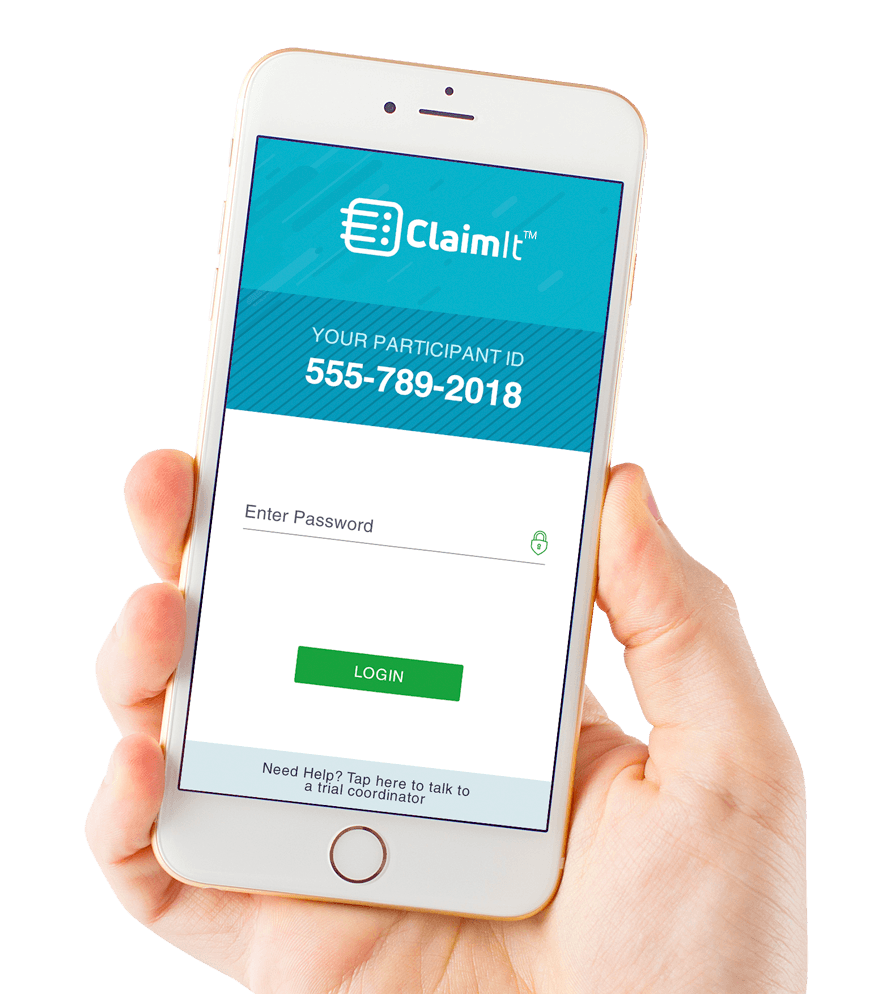 Clinical trials are a crucial component to advancing healthcare, bringing new therapies to market and better understanding the pathological process of disease in the human body. That said, the clinical research industry is bogged down in antiquated processes, and is hungry for innovative tech that puts patients first to drive the industry forward.
ObvioHealth, a healthcare technology company, just announced the official launch of its mobile application for site-less clinical studies—ClaimIt.  The innovative new mobile platform removes barriers currently troubling the clinical research industry by improving convenience for study subjects, enhancing compliance, lowering drop-out rates and accelerating data capture – all of which help reduce exorbitant costs for study sponsors and create opportunities to leverage the data capture from connected devices for clinical evaluation.
ClaimIt maintains best-in-class clinical standards and compliance in studies ranging from pharmaceutical and nutrition, to observational and more. ObvioHealth's clinical professionals and medical doctors monitor each study while study participants use the ClaimIt app on their smart phones or tablets, recording study specific information and allowing for real-time data collection.
Study protocols can be designed with smart devices, such as a Bluetooth blood pressure monitor, and the data from such devices immediately integrates with the ClaimIt app – providing real-world evidence. ClaimIt also offers real-time, 24/7 data monitoring, meaning adverse events are detected immediately. Healthcare professionals can video chat or text with participants at any time. 
ObvioHealth is financially backed by TKS1, a venture capital collaboration between SPRIM, a life sciences consulting agency with deep experience as a clinical research organization, and Tikehau Capital (TKO.FP), an alternative asset management and investment company.  In March, ObvioHealth received a Series A investment.