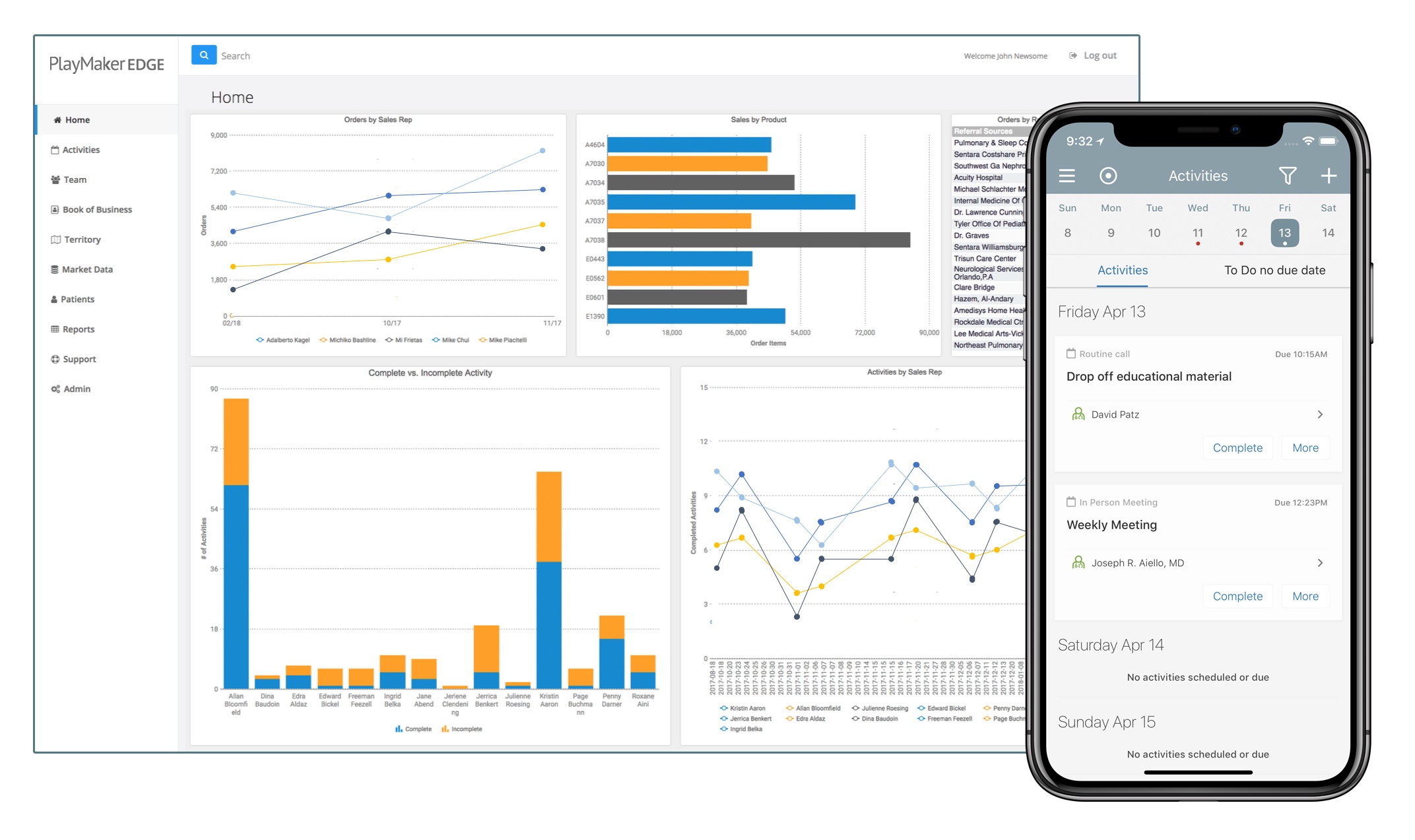 Playmaker Health, a Nashville, TN-based provider of market intelligence to post-acute providers, has acquired one of its competitors, ViaDirect.  Hospices, LTCs, SNFs and others are still in the early stages of using analytics to refine their strategies around referral sources, opportunities for market expansion, and everything in between.   
With the ViaDirect acquisition, Playmaker's platform includes not just Medicare and commercial claims data, but Lexis/Nexus data analytics as well. This provides the post-acute care industry with the most comprehensive set of market intelligence available. 
"Actionable data is the foundation of the PlayMaker growth strategy. ViaDirect delivers incredible data insights that forward-thinking providers can leverage to drive significant business development," says Griscavage. "Incorporating their market intelligence and data analytics into our purpose-built post-acute platform gives our current and potential clients the most comprehensive view of their market, from untapped referral sources to opportunities for expansion. John and Ginger bring a wealth of knowledge and industry expertise to PlayMaker Health. It made perfect sense for us to join forces and add strategic value for our clients and partners."
viaDirect principals John Kiehl and Ginger Voss will join the PlayMaker leadership team, with Kiehl leading the data analytics strategy and Voss managing strategic partnerships. John Griscavage remains as chief executive officer. Financial terms of the acquisition were not disclosed.  
Founded in 2008, PlayMaker Health offers the industry's most comprehensive technology to radically improve visibility and market performance for post-acute care providers. The combination of market data, including up-to-date claims data, provider and hospital referral patterns and readmission rates, EMR data and business development activity delivered through PlayMaker's proprietary platform transforms data into actionable sales intelligence.