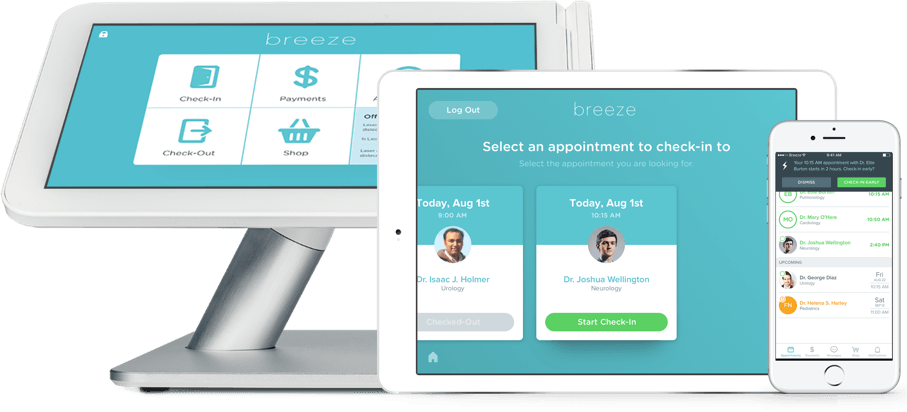 Medical groups using CareCloud's eCommerce platform Breeze en Español to help patients manage and pay for their healthcare
As part of a continued drive to improve every aspect of a patient's experience and make healthcare more accessible, CareCloud, the platform for high-growth medical groups, is making its patient experience management platform, Breeze, available in Spanish. Through Breeze en Español, medical groups now will be able to remove the complexity and difficulty of scheduling, checking-in, checking-out and paying bills for their Spanish-speaking patients.
With Breeze en Español, medical groups may now offer their Spanish-speaking patients the option of using their tablets, smartphones and office kiosks to review and complete all of their the medical and administrative activities involved with their visits in their preferred language. More than 1,200 providers have signed up for Breeze since it launched in October, 2017.  Breeze's mobile and web apps allow patients to manage their doctors' appointments from any device, fill out necessary insurance and medical forms, and manage payments anywhere, anytime. The platform runs natively on First Data's Clover Station, any iOS or Android device, and on the web.

"A good patient experience is language neutral," said Juan Molina, CareCloud's vice president of strategy and business development. "We built Breeze because we knew there was a better way for practices to be able to organize themselves around the patient experience. A big part of its appeal so far has been how easy it is for practices to customize what information they ask of patients and how they engage with them at every step. With the launch of Breeze en Español, our clients can offer the same modern experience to their Spanish-speaking patients."