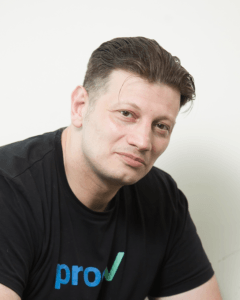 Healthcare, like all other industries, is experiencing a phase of rapid transformation due to the increased use of technology.
"We're entering a second wave of health innovation, where new business models, exciting technologies, and exciting leaders will emerge," said Unity Stoakes, Co-Founder & President, StartUp Health in the company's  2017 Year End Report.
Telehealth, or the provision of healthcare via telecommunication networks, is not new – but it's now becoming a hot suite of technologies in health systems around the world due to the proliferation of mobile devices.
According to a recent Accenture study, in 2018, 75% of US consumers surveyed said technology is important to managing their health. Interestingly, according to a McKinsey Healthcare Insight report, "Older patients (those over 50) want digital healthcare services nearly as much as their younger counterparts… More than 70% of all older patients in the United Kingdom and Germany want to use digital healthcare services; in Singapore, that number is even higher."
The latest industry statistics suggest that it's a sector that is going to grow from $26.5 billion today to over $41 billion by 2021.
The Telehealth Movement – Access, Value, Convenience
Getting access to quality medical care in rural locations where hospitals are shutting down or are far away is a key benefit for the telehealth movement. Additionally, telehealth holds great promise for underserved patients in urban and metro areas.
It's also gaining traction in the government and with employers. The Chronic Care Act (S. 807) greatly improves telehealth options for a variety of chronically affected Medicare beneficiaries. And, recently, a Senate bill expanded rural access to telehealth in Iowa.
The Large Employers' 2018 Health Care Strategy and Plan Design Survey found that virtually all employers (96%) will make telehealth services available in states where it is allowed next year. And, more than half (56%) plan to offer telehealth for behavioral health services, more than double the percentage this year.
Telehealth lowers healthcare costs, which can lead to major savings for patients and healthcare providers alike. A March 2017 report by The Rural Broadband Association suggests telehealth use holds the potential for robust savings. While the cost savings vary by state, the U.S. national average of hospital cost savings per medical facility is estimated at $20,841.
And, who doesn't want more convenience when it comes to their medical care? Having access to a real doctor vs. "Dr. Google" in the middle of the night is a definite plus for many people. According to the Accenture report, nearly three-quarters of healthcare consumers (73%) would use virtual care for an after-hours appointment, and about two-thirds (65%) would use it for a follow-up appointment after seeing a doctor or other healthcare professional in person. More than six in 10 (62%), meanwhile, would discuss a specific health concern virtually with a doctor or other healthcare provider.
Types of Telehealth
Traditional industries, like healthcare, have been ripe for innovation for quite some time. An ever-growing population of users more familiar and comfortable with technology in every aspect of their lives, as well as the entrance of a slew of startups, is changing the game. Startups are now playing an increasing role in the healthcare ecosystem – giving consumers more choice and more control of their healthcare through a mobile device. Be it online scheduling through apps like ZocDoc or by one of the following telehealth innovations from startups around the world that are improving the patient experience and enabling better outcomes. 
Store and Forward
Arguably the original form of telehealth technology was store and forward. This is essentially the transmission of medical images and information between healthcare providers. You might get a scan done or a test performed, and those results will be sent to another healthcare professional via telehealth networks.
The modern incarnation of such networks allows patients to easily gain a second opinion from a network of doctors around the world. Services such as CrowdMed and Diagnose.Me are leaders in the field.
Remote Patient Monitoring
There are a growing number of devices and applications that allow medical staff to monitor patient vital signs remotely. Whether it's recording blood glucose levels, dietary intake or mental health diaries, a wide range of tools exist to help patients keep their medical team up to date.
This allows clinicians to detect potential problems much sooner, which both keeps patients well for longer and also increases the success-rate of treatments when they become ill.
Real-Time Video Communication
This is without doubt the most common form of telehealth today and involves a live video link between doctor and patient. The latest platforms, such as Babylon Health, feature AI-based triaging systems to check symptoms and recommend suitable courses of action.
Such systems have held up well in clinical testing, but they are still relatively rare in primary care facilities. Platforms such as Medici show the potential, however, and their technology was recently rolled out across the U.S.
Some platforms are augmenting the standard video linkup with remote testing capabilities. For instance, TytoCare provide tools that allow the user to examine their ears, throat, skin, heart, lungs and temperature, thus bridging a significant gap in the telehealth offering by not requiring a professional to physically perform examinations.
AI and AI-Based Chatbots
An emerging form of telehealth is the Artificial Intelligence (AI)-based chatbot that allows users to talk with an automated system and receive advice. The text interfaces use natural language processing to point users to the correct information.
An example of this in action is the chatbot developed by Your.MD that helps to connect patients to the care they need around the clock.
Or you've got 911bot, which is designed to help during emergency situations. The system, which integrates with Facebook Messenger, allows users to report accidents via text or image messages. The user is given advice on how to respond to the situation and their message is passed on to emergency services.
AI and clinical mobility are also transforming care at healthcare facilities around the world and having a profound impact on nurses, doctors, IT executives and patients. Zebra Medical Vision is a Tel-Aviv-based startup that is a pioneer in the field of machine and deep learning for medical imaging. In its The Future of Healthcare: 2022 Hospital Vision Study, the company found that by 2020, usage of mobile devices is expected to grow up to 40% for all hospital workers. Rich applications, remote patient monitoring and artificial intelligence will enliven the daily work experience and empower clinicians with greater insights and information to treat patients.
No Silver Bullet
Telehealth is still in its infancy, both in its technical development and in the way healthcare providers can integrate it into their existing offerings and workflows. However, increased patient demand and comfort with technology; employer-led benefits; and government support are clearing the way for a new wave in medical care. Moving forward, telehealth will play an increasingly important component of the overall healthcare delivery system. The potential is certainly considerable, as startups continue to innovate new technologies and healthcare providers continue to test and explore new ways of integrating telehealth into their care plans.
Alexey Sapozhnikov is the cofounder/CTO of prooV, the world's first proof-of-concept (PoC)-as-a-service platform that helps enterprises find, test-drive and implement new technologies. Prior to prooV, Alexey co-founded three startups in the domains of big data crash prevention, user engagement algorithms and performance monitoring. He was the former R&D Director of SAP Labs and holds multiple patents.