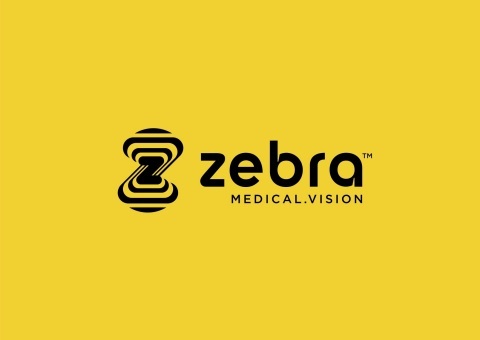 Zebra Medical Vision, an Israeli-based machine and deep learning startup utilizing big data to diagnose diseases far better than radiology has raised $30 million in Series C funding led by aMoon Ventures. The round also included particpation from  Aurum, Johnson & Johnson Innovation JJDC Inc. and Intermountain Healthcare and leading global AI scientists Professor Fei Fei Lee and Richard Socher. The latest round brings the total investment in the company to $50M. 
Founded in 2014, Zebra Medical Vision uses deep learning to create and provide next generation AI-based tools for radiology. The company's mission to build the world's most comprehensive visual lab, the company's current and future arsenal of AI algorithms is bundled into a unique $1 per scan offering to hospitals, in order to meet the company founders' vision toward scalable, transparent and affordable care globally. The company has received the CE regulatory mark for seven of its products, as well as approvals in numerous countries across Latin America and Asia, and continues to build a strong pipeline of AI based products. It's most recent announcements were the CE approval of CT brain bleed and mammography lesion detection algorithms. 
Automated AI Based Radiology Chest X-Ray Reader
In addition to the Series C round, the company unveiled comprehensive AI research conducted on chest x-rays to date, which provides a glimpse into a future automated chest x-ray analysis product being developed by the company. he chest x-ray AI analytics product was trained using nearly 2 million images to identify 40 different common clinical findings. The results of the study establish a new bar for AI research in medical imaging, demonstrating high rates of agreement between the algorithm and human radiologist experts. This publication continues Zebra-Med's mission to drive a higher standard of care across the radiology domain and collaborate with the medical community to improve patient care.