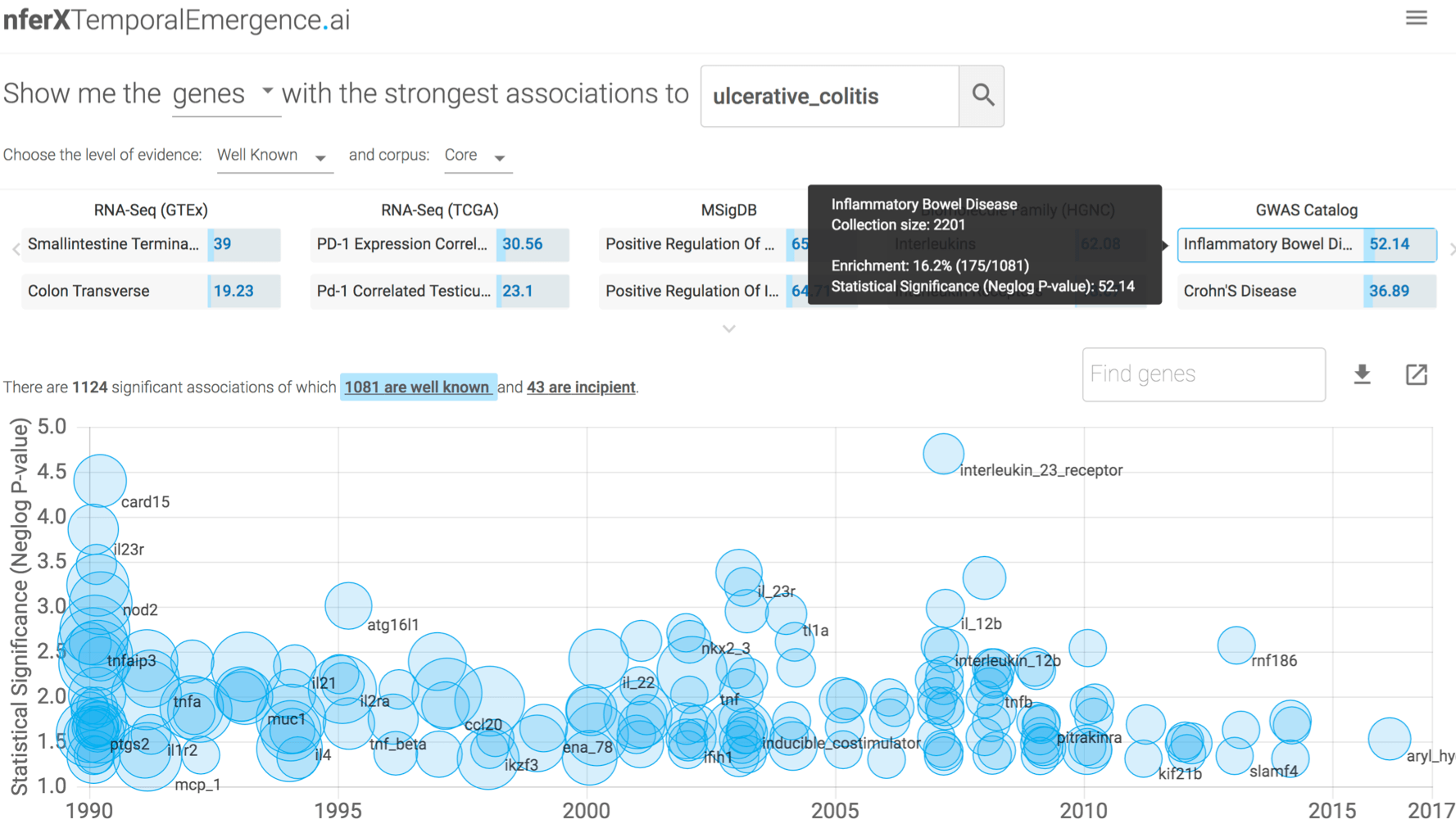 nference, a Cambridge, MA-based company on a mission to synthesize the exponentially growing biomedical knowledge has raised $11 million in Series A funding led by  Matrix Partners. The round also included participation from existing investor Matrix Capital Management. The company plans to utilize the funding to develop the company's AI and R&D platforms, expand scientific operations in Cambridge MA and establish nference Labs in Bangalore, India.
Founded by Murali Aravamudan and Venky Soundararajan, Ph.D.in 2013, nference uses state-of-the-art neural networks (shallow and deep learning models) for real-time, automated extraction of knowledge from the scientific, regulatory and commercial body of literature. The nferX platform  enables a diverse set of applications ranging from R&D to commercial strategy and operations in the life sciences ecosystem.
The company's team of leading clinical, data and research scientists trained at Massachusetts Institute of Technology (MIT) and Harvard Medical School works closely with pharmaceutical partners to solve some of today's biggest challenges in drug discovery and clinical research. This includes the identification of emerging targets and signaling pathways for disease processes with unmet need, stratification of patients in clinical trials, and prioritization of life-cycle opportunities for drugs in development. nference is making biomedical knowledge computable, and building its AI platform to serve as the connective fabric for various silos of information that exist across health care enterprises.
"In addition to empowering drug discovery, the nference AI technology has the potential to transform both early and late-stage clinical development by allowing trialists and pharmaceutical companies to better guide patient selection and sooner anticipate side effects of novel therapies," said Michael Gibson, M.D., scientific advisor to nference and Chief Executive Officer of the Baim Institute (Formerly Harvard Clinical Research Institute) and PERFUSE Research Institute at Harvard Medical School.
As the first significant move toward AI-powered drug development, nference and the Mayo Clinic established the Qrativ joint venture last year to purpose clinically-tested therapeutic programs for more optimal disease processes with significant unmet need. nference will continue to selectively establish additional partnerships with eminent healthcare organizations and pharmaceutical companies. These organizations have complementary expertise and rich troves of proprietary longitudinal data sets that amplify the impact of the nference AI platform in drugs, diagnostics, and digital solutions.