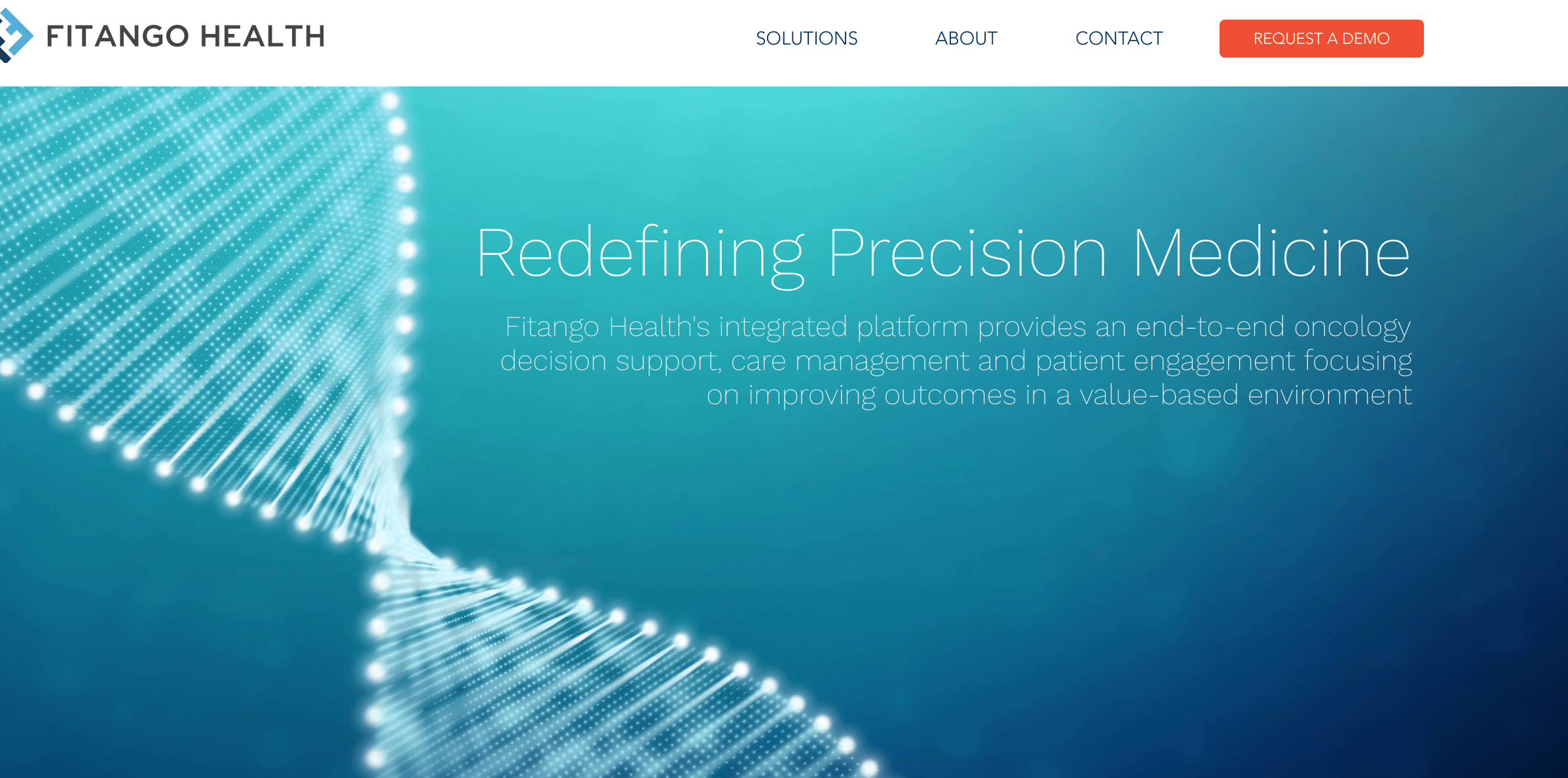 Fitango Health, a provider of integrated care management and patient engagement software, is announcing a transformative new solution, called Fitango Oncology.  Fitango Health's innovative application allows healthcare providers to achieve value-based goals through end-to-end engagement spanning the continuum of care.
This end-to-end solution is the first of its kind for both oncology and chronic care to integrate decision-support, treatment communication, along with enabling and engaging both patients and their families to be informed and involved throughout their journey. The platform makes personalized medicine a reality for healthcare providers and cancer patients along their Cancer Journey™ by selecting the most appropriate treatment strategies, resulting in improved outcomes and cost containment.
A key differentiator within the enhanced solution is the ability to create digitized treatment pathways from current, evidence-based sources (such as NCCN, ASCO guidelines, ESMO, etc.) or for the building of custom, 'homegrown' guidelines.  The Fitango Pathway Builder is the first in the market to be built specifically for oncology teams.  This comprehensive enablement also includes molecular tumor board capabilities, clinical trial access, access to genetic information, telemedicine, and remote-patient monitoring to ensure constant monitoring. 
Clinicians and researchers can access a single application for the oncology pathways, genetics data, clinical trials, and treatment regimens further optimizing and streamlining treatment protocol and communication.  Fitango Oncology empowers all stakeholders along the oncology care continuum with the tools and insights they needed to implement precision medicine practices while achieving their value-based goals. 
"Treatments under development and released on a daily basis can save the lives of cancer patients while improving quality of life and controlling costs," stated Matthew Morris, COO at Fitango Health. "But these efforts have historically been supported with multiple technology vendors and products, if available at all.  Fitango Health is bringing all the information necessary for better outcomes into one intuitive platform."