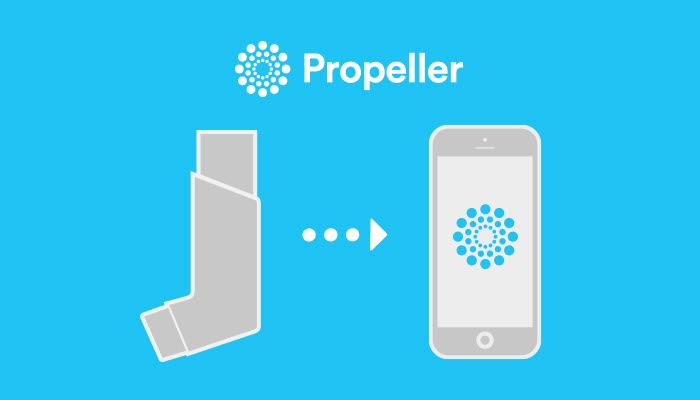 Propeller Health, a digital therapeutics company, toay announced a $20 million funding round led by Aptar Pharma, with participation from existing investors Safeguard Scientifics, Social Capital, Hikma, 3M Ventures and SR One. Propeller plans to use the proceeds from the funding to support Propeller's investment in its pipeline of digital therapeutics and additional connected devices for the treatment of chronic respiratory disease, an area of continued market growth for the company. Propeller will also begin to develop digital medicines for new therapeutic areas. 
In addition to the funding announcement, the company has announced a strategic partnership with Aptar Pharma to  to develop digital medicines for multiple therapeutic areas and diseases. Propeller and Aptar Pharma will co-market the platform, with Propeller managing the digital services and Aptar Pharma managing the device development, manufacturing and supply chain. The digital medicine platform, spanning inhaled, injectable, nasal and dermal medicine delivery forms, will combine software and experiences with connected drug delivery devices to more effectively treat diseases and improve clinical outcomes for patients.
Digital medicines can help to personalize treatments, monitor patients in real-time, detect day-to-day changes in disease condition and increase patient adherence. The Propeller platform enables leading medical technology and pharmaceutical companies to conceptualize, develop and commercialize digital medicines. Propeller also offers distribution at scale through the Propeller Provider Network and leading payers, pharmacies and PBMs such as Express Scripts.
"Since starting Propeller in 2010, we've built the most advanced digital medicine platform and therapeutic patient experiences to improve chronic respiratory disease," said David Van Sickle, co-founder and CEO of Propeller Health. "Today marks a major step forward for our company. With our industry-leading platform and in partnership with our growing Propeller Provider Network, we now have the foundation in place to bring the benefits of digital medicines to many new conditions."