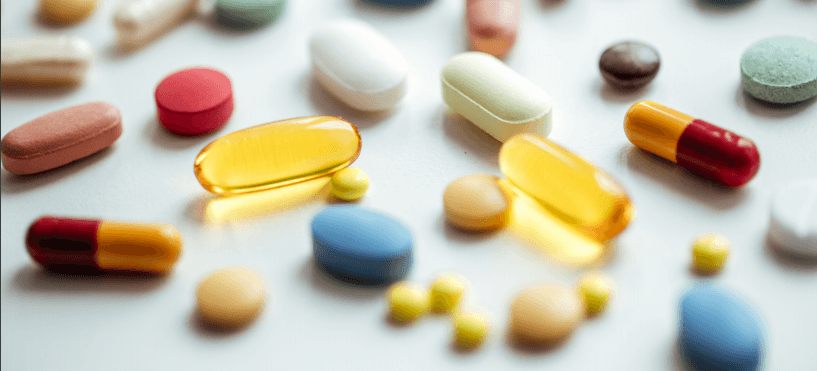 Every day, doctors and medical researchers are challenged to find new, improved drugs and courses of treatment for chronic disease. But, what if the answer to improving health outcomes for many patients was simpler than developing new drugs? What if it was as simple as ensuring more patients stick to their treatment regimens?
Medical non-adherence is a massive challenge all over the world. According to the World Health Organization, half of patients in long-term treatment for chronic illnesses such as HIV, cancer and hypertension do not adhere to treatment plans – and rates are even lower in developing countries. While low adherence means individual patients have more difficulty managing disease, it also creates huge costs for healthcare and insurance companies.
Until now, many clinicians have relied on low-tech solutions for improving medical adherence – for example, providing patients with labeled pill boxes or sending digital reminders via email or text message. While these tactics are somewhat effective in improving adherence, there's a smarter solution: the Internet of Things.
Through innovations like connected medical devices and smart medication packaging, IoT can help to boost adherence among patients, potentially improving millions of lives and saving billions of dollars each year.
The Case for IoT
IoT presents a compelling solution to the medical adherence problem. Studies have shown that if patients know their treatment habits are being tracked, adherence improves by about 20 percent. IoT-enabled solutions can take this a step further – beyond just notifying patients of their adherence status, technologies like connected devices provide an end-to-end medical solution.
One example is smart packaging. While it's not a new technology, we are now seeing it begin to take hold in the marketplace as IoT sensors become ubiquitous and more advanced. Sensors in a connected medication package can transmit information when the package is opened, which will then be transmitted via a secure network and onto a management platform that allows for single-portal monitoring.
A full-service IoT platform will also incorporate hosting via the cloud, enabling storage for large volumes of data. Once processed, medical data can be made available to doctors, patients and their family members in near-real time, giving all parties a clearer picture of each patient's health and allowing clinicians to tailor treatment accordingly.
In this way, the IoT can truly connect the dots between patients, medical devices and the data they process, ultimately leading to better, more accurate and more individualized care.
Saving Lives with Better Adherence
Patient adherence directly impacts the efficacy of treatment – the Council for Affordable Healthcare reports that lack of adherence contributes to 125,000 deaths per year, and leads to nearly 70 percent of all hospitalizations in the United States.
Take patients with diabetes, for example. Studies show that improved medication adherence among people with diabetes could result in over a million avoided emergency department visits and hospitalizations in the U.S. every year, for potential savings of $8.3 billion annually. mHealth companies focused on diabetes care have already seen great improvement due to IoT adoption. For example, Smart Meter LLC., a data solutions company, leverages IoT services as part of its iGlucose® Diabetes Care Solution platform.
The iGlucose Blood Glucose System wirelessly sends readings to each user's personal web portal and shares results with loved ones and healthcare team members, their "Circle of Care." Using iGlucose's Population Management portal, a healthcare team manages their patient population by remotely monitoring real-time results for improved, cost effective diabetes management. The iGlucose platform improves communication sending testing reminders, tips and words of encouragement, helping diabetes patients stay on track with treatment.
Reducing Medical Costs with IoT
Better adherence also leads to huge costs saving across the medical industry. When patients do not stick to treatment regimens, they may be prescribed additional forms of treatment or higher doses of medication, which becomes very costly for the industry. According to the World Health Organization, if patients with severe asthma controlled the condition in an optimal way, the associated savings would total about 45 percent.
IoT-enabled solutions can help ensure patients adhere to treatment the first time. By combining smart devices with managed connectivity and the cloud, healthcare costs will ultimately be lowered. In fact, better adherence could save up to $290 billion in the U.S. every year.
The Internet of Things represents enormous promise for the medical industry. Through data collection and real-time insight sharing, the technology has the power to greatly enhance medical adherence. Over the next few years, we will begin to see more healthcare companies and health facilities adopting the IoT, creating the potential for dramatic improvement in patient outcomes.
Ludovico Fassati is the Head of Internet of Things (IoT) at Vodafone Americas, where he is responsible for managing  Vodafone's IoT business in the Americas, including IoT verticals, end-to-end solutions and technologies. Fassati joined Vodafone as Head of Vertical Market Development in 2015, after having served as CEO of Cobra Telematics Group (now Vodafone Automotive Telematics) since 2013.