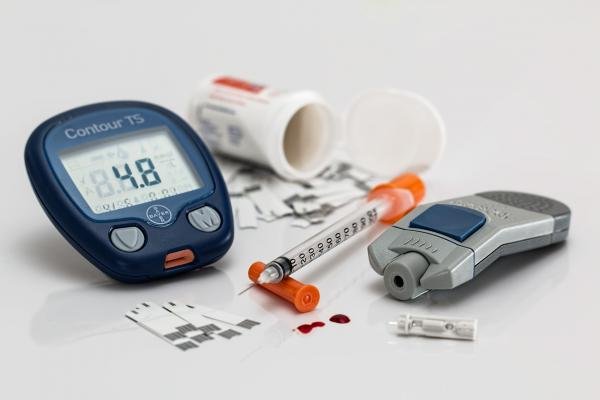 A new report by the Agency for Healthcare Research and Quality (AHRQ) on mobile phone applications for diabetes patients reveals that out of hundreds of commercially available apps, only 11 had been researched, and of these, only five were associated with clinically significant improvements in levels of blood sugar control as measured by hemoglobin A1c (HbA1c) tests.
Report Overview
AHRQ-funded researchers sought to understand the effectiveness of roughly 280 apps that may be used to support patient self-management of type 1 and type 2 diabetes. In addition to the five shown to improve levels of HbA1c, other apps studied were shown either to reduce episodes of blood sugar levels being too high or too low; reduce low blood sugar episodes while reducing triglyceride levels and improving treatment satisfaction; or improve blood glucose levels, diabetes knowledge and self-care behaviors.
Key Findings
However, evidence is lacking on the ability of apps for diabetes self-management to improve patients' quality of life, weight, blood pressure or body mass index, the report concluded. An article based on AHRQ's evidence review was published late yesterday in the Journal of General Internal Medicine.
"Although consumers have access to dozens of apps for diabetes management, only a handful of these technologies have been evaluated," said AHRQ Director Gopal Khanna, M.B.A. "AHRQ's report helps identify an important area where more research will help us understand how these apps can improve the health of people with diabetes."
More than 30 million Americans have type 1 or type 2 diabetes. Self-management is a cornerstone of diabetes care and plays an important role in preventing complications. In addition to the care that patients receive from their providers, diabetes patients often rely on mobile apps to improve and maintain their health. Common features of apps for diabetes self-management include the ability to measure HbA1c, as well capabilities to track short-term blood glucose levels, medications, physical activity and weight.
"Because diabetes patients rely on these apps to manage their health, and so many apps have not yet been studied, there is a compelling need for improvement," said Khanna. "Not only is this report beneficial for diabetes patients, but it's a call-to-action to the research community that we need more evidence on whether these apps and others actually improve health."
The published studies were relatively short in duration, lasting less than a year. Because of that, it was unclear whether the apps would eventually impact longer-term health outcomes that often complicate diabetes patients' health.
Researchers also tested the usability of apps and found that patients may have difficulty using some of them. In addition, some have questionable or non-existent privacy policies.
"The apps are only valuable if people can use them," said Stephanie Chang, M.D., director of AHRQ's Evidence-based Practice Center Program. "Because apps like these are becoming part of everyday life, people should also be aware of who might eventually see their health care data and how it will be used."
Report Background
AHRQ's report was developed through its Evidence-based Practice Center (EPC) Program and is a critical part of the Agency's efforts to generate research and insights to improve the care patients receive. EPC reports have informed more than 125 clinical guidelines, health coverage decisions and government policies and programs, and contribute to greater shared decision making between patients and their caregivers. AHRQ's EPC program continues to produce relevant, timely and critical information to patients and clinicians as health care technologies and systems innovate and transform.