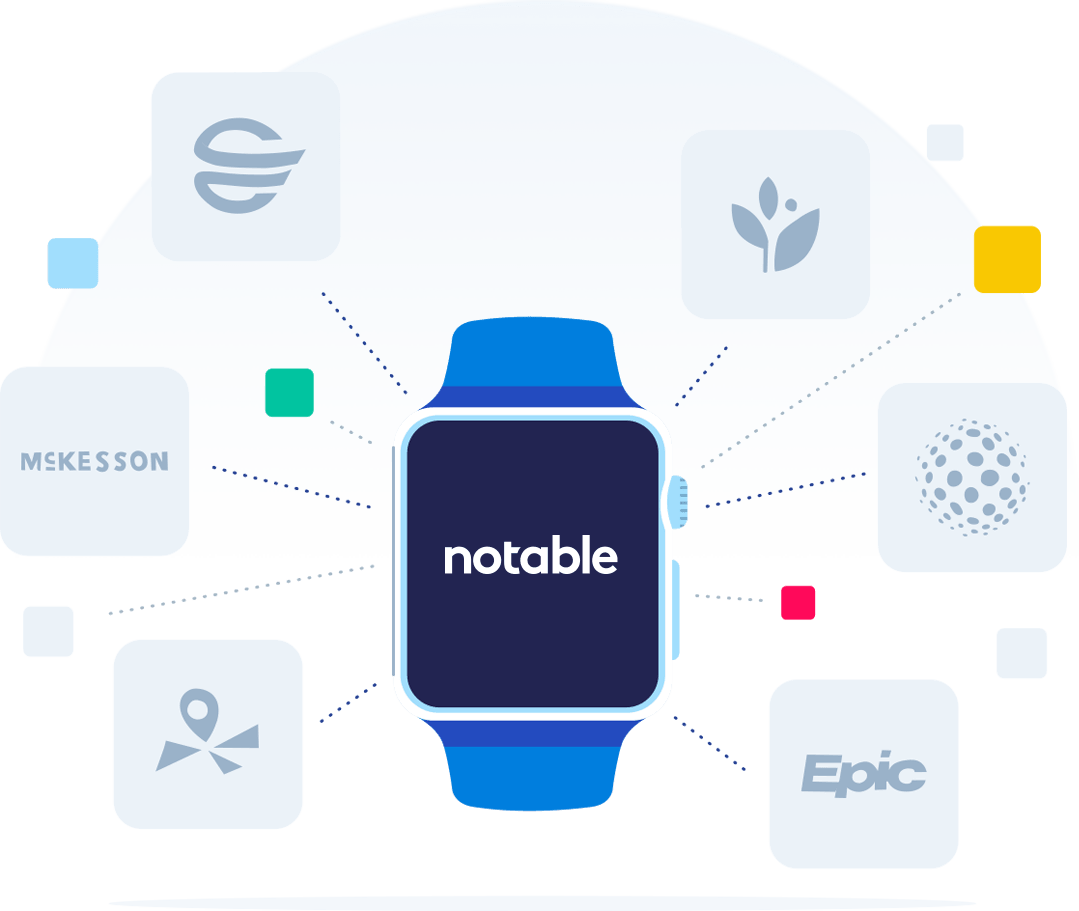 Notable, an emerging digital health  startup in voice-powered healthcare has launched the first wearable voice-powered smart assistant for physicians that will transform the healthcare experience. Available as a white labeled solution for wearables, the platform leverages artificial intelligence and voice recognition technology to automate and structure every physician-patient interaction as well as eliminate the vast majority of clinical administrative work. The Notable team consists of technology industry veterans. To date, Notable has closed an initial $3M round of seed funding led by Greylock Partners, with additional participation from Maverick Ventures and 8VC.
The amount of time physicians spend on paperwork and administrative tasks continues to increase with most spending more than 10 hours per week. While EHRs have digitized health records, the overhead of data collection often leads to patient data that is sparse and lacks information. These systemic challenges burden patient care with overhead and inefficiency, and lead to physician burnout as time is increasingly spent behind a computer instead of on patient care.
Notable is the first ever voice-driven medical assistant app built for the Apple Watch. It utilizes voice wake features that make it possible for clinicians to complete an encounter with just one tap. Notable automatically structures conversations, dictations, orders, and recommends the appropriate billing codes. Data is automatically entered into the EHR in a secure manner using robotic process automation. Since its beta launch, Notable has greater than a 98.5 percent approval rate, saves physicians at least an hour per day, and is already powering thousands of visits per month in multiple specialties.
"We see massive opportunity in Notable and the work they are doing to fundamentally change the physician-patient experience," said Jerry Chen, partner at Greylock Partners. "The Notable team's expertise in building products in highly regulated industries gives them an unparalleled advantage, enabling them to create the first voice-powered application and solve a true problem for physicians."