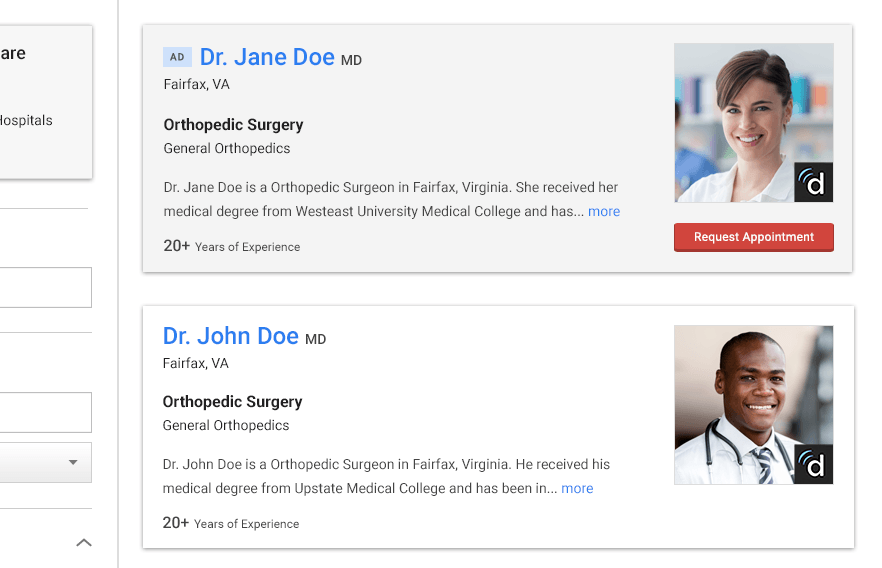 U.S. News & World Report, the global authority in hospital rankings and consumer advice, has again expanded its relationship with Doximity, the leading medical social network for doctors, to introduce a new tool that allows patients to schedule appointments while searching physician profile pages on usnews.com.  
Working with Doximity, U.S. News offers a free-to-use online directory of more than 900,000 practicing U.S. physicians, which provides consumers with data and tools that help them choose the right medical professional. The new appointment booking tool will allow consumers searching for a physician on U.S. News find a doctor that matches their healthcare needs and easily schedule appointments. 
Availability
The appointment booking platform will be available for physicians and health organizations that subscribe to the service through Doximity, and will be easily integrated with existing third-party scheduling applications. Patients will also be able to make appointments directly through a physician's public-facing Doximity profile in addition to the U.S. News website.
"U.S. News Doctor Finder and Doximity physician profileshave become a vital resource for consumers researching and looking for a physician," said Nate Gross, M.D., co-founder of Doximity. "The addition of a booking tool helps make the process even more streamlined for patients."
More than 70 percent of all U.S. physicians have joined Doximity to connect, collaborate, and collectively provide better care for their patients. In addition, physicians can control whether certain information is shared publicly on usnews.com via their Doximity account.