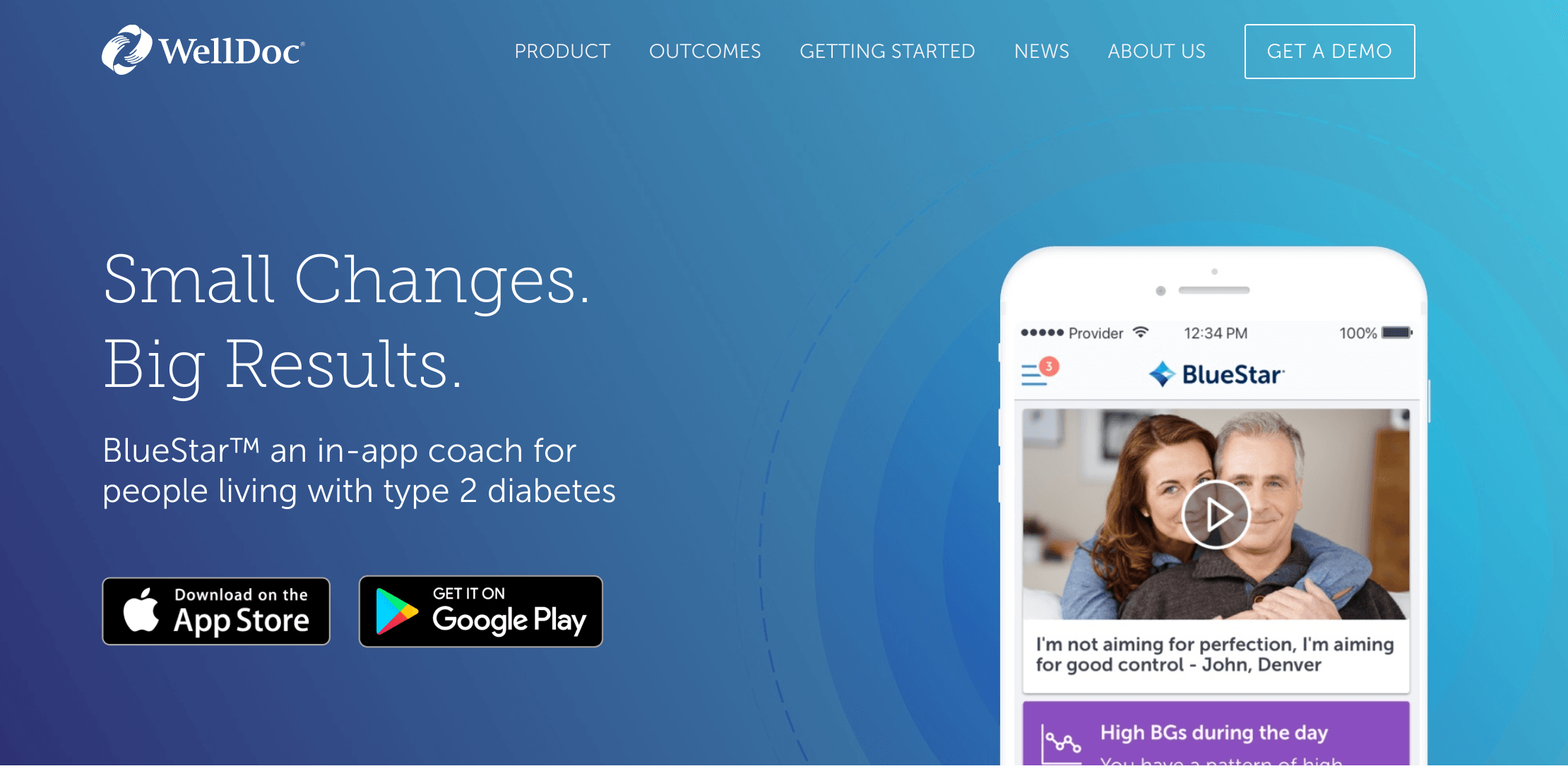 The second largest integrated delivery and financing network in the nation, Highmark Health, today announced that through its VITAL Innovation Program, it will be evaluating WellDoc's® BlueStar® mobile app, an FDA-cleared, proven digital therapeutic for individuals with type 2 diabetes. VITAL facilitates real-world evaluations of medical innovations through Allegheny Health Network (AHN), its physicians and patients who enroll—producing evidence related to patient experience, as well as clinical and financial outcomes. The evaluation of BlueStar will take place over a period of six months, concluding in December of this year.
The results of this evaluation could yield further evidence that may accelerate BlueStar's coverage and utilization by Highmark Health and its affiliated clinicians and health plans—fast-tracking BlueStar to patients who could benefit from the digital therapeutic.
Available on smartphones and via a web version, WellDoc's BlueStar mobile app is a digital health coach that uniquely engages with people with type 2 diabetes and delivers personalized, real-time feedback, as well as personalized diabetes educational tools. It connects adults living with type 2 diabetes, their health care team members, and payers through enhanced communication and support. Clinical evidence shows a 1.7 to 2.0 mean A1C reduction for adults living with type 2 diabetes who use BlueStar. 
"This evaluation of BlueStar, in conjunction with Allegheny Health Network and Highmark Health's VITAL program, stands to demonstrate the power of a clinically-proven digital therapeutic to improve health outcomes and to lower costs of treatment," said Kevin McRaith, WellDoc president and CEO.