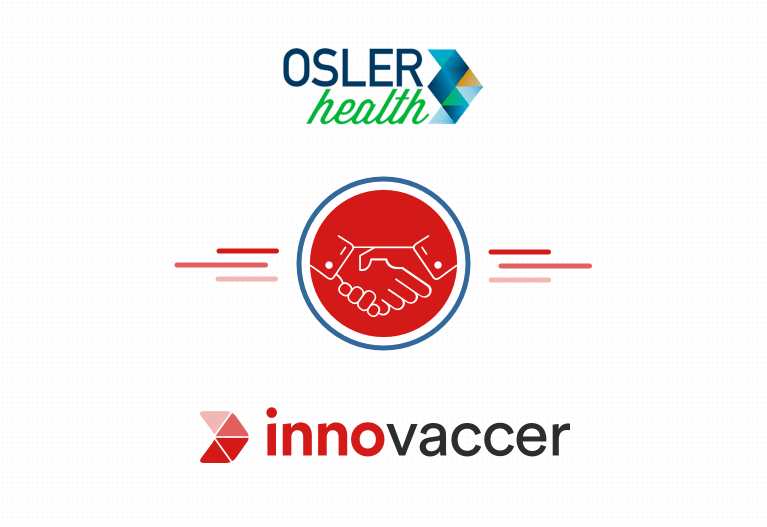 New Jersey's Osler Health, a nationally recognized leader in accountable care, has partnered with Innovaccer Inc. to elevate their ability to leverage data-driven healthcare and deliver high quality care more efficiently. Osler's collaboration with the leading San Francisco-based healthcare data platform company aims to integrate disconnected datasets for data-driven insights.
A network of over 200 providers, Osler Health, has consistently prioritized information transparency and interoperable communication within its care continuum. Osler chose Innovaccer to piece together disparate data systems from over 40 locations and put together a comprehensive, data-driven picture for its 350,000 patient panel.    
Osler Health's collaboration with Innovaccer is centered at bringing together data from 13 different EHRs and enable real-time data exchange. InData, Innovaccer's healthcare data platform, is the foundation for their consolidated healthcare data program. The platform aggregates clinical and claims feeds from Osler Health's payer and provider partners and adds actionable value to raw data. With this unified data platform, Osler can power new and existing applications without any additional work. With such pioneering abilities, Osler Health will focus on automating their reporting process, optimizing the quality of care, and enhancing the efficiency of their operations.
"As an advanced value-based care provider, our analytic capabilities are the key to our success," said James Doulgeris, Osler Health's CEO. "It is essential to have good data to have good analytics, and, after an extensive search, Innovaccer has validated our choice time and again."
"Osler Health's approach has always been innovative and aggressive in deploying solutions known to promote patient-centric care. We are very excited about the implementation of our healthcare data platform and are looking forward to enhanced clinical and financial outcomes," said Abhinav Shashank, CEO at Innovaccer. "Data in healthcare is beginning to assume a central role, and the time to tap its potential and drive transformation is now. We look forward to this collaboration with Osler and aim to maximize the value of the entire care continuum."