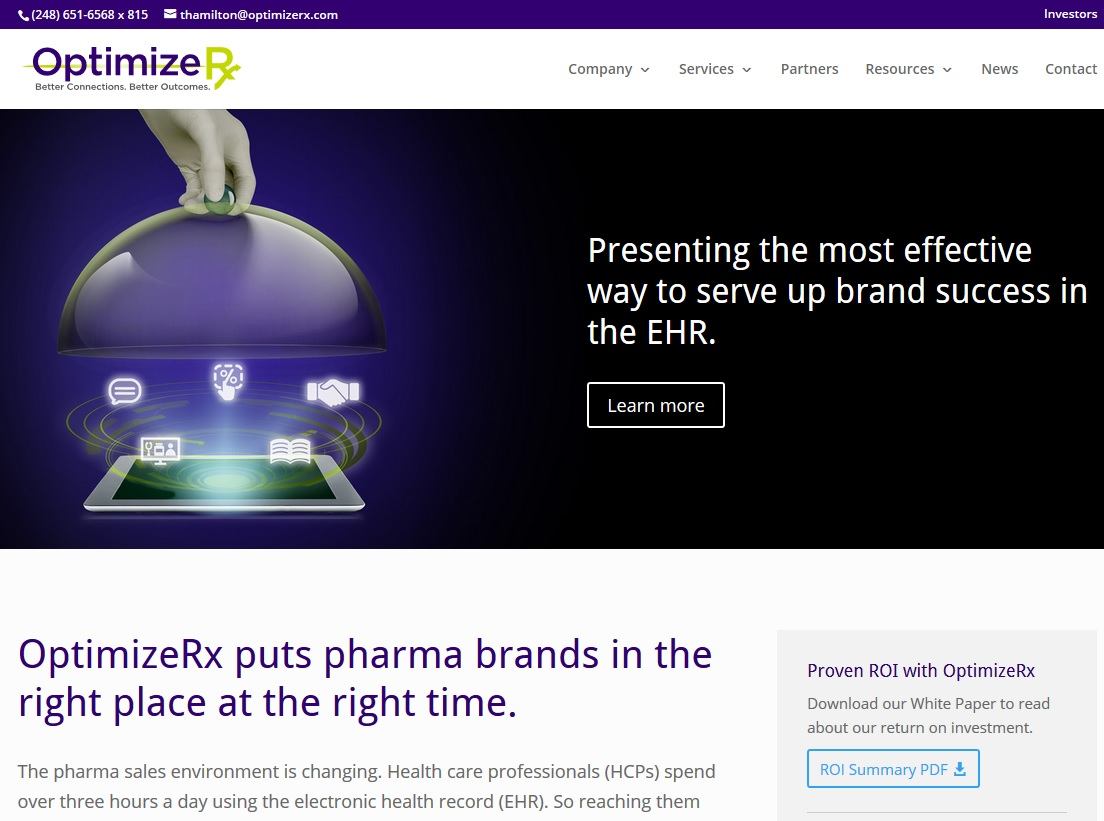 OptimizeRx Corp., a provider of digital health messaging for the pharmaceutical industry, has partnered with EvidenceCare, a Nashville-based provider of a cloud-based clinical decision support (CDS) tool for individual clinicians, hospitals and clinics.
EvidenceCare's network consists of more than 5,000 users, including hospitals, that layer the EvidenceCare CDS tool onto electronic health records (EHRs). The partnership allows EvidenceCare to deliver OptimizeRx's digital health messaging to healthcare providers at the point-of-care, including financial, clinical and brand messaging for pharmaceutical companies. The integration is expected to be complete by the end of April.
Unlike any other tool on the market, EvidenceCare provides clinicians with access to reliable, evidence-based treatment recommendations at the bedside in as little as 30 seconds. Designed by physicians and curated by leading physician experts and medical societies, patient-specific protocols are made available to healthcare providers via a web-based application with EHR integration that streamlines workflows. The company launched its enterprise version to hospitals in 2017.
"EvidenceCare and OptimizeRx will provide information in a way that enhances the care process at hospitals for both patients and providers," said EvidenceCare CEO, Brian Fengler, MD. "Partnering with OptimizeRx allows us to deliver valuable messaging that can help clinicians provide better quality care, as well as incredible financial value to the patient. This has always been the goal of our technology."