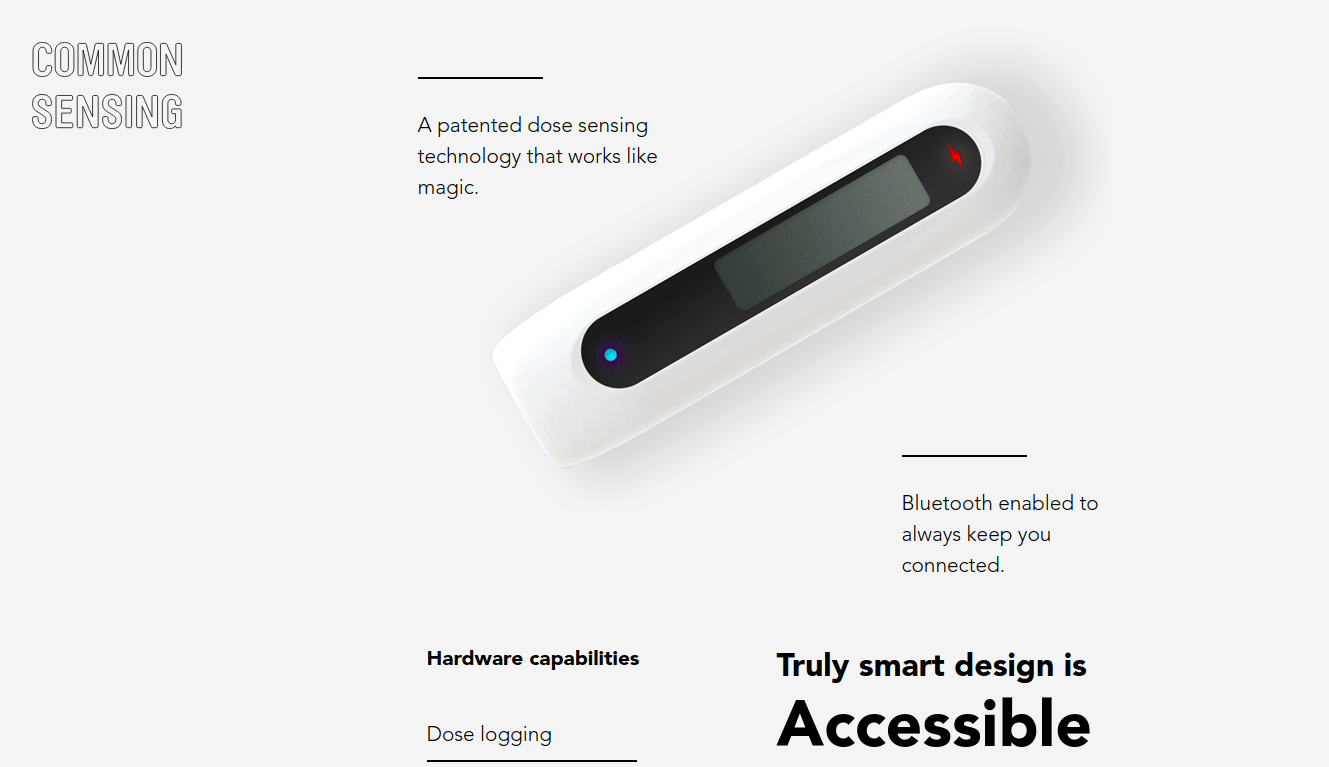 Common Sensing, an evidence-based, data-driven injectable-medicine startup has raised $6.6 million in Series A funding led by Waterline Ventures. New World Health and Royal Philips with participation from Haselmeier. The Cambridge, MA-based digital health startup plans to use the funds to accelerate Common Sensing's manufacturing and commercial operations for its smart insulin pen cap solution, Gocap. The IP-protected dose monitoring solution enables patients and providers to better utilize injectable medicine, including insulin, fertility medications, growth hormones, and others.
Founded in 2012 by James White and Richard Whalley after their time together as MIT students, Common Sensing's smart cap for insulin pens tracks, logs and manages injectable dosage, timing, and storage information via the Gocap app to get a complete picture of how people use injectable medicine at home and on-the-go. Then Gocap revolutionizes injector medicine management through data-driven services, including remote disease management, pharmaceutical support, automatic refills, dose titration, and caretaker collaboration. These devices and services mean the difference between success and failure of the injectable treatment and are marketed to pharmaceutical companies, healthcare providers, and payer organizations. Dosage failure has a high cost: over $1 trillion per year spent on injectable medicine treatments.
"Gocap is revolutionizing the way people prescribe and use injectable medicines like insulin," said James White, co-founder and President of Common Sensing. "When a person is prescribed insulin, that injection is the most important daily step they take to better health outcomes. And yet, most care teams have no visibility into how their patients are using insulin and many patients are missing critical feedback about their care – Common Sensing closes this information gap for both patients and care teams with its new technology."
Now Common Sensing is going to market with Gocaps for injector pens in multiple indications, drawing support from key channel partners, such as Haselmeier, a developer of innovative self-injection solutions.