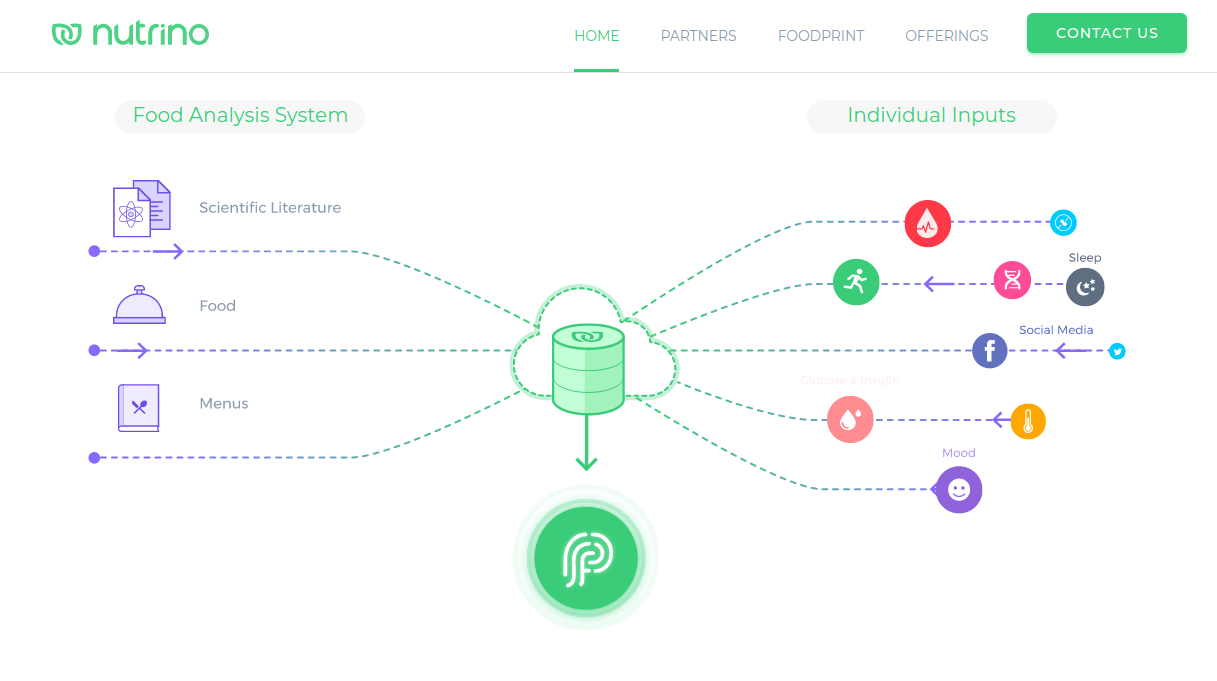 Nutrino, an Israeli-based digital health provider of nutrition-related data services and analytics technology, announced today the completion of its Series A round of $8 million, bringing the total raised to $10 million. The round included participation from Pereg Ventures, Nielsen Ventures and Gandyr Group joined existing investors – including the New York Angels group. 
The latest round of funding will be used to further develop Nutrino's database, which collates data from millions of food items globally, and is one of the largest in the world. The database is currently utilized by companies in industries from food & beverages to digital health, fitness and beyond. In addition, the company plans to expand Nutrino's services across the multibillion-dollar digital health sector and foster additional partnerships in the spheres of food analytics and nutrition insights for people living with diabetes. Nutrino's advanced platform and comprehensive food database enable companies in these fields to improve the success of their products and programs, better understand populations and eating patterns, and identify new areas of opportunity. 
Founded in 2011, Nutrino's robust nutrition insights platform for collecting, processing and analyzing food-related data serves as an invaluable tool for individuals and businesses alike. Nutrino uses AI and machine learning to better understand individual responses to particular foods via feedback from wearables and other data-points. These unique contextual insights allow Nutrino to define an individual's FoodPrint™: the digital signature of how food affects a person's body. Understanding one's FoodPrint gives individuals greater control in using nutrition as a means of combatting chronic disease, managing weight and improving overall wellbeing. 
With an estimated 415 million people living with diabetes worldwide, expected to reach 642 million by 2040, Nutrino can offer smart, data-based, individualized insights for personal nutrition. The depth, precision and clarity that Nutrino delivers empowers better food decisions and shapes better outcomes for individuals and businesses.
"Our proprietary technology, FoodPrint, uncovers the previously invisible connections between people and their food," said Nutrino CEO Yael Glassman. "Nutrino is where data meets nutrition, and as we've demonstrated in our work with multinational partners around nutrition and diabetes, the opportunity is vast. This funding round will enable us to significantly expand our commercial reach."