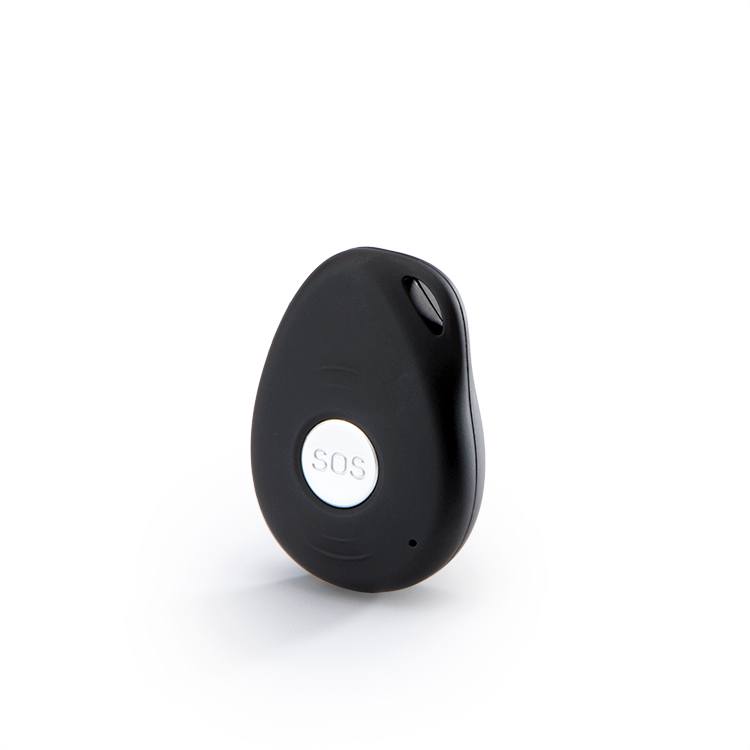 TruSense, a smart home monitoring solution designed for seniors, has added the first-ever smart personal emergency response (PERS) pendant to combine GPS with notification when it is not being worn. Made to alleviate caregiver worry, the pendant works in conjunction with TruSense Home, a sensor-based smart home solution.  This allows for customized alerts when the user is not wearing the pendant, extending protection outside of the home.
Customized alerts can notify caretakers when the wearer has arrived at frequently visited locations or has travelled outside a defined safe zone. The GPS Smart Pendant also has a two-way help button and can identify when a potential fall has occurred, triggering a notification to family members and the 24/7 emergency response center.
"Anyone who has ordered a PERS wearable device for their loved ones knows the biggest issue is getting them to wear it," said TruSense Senior Vice President Rob Deubell in a statement. "Seniors are often at risk with single-solution products, as they have a false sense of security when they forget to charge or wear their pendants. The TruSense GPS Smart Pendant works in concert with TruSense Home and can detect and alert caregivers, as well as the senior, via automated phone call or text messages in the event they leave home without their pendant. Through integration with leading consumer products, including the Amazon Echo, family members now have a new way of being supportive, anytime, simply by asking Alexa where their loved one is and how they are doing. TruSense delivers multiple layers of protection, providing a 24/7 safety net and therefore additional peace of mind for families."
Some key features of the TruSense GPS Smart Pendant include:
– Smart Alerts: Custom text alerts based on help requests, current location and whether they are wearing their Smart Pendant (when combined with TruSense Home)
– Amazon Echo Device Integration: Family can use voice to check on the location of the wearer
– Fall Detection: If a fall is detected, TruSense notifies family members and our 24/7 emergency response center who can immediately assist and dispatch EMS if needed
– GPS Tracking: Includes geofencing and alerts
– Smart Battery: Long battery life and sends text alerts when battery needs recharging
– Waterproof: Can be worn when bathing or swimming
– 2-way Speakerphone: Includes large SOS button for assistance
– Flexible Wearing Options: Small/lightweight and can be worn on a lanyard, wristband or carried in a pocket or handbag
The pendant is available for $129 plus a monthly subscription ranging between $17.49 to $24.99. Customers can cancel service at any time and are not required to return their pendants. For added safety and smart features, the TruSense GPS Smart Pendant can be bundled with the TruSense Home starter kit which includes the Amazon Echo Dot, a Smart Outlet, the TruSense Hub, four motion sensors and one contact sensor.