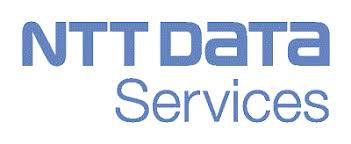 NTT DATA Services has announced its partnership with DataFirst, Inc. to allow for seamless patient data sharing between platforms, which will expand its Imaging Insights service and clinical artificial intelligence (AI) capabilities. This partnership creates valuable opportunities during and following data migration in live care situations to better use clinical imaging data for quality of diagnoses and insights on patient health. DataFirst's suite of interoperability solutions allows patient data to cross seamlessly between platforms.
NTT DATA's comprehensive portfolio for imaging analytics, cloud services and transformation consulting enhances clients' ability to meet the triple aim of healthcare: improving the quality of patient care and overall population health while lowering costs. The Imaging Insightsservice is a vendor-neutral platform that integrates across sources of AI and machine learning tools to present a unified solution for channeling clinical data into analysis and subsequently a single consistent format for integrating results into clinical workflow.
Consistent classification of imaging findings helps decrease the length of hospital stay and healthcare costs, according to the American Association for the Surgery of Trauma. Additional examples of insights garnered from medical imaging include:  
–  33 percent of CT scans in the emergency room had incidental findings, but 90 percent did not note the findings in discharge papers
– 70 percent of vertebral fractures remain undiagnosed
– Nearly 70 percent of incidental findings visible on a non-cardiac chest CT scan are not reported
"The partnership with NTT DATA is a perfect strategic fit as we continue to expand our clinical service offerings to customers and OEM partners. Leveraging the flexibility and power of our flagship SilverBack™ Workflow Engine to launch advanced AI modules will empower clinicians with a sophisticated clinical tool for the diagnosis and treatment of diseases," said Beau Jones, executive vice president and COO of DataFirst. "We are excited about providing state-of-the-art technology that is directly transforming how healthcare is delivered and how patient care is positively impacted.