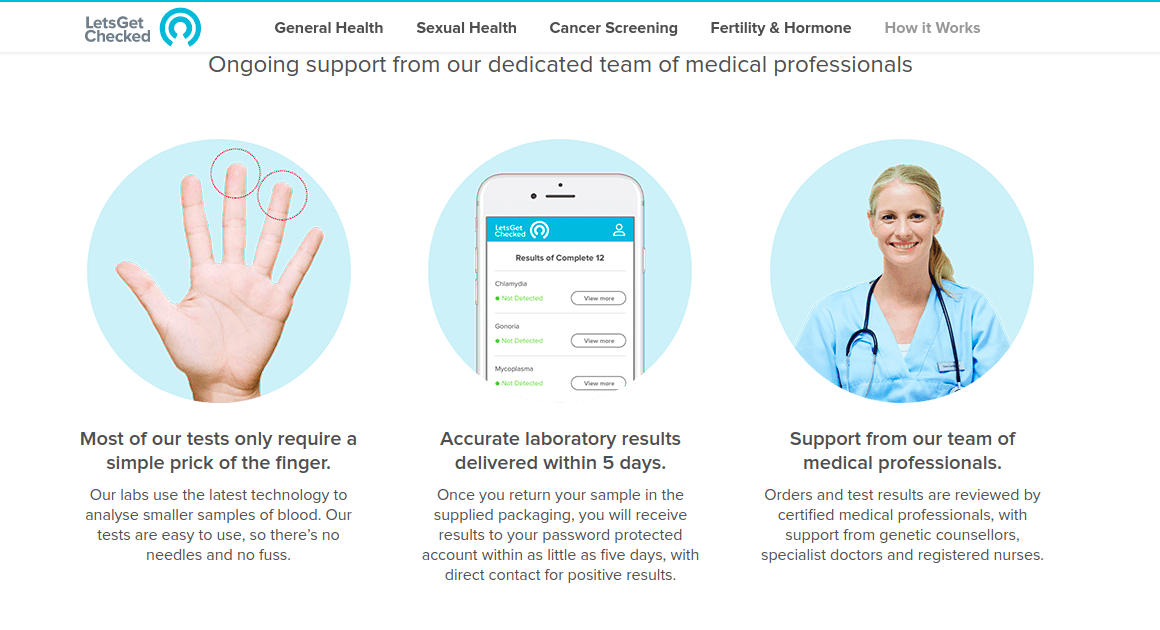 LetsGetChecked, a Dublin, Ireland-based medical health testing platform that allows customers to access regulated laboratory testing and self-test from the comfort of home, announced it has raised $12 million in Series A funding to fuel US expansion. Led by Optum Ventures, the independent venture fund of health services leader Optum, and Qiming Venture Partners, a leading Chinese venture capital firm, the funding will be used to scale the company, fuel development of the technology platform linking customers to laboratories, and grow the full clinical support team.
Founded in 2014 by Peter Foley, LetsGetChecked connects users with a wide range of medical professionals, as well as a global network of laboratory partners and logistical support all from a personal health account. With its patient-led approach, a user can order a physician approved laboratory test without having to deviate from their day to day. The test-kit is dispatched directly from a LetsGetChecked ISO accredited facility and will arrive at the patient's home within a matter of days. The test-kits are completely anonymized, containing only a patient identifier to maintain privacy and confidentiality. The company's portfolio of testing options includes lifestyle testing, cancer screening, sexual health testing and fertility and hormone testing.
All patient requests and results are reviewed by a board-certified physician thereby mirroring what happens in a doctor's office–only in the virtual sense. If a patient receives 'positive' or 'out of range' results, a member of the nursing team contacts the patient to provide support. Only after that call has been completed will results be released to the patient's dashboard where they can track and manage their results over time.