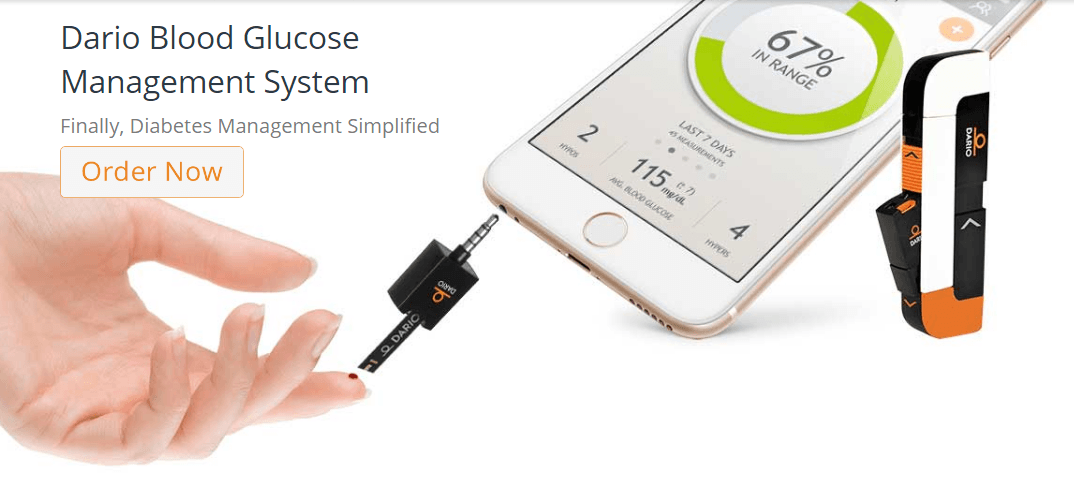 DarioHealth, an Israli-based global digital health company with mobile healthand big data solutions, announced today that the United States Food and Drug Administration (FDA) has granted Pre-market Notification (510(k)) clearance for the Company's Lightning®-enabled version of the acclaimed Dario Blood Glucose Monitoring System which enables the use of the Dario app on iPhone 7, 8 and X smart mobile devices (SMD). Consumers in the U.S. market will be able to receive the same quality user experience with DarioHealth on the latest Apple devices, including the iPhone X.
DarioHealth has been marketing the product in the U.S. exclusively for Apple iOS 6.1 platform and higher since the FDA first granted clearance for the Dario Blood Glucose Monitoring System in December 2015, and certain leading Android SMD's.
This news opens a significant U.S. market opportunity for DarioHealth, as it enables DarioHealth to provide its diabetes management platform and expand the sales of the Dario Blood Glucose Monitoring System to iPhone 7, 8 and X SMDs. The Dario Blood Glucose Monitoring System combines an all-in-one compact glucose meter that connects directly to your smartphone via the Dario app to provide people with diabetes a simple and accurate way to improve their diabetes management.
The launch of Apple's smartphones with only a Lightning connector posed a unique challenge to the entire mobile ecosystem. With today's announcement, DarioHealth can now successfully offer to U.S. consumers its proprietary meter with either a 3.5mm headphone jack or Lightning connector. With the FDA clearance, DarioHealth plans to expand U.S. sales in the coming weeks.
"We've been working tirelessly to bring forth a solution that would meet the rigorous standards required to achieve the FDA clearance. We are proud that our organization worked with agility to ensure connectivity to the latest Apple devices. This is a big breakthrough to receive the FDA's marketing clearance for the Dario product on iPhone 7, 8 and X, and allows many of our past users who upgraded to these new iPhones to renew their Dario experience. This continues DarioHealth's U.S. market progress, and truly opens the door for wide-scale expansion in this pivotal market. Of course, this milestone is a testament to our superb teamwork, and I am proud of the hard work and success that our talented team has achieved," said Erez Raphael, Chairman and CEO of DarioHealth.