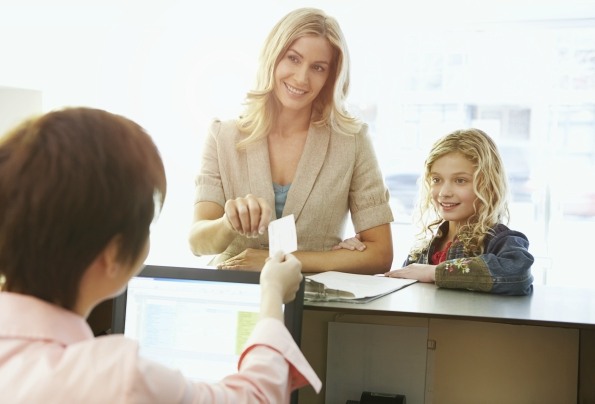 With technology continuing to advance, making healthcare internet platforms easier to navigate, patients are becoming savvy consumers who increasingly are shopping for the healthcare they want to receive. Emerging trends, such as higher insurance deductibles and regulatory requirements for upfront estimates, are driving this trend, underscoring the role of patient access to move beyond the "one size fits all" mentality to address these fundamental changes.
Traditionally, patients have had limited options when it came to choosing where and from whom they would receive their care. They would rely on a few options in their network to guide them. Not only do patients now have more options, they are assuming greater liability for their care, even when with insurance. Insurance doesn't cover everything anymore. Many employers are opting to shift from offering comprehensive health plans to high deductible health plans, all of which is increasing patient responsibility. Previously when premiums were primarily payroll deducted, patients did not have the option to forego their premiums—and employers shouldered some of the burden. Now with patients obtaining coverage on the open market, the patient is responsible for ensuring that the entire premium is paid each month, which can lead to a lapse in coverage or no coverage at all.
This liability shift has been a catalyst in the accelerated emergence of the connected patient, who behaves as a consumer when choosing, managing and paying for care. Connected patients want to actively participate in their clinical and financial healthcare journey. They want online services and conveniences that are in line with the broader consumer goods market, which is beyond what most healthcare organizations are prepared to provide.
The patient experience now goes far beyond clinical care, making the administrative journey for the patient a complicated one. The patient wants to be treated as a consumer and valued customer, and is no longer willing to accept not being an active participant in their care. These savvy consumers now have a higher expectation when it comes to the service they are receiving. If their payment increases, their expectation of service increases as well. We tend to forget that patients interact with service providers outside of healthcare.
Expectations for the service side of healthcare—such as availability, service levels and amenities—increases. Their tolerance for long wait periods, complicated registration, billing and impersonal care plummets when they are paying more out of pocket. We, as consumers, have grown accustomed to an omni-channel approach in most service categories—for example, booking airline tickets online or through a device—and this expectation now extends to healthcare.  
Patients anticipate this same type of quality and convenience, as well as unprecedented levels of transparency when walking into a healthcare organization and providers should strive to meet their expectations. The easier the healthcare journey for the patient, the more likely they are to comprehend their bills, gaining a better understanding of what they are responsible for, and actually make their payments.
How do providers make things easier for patients, while still ensuring that they are going to get paid?
Make the patient experience a top priority
In addition to clinical quality and delivery excellence, providers must focus on providing a great financial experience each time patients interact with the system. This includes a renewed focus on transparency and convenience in each patient encounter—scheduling, check-in, check-out, billing and customer service. Healthcare can be complex and patients should not bear the burden of navigating the system alone—they need tools, resources and interactions to help guide them along the parallel clinical journey.
With the increase in their financial liability, patients expect healthcare providers to offer rational, transparent pricing, taking the time to help them understand their financial obligations in the same way patients expect to understand their care plan.  Patients expect the conveniences of other consumer environments, including self-service capabilities and continuity within their interaction—for example; a patient may want to use a mobile app to register once, expecting the system to make the connection between different care environments.  
Know who your patients are
Different patients need different support, thus the need for patient segmenting. In other industries this is defined as the process by which products and services are designed and targeted to meet the specific needs of a particular group of customers.  Segmentation has come to healthcare and information must be provided at the appropriate level for individual patients. While education and communication are both integral to meet patient needs, the real challenge is providing information at the right level. Some patients need more support than others, based on their level of care and their ability to pay (see chart below).
For instance, an oncology patient who has a complex health plan with multiple bills from multiple providers, but has insurance coverage, would be considered a high-touch, low-financial-risk patient. This patient will have a costly care journey (high touch), but will be able to pay due to their insurance (low risk). A patient coming in for same day knee surgery with the same insurance coverage but less complication, would be classified as a low-touch, low-financial-risk patient. Their care is not complex (low touch) and they have the insurance to cover it (low risk). Another example is an oncology patient that is uninsured or underinsured. They would classify as high-touch and high-financial risk, as there is a risk that the provider will not be paid for the complex costs of this patient.
Patient segmentation needs to move beyond propensity-to-pay, meeting patients where they are to create a tailored experience they can embrace. Going to the next level with segmentation takes into account patient preference and behavior to better support patients on their clinical and financial healthcare journey, while also increasing cash collections, improving patient experience and utilizing patient segmentation to reduce costs in the revenue cycle. Segmenting is the key to help mitigate financial risk.
Take patient preferences into account
Most patients have different preferences when it comes to their care and how much, as well as the type of guidance and support they need. For example, while price matters, do patients value outcomes or experience over price? Taking patient preferences into account can also help reduce costs in the revenue cycle.  For example, if a patient prefers to interact with their provider via text or email, the system should not bombard them with multiple phone calls. If you provide channels and opportunities to interact with the patient that are deferential to the patient preference, the patient is more likely to reciprocate the communication, thereby improving the likelihood of payment.
Pay close attention to high touch, high financial risk patients
It is crucial to focus attention on the patient who requires a higher touch experience and is going to be a higher payment risk. This patient is a financial risk to the health system; they may not pay or may pay slowly, and they are more resource intensive, increasing cost to collect overall. With high-risk, high-touch patients, improving the patient experience begin at eligibility and enrollment, because these patients are typically uninsured or underinsured. For these patients, it is all about finding the right program to help cover their medical expenses. If someone can't pay in full, for instance, can you offer financial options? How do you identify and support those who need help to find charity coverage so your organization is compensated and they receive access to care going forward?
Segmenting this patient would mean that given their complex health plan, the provider should work with them through advocates and financial counselors to be more supportive through the revenue cycle process. They may need help understanding their coverage or how to access coverage, and many times they'll need help applying for coverage. This can go beyond the traditional Medicaid enrollment services and should include exploring Cobra coverage, disability and other local programs that may be available to the patient. This is a more hands on approach to ease the complexity of healthcare. Low-touch, low-financial risk patients do not require such an approach, but they should still receive the same attention in order to make sure that their needs are met, however small.
Patient segmentation is a win-win, for the patient and the provider. Segmenting can help reduce costs in your revenue cycle and create stability in an uncertain market, while increasing your demand with satisfied and cared-for patients. Creating patient segments improves responsiveness and provides insight within a wide range of situations, regardless of market changes. By evaluating based on low-to-high touch and low-to-high risk, organizations can quickly shift and pivot as the market changes, deploying patient access services that address any number of market changes or challenges.
Co-written by Erica Franko, Senior Vice President of Advisory services and Kelley Blair, SVP & GM, Mid-America at nThrive, a revenue cycle management company focused on aiding healthcare providers with Patient-to-Payment℠ solutions.
Featured image credit: nThrive