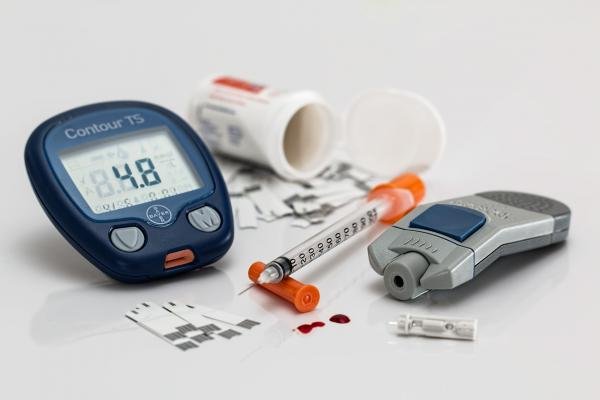 The FDA has just approved the Medtronic Guardian™ Connect Continuous Glucose Monitoring (CGM) system, the first smart CGM system to help people with diabetes outsmart high and low glucose events. The system uses the power of real-time sensor glucose data, advanced algorithms and customizable, predictive alerts to notify people when sensor glucose levels are predicted to go too high or low – up to 60 minutes in advance.
Understanding Continuous Glucose Monitoring (CGM)
A CGM system provides continuous, real-time glucose value and trend information about glucose levels for people with diabetes. In addition, a smart CGM system predicts future high and low glucose events and provides access to additional algorithms and insights that can inform users of clinically relevant glucose patterns. This allows for appropriate intervention (after verifying with a blood fingerstick test) to mitigate hyperglycemia (high blood glucose) or hypoglycemia (low blood glucose), increasing the patient's time in the optimal glucose target range.
Exclusive Predictive Alerts
With its exclusive predictive alerts, the Guardian Connect system enables people with diabetes to take action to avoid high and low glucose events before they occur, so they can focus on living their life, not watching their glucose levels.
Integration with Sugar.IQ
People using the Guardian Connect system will also have exclusive access to Sugar.IQ™ smart diabetes assistant that uses artificial intelligence technology from IBM Watson Health. Together with the Guardian Connect system, the Sugar.IQ assistant can turn difficult-to-determine patterns into personalized, actionable insights that help people with diabetes keep glucose levels in their target range.
This launch represents a much-anticipated milestone for Medtronic, as the company continues to transform its holistic diabetes management offering with solutions that make diabetes management smarter and easier than ever.
"The FDA approval of the Guardian Connect system fills a key gap that exists in diabetes treatment today – how to predict dangerous glucose highs and lows so they can be potentially avoided," said Annette Brüls, president, Diabetes Service and Solutions at Medtronic. "With predictive alerts and the Sugar.IQ assistant, the Guardian(TM) Connect system enables people to proactively manage their diabetes, so they can focus on living their life, not constantly worrying about their glucose levels."
Guardian Connect Availability
The Guardian Connect system will be available in the first quarter of Medtronic's fiscal year 2019 (May 2018 – July 2018) for people with diabetes who are looking to take on a more proactive role in managing their diabetes.