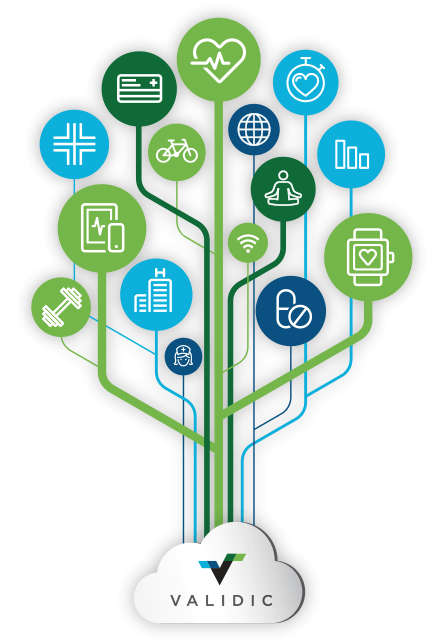 Validic, a Durham, NC-based provider of healthcare data connectivity solutions, today announced the launch of a new, lightweight remote monitoring platform. The new solution is built to integrate directly into existing clinical workflows and the EHR. Simply called Validic Impact, the platform will provide continuous access to patient-generated health data (PGHD) from nearly 400 in-home medical devices and wearables, offering a device-agnostic approach to managing chronic and post-acute conditions.
Given the growth in prevalence of chronic diseases and compounded by providers' push to deliver better care at a lower cost, Validic created the solution to help health systems produce better outcomes, create a better patient experience while offering a better access to care – without having to add additional resources and all while reducing patient visits to hospitals and clinics.
"Rather than creating an entire, disparate system to manage remote care, Impact works to fill the existing gaps in remote monitoring programs," said Validic CEO Drew Schiller. " We are enabling care teams to build customized programs that meet the needs of their health system and their patients' treatment goals."
Validic Impact leverages investments that healthcare organizations have already made into their EHR by working with existing messaging and panel management tools and enhancing the functionality of embedded care management systems. A clinician can set rules and triggers to determine how caregivers and patients are notified: whether to avoid a flood of non-critical continuous data or to be alerted when abnormal or no readings occur.
The solution can deliver the most important data when it's needed through secure messaging, email or EHR notifications. This can help care teams prioritize at-risk patients and deliver intervention if needed. Impact covers hundreds of remote care programs for any conditions already in established clinical systems.
From a user standpoint, the solution enables teams to personalize care to the condition they are managing, the population they are serving and the person they are treating. It automates many remote care tasks by providing simple dashboards for onboarding new patients, managing administration and interpreting all data. Current care teams can collect pertinent data without spending time on device management and connectivity. Validic Impact gives caregivers a better ability to triage patients and prevent life-threatening events, which is impactful for people suffering from chronic conditions.