Google Unveils New Cloud Healthcare API to Address Healthcare Data Interoperability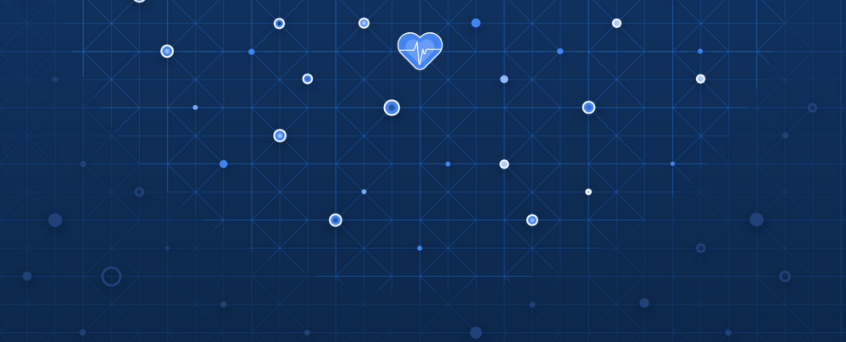 Google unveils their new Cloud Healthcare API, which addresses the significant interoperability challenges in healthcare data. The new API will provide a robust, scalable infrastructure solution to ingest and manage key healthcare data types—including HL7, FHIR and DICOM.
The goal of the Cloud Healthcare API is to give healthcare customers the tools they need to accelerate projects in areas like population health, personalized medicine and clinical research.
Human API Teams Up with CMS to Launch FHIR-based API for 53 Million Patients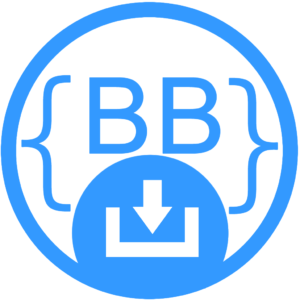 Human API, the largest patient-centric health data network has announced a collaboration with the Center for Medicare and Medicaid Services (CMS) to make the new CMS Blue Button 2.0 API available through the Human API data network. With the CMS Blue Button 2.0 API available through Human API, third-party software developers and healthcare providers can build integrations to access claims information for a beneficiary. The Blue Button 2.0 API contains four years of claims data for 53 million Medicare beneficiaries, and provides access to Medicare Part A, B and D data.
Joslin Diabetes Center Integrates with American Well to Improve Diabetes Care

Joslin Diabetes Center and American Well, today announced an integration collaboration to explore how to best use telemedicine to treat diabetes in the United States – and eventually, around the world. In this initial collaboration, American Well's technology will match Joslin's leading diabetes specialists with patients who need care, offering the ability to provide more frequent, timely, and convenient interactions than may be possible with physical appointments.
Validic Launches Remote Monitoring Platform with Patient-Generated Health Data Integration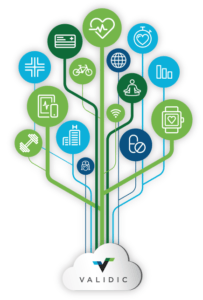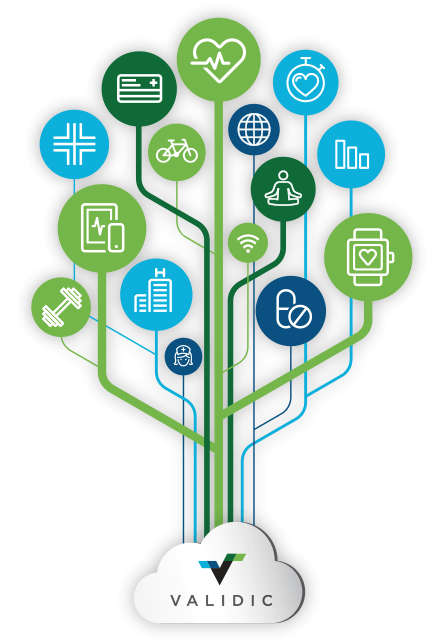 Validic, a Durham, NC-based provider of healthcare data connectivity solutions, today announced the launch of a new, lightweight remote monitoring platform. The new solution is built to integrate directly into existing clinical workflows and the EHR. Simply called Validic Impact, the platform will provide continuous access to patient-generated health data (PGHD) from nearly 400 in-home medical devices and wearables, offering a device-agnostic approach to managing chronic and post-acute conditions.
TigerText Rebrands as TigerConnect, Launches New AI Capabilities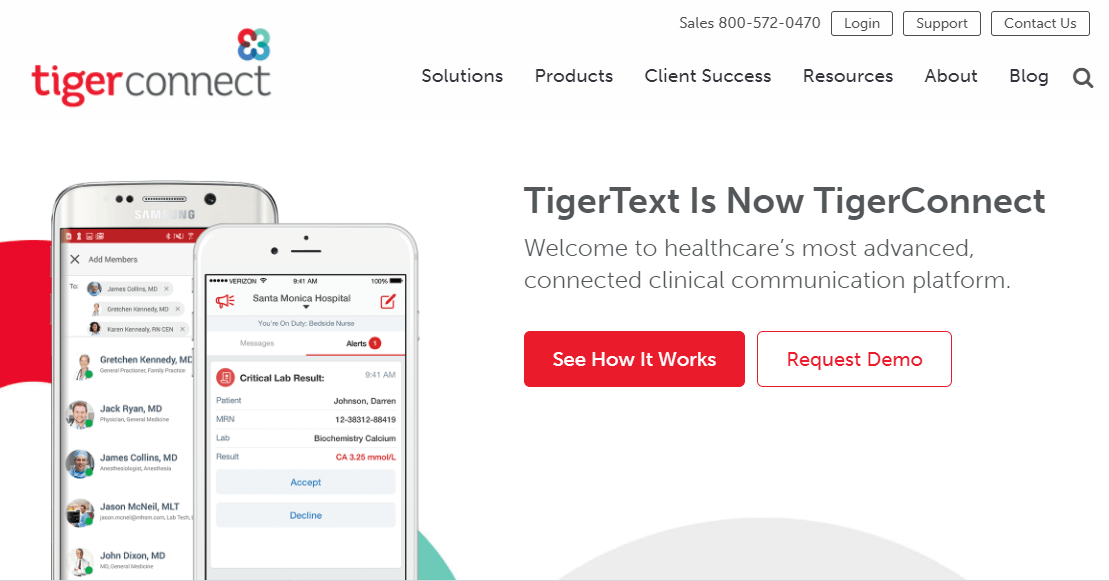 TigerText, provider of healthcare clinical communication and collaboration (CC&C) solution, today announced that it has officially rebranded as TigerConnect. The new name more accurately reflects the solution being provided by the company to the evolving healthcare landscape that must be always-connected, fully integrated, outcomes-oriented.
Effective today, the TigerConnect name and brand elements will begin formal implementation across the company's product and services using a phased approach throughout 2018 for the newly designed brand identity.
Centrus Health and Cerner Collaborate to Deliver Value-Based Care in Kansas City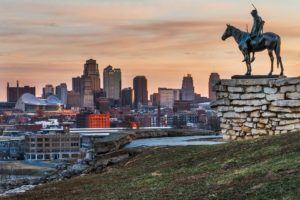 Centrus Health, a Kansas City-based clinically integrated network, and Cerner have come together with a shared vision to improve health care delivery while reducing costs across the Kansas City community. Centrus Health, a network comprised of high-quality hospitals and providers in the region including North Kansas City Hospital, Shawnee Mission Health, The University of Kansas Health System and independent physicians facilitated by the Kansas City Metropolitan Physician Association, plan to use Cerner's technological tools and analytical capabilities to create a population health management program that is expected to advance value-based health care delivery in Kansas City.
Health AI Startup Medial EarlySign Lands $30M for Personalized Disease Management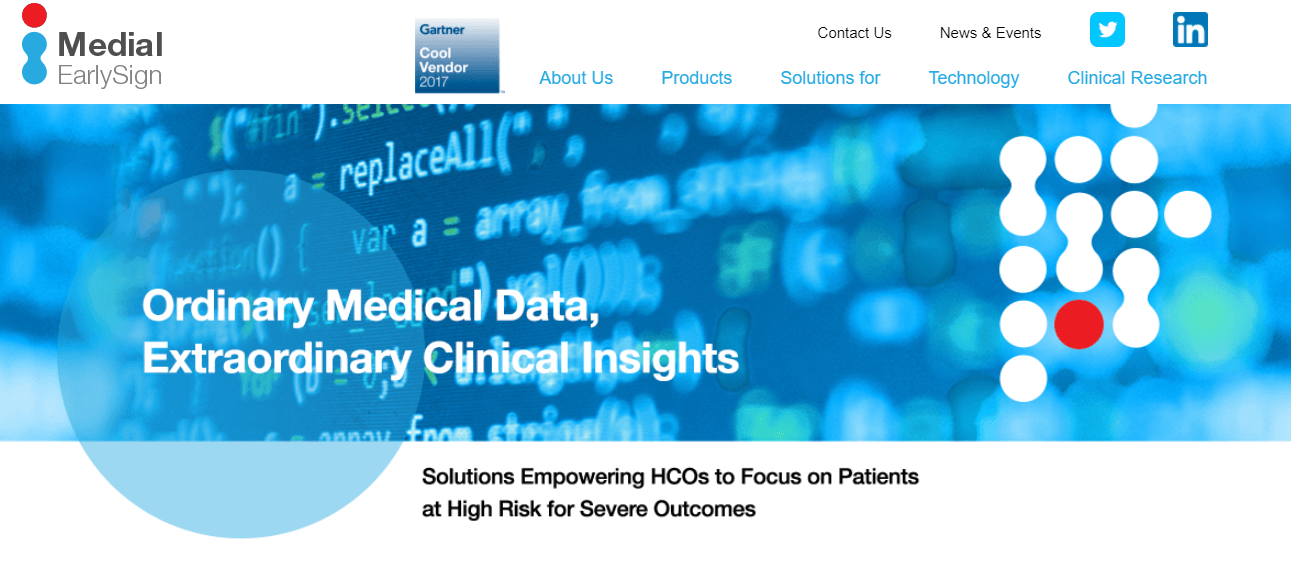 Medial EarlySign, an Israeli-based provider of machine-learning based solutions to improve patient management and non-communicable disease management has raised $30 million in Series B funding led by aMoon Fund. The latest round brings the startup's total funding, to date, to $50 million.
The funding will further the use of EarlySign's AI solutions, which leverage basic electronic health records to identify individuals at high risk of harboring or developing life-threatening diseases, helping healthcare organizations improve patient outcomes through early intervention and prioritization of resources.
Nuance Reveals New Infographic and Study Data around Reducing Clinician Rework
Nuance debuting a new infographic and study data focused on using AI-powered solutions to help reduce clinician re-work and burnout. Reducing medical rework can drive significant outcomes for healthcare organizations by curbing clinician burnout and enabling staff to spend more time with patients. Through leveraging Nuance's AI-powered computer-assisted physician documentation (CAPD) and computer-assisted clinical documentation improvement (CACDI) solutions, physicians and CDI teams have already experienced the following results:
o   36 percent average reduction in retrospective CDI/coding queries
o   20 percent increase in the number of cases a CDS can review
o   36 and 24 percent improvement in capture of Extreme SOI and Extreme ROM, respectively
o   54 percent improved reimbursement accuracy on queries impacted, or $5K on average for each
M*Modal Launches a AI-Virtual Provider Assistant for Clinicians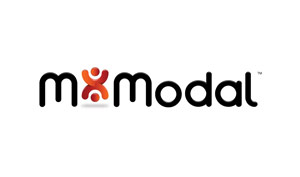 M*Modal launches an artificial intelligence-based Virtual Provider Assistant for physicians that further builds on its long history of aligning innovation to market needs by enabling more intuitive and efficient physician workflows. Leveraging its market leadership in speech-driven physician-assistive solutions, M*Modal is set to further streamline clinical workflows and free doctors who spend nearly 50% of their time with computers and desk work.
WellDoc's Digital Platform for Type 2 Diabetes Powers "Diabetes Wellness Program" Through Samsung Health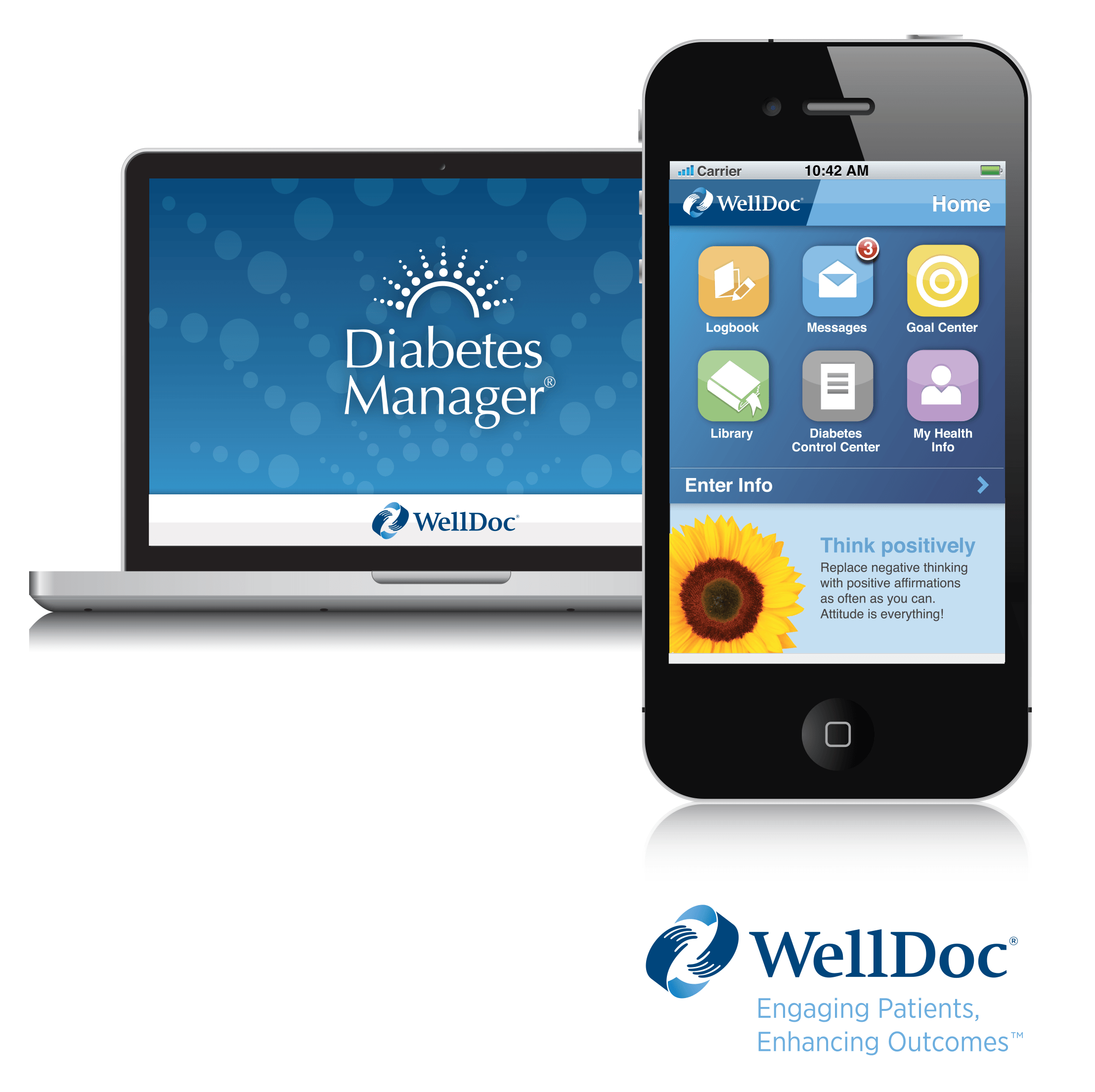 Samsung Electronics America, Inc. and WellDoc, a digital therapeutic company, announced today that Samsung Health users now have access to a new consumer version of WellDoc's digital platform known as the Diabetes Wellness Program (DWP). Samsung Health users now have access to a new Diabetes Wellness Program (DWP) available through the Samsung Health service that is powered by WellDoc's platform used in its BlueStar® product. It is available to individuals in the United States with Samsung Health on the latest Samsung Galaxy mobile phone, as announced today by Samsung Electronics America and WellDoc.
National Coordination Center to Support VA EMR with Resources from Top U.S. Health Care Organizations
the National Coordination Center's Department of Veterans Affairs (VA) Steering Committee today announced their commitment to help support the VA's 10-year implementation of a Cerner Millennium®-based EMR system. The NCC is a newly formed organization dedicated to disseminating best practices through national collaborations. The NCC will address some of the nation's most pressing health care issues by identifying the brightest minds and most successful organizations in health care and pairing them with those that need help solving problems.  
HIMSS, SNOMED Team Up for Olympic Healthcare Interoperability Initiative
HIMSS and SNOMED International have teamed up on the Olympic Healthcare Interoperability (OHI), a digital health industry initiative to advance the seamless exchange and use of health information globally through the Olympic Games.
Utilizing the latest innovations in digital health, OHI will connect pre-Games, person-specific healthcare information with information generated at the Games by Olympic and Host City healthcare service providers, which will flow back around the world with each individual once the Games conclude. OHI's initial scope will include patient identity matching and access to international patient summaries with capacity to include the significant facets of a patient's digital health record over time.  All with the needed security, privacy and consent framework that will ensure appropriate access to all information.
Cota Announces the Latest Version of Cota Real World Analytics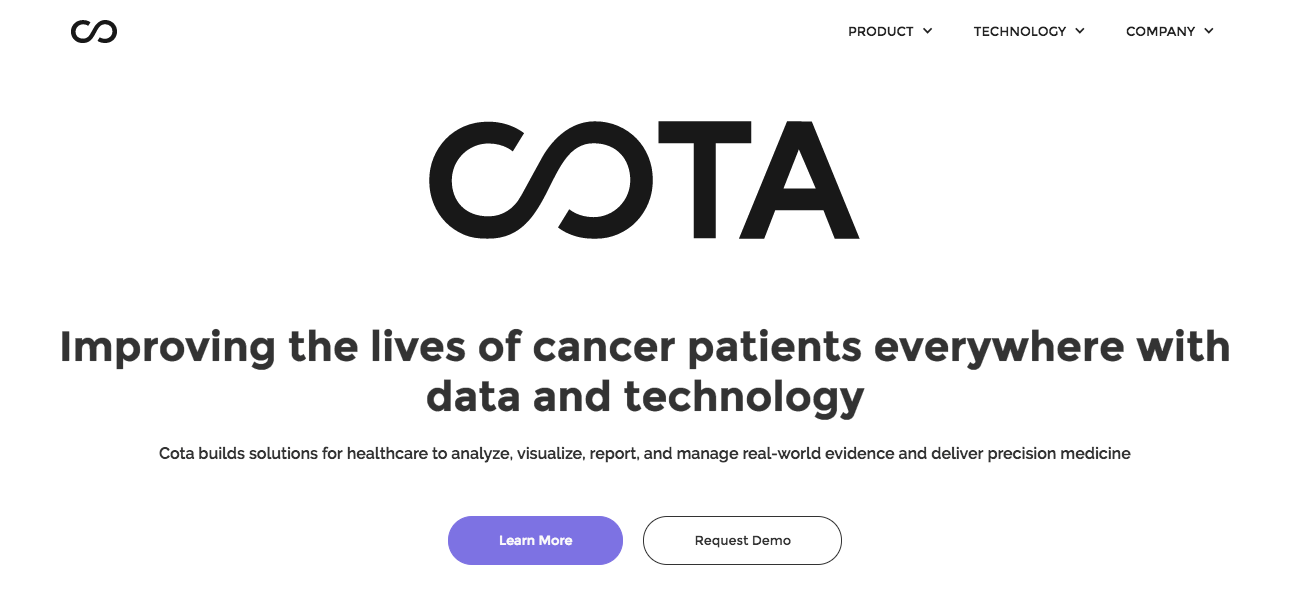 Cota recently announced the third version of Cota Real World Analytics (RWA) to help providers measure performance and identify variation in treatments, outcomes and quality metric performance. RWA leverages Cota's oncology expertise, with pre-built analyses, the patented Cota Nodal Address (CNA) disease classification system and benchmarking from Cota's Real-World Evidence (RWE).
The solution embeds analytical insights within existing workflows and enhances user interface to make it easier than ever before to improve patient outcomes. Baptist Health South Florida, which recently announced a multi-year agreement with Cota, is one of the early provider partners that will leverage RWA version 3 this year.
Medfusion Launches its Newest Patient Experience Platform
Medfusion, a leading provider of patient experience solutions, today announced the latest version of its patient experience platform which is the first to aggregate clinical, scheduling and financial data all in one place from every major EHR and practice management system.  Multiple partners and clients have moved quickly to take advantage of the platform, including Dr. Footprint and Blue Laurel.
Orion Health Unveils New Predictive Intelligence Solution 
Orion Health unveils new predictive intelligence solution, today announced its machine learning service, Amadeus Intelligence, designed to help the health sector reduce operating costs and improve patient care. Unlike most current uses of machine learning, Amadeus Intelligence ingests and combines multiple datasets from diverse data sources to predict multiple outcomes – financial, operational and administrative.
DrFirst Showcases Its 4th Generation Intelligent E-prescribing Mobile App
DrFirst features its new mobile e-prescribing solution, iPrescribeSM. Key features of the app include:
·        First-fill medication adherence
·        Fight opioid abuse with in-workflow decision support tools
·        Increase prescriber efficiency, including working across multiple care provider facilities and EHRs
Drive better quality of care and reduce medication errors via improved data visibility
BCBS California Launches Initiative to Create Real-Time Digital Health Records for All Californians
Beginning this week, Blue Cross Blue Shield of California it will require network providers, including those participating in the nonprofit health plan's nationally recognized Accountable Care Organization (ACO) program, to agree to participate in Manifest MedEx, the largest nonprofit health information network that is creating comprehensive, real-time digital health records for all Californians.
Northwell Health Shows Positive Impact in ED with Philips Wearable Biosensor
Northwell Health announces it has improved clinical outcomes and patient satisfaction collaborating with Philips on a comprehensive IT strategy. Leveraging Philips Virtual Hospital Services portfolio – including eICU technology and a comprehensive Telestroke program – Northwell has seen a reduction in mortality in the ICU and improved access to life-saving stroke care, as well as increased patient satisfaction in the Emergency Department (ED) through a pilot program featuring the Philips IntelliVue Guardian with the wearable biosensor.
AMRA's Body Composition Analysis Integrates with Siemens Healthineers Digital Ecosystem
AMRA and Siemens Healthineers announce agreement that will see AMRA's body composition analysis integrated into Siemens Healthineers Digital Ecosystem. Its Digital Ecosystem provides an open and secured environment which effectively integrates knowledge from a global and diverse network of healthcare stakeholders. To date almost 2,000 institutions from roughly 50 countries are already part of this Digital Ecosystem, continuously deriving insights based on innovative applications and services. The integration of AMRA's body composition analysis will offer users an additional layer of analytics.
Hashed Heath Launches Professional Credentials Exchange
Hashed Health, a healthcare blockchain innovation company launches of Professional Credentials Exchange that intends to provide the market with a solution to address the effort, cost, redundancy, and complexity of obtaining and verifying practitioner identity and credentialing information.
Leveraging blockchain technology, the Professional Credentials Exchange will allow counterparties to define and exchange identity and credentials assets using the data, rules, and validation checks applicable to their specific organizational requirements. Further, blockchain technology assures the provenance, accuracy, and immutability of information within the exchange—substantially reducing the time, cost, and effort healthcare organizations spend performing the redundant collection and verification of this information.