Cerner Partners with Salesforce to Extend Care Beyond the Exam Room
Cerner partners with customer relationship management (CRM) leader Salesforce to extend its population health, clinical and administration portfolio with an integrated solution that combines Salesforce Health Cloud and Marketing Cloud with Cerner's HealtheIntentSM, its big data platform. Combined with Cerner's data, analytic and application platform, electronic health record (EHR) and intelligent solutions, the addition of Health Cloud and Marketing Cloud will support enhanced consumer and provider engagement.
Survey: 64% of Executives Believe EHRs Have Failed to Deliver Critical VBC Tools
64% of healthcare executives say EHRs have failed to deliver better PHM tools, and about half claim they would be willing to switch EHRs to get these capabilities, according to new report from Sage Growth Partners (SGP). As the inpatient EHR market begins to consolidate, SGP conducted an online survey of 100 healthcare executives (87% C-suite) to understand their perspectives about what EHRs can – and can't – do well to give them what they need in today's environment.
Other key findings from the survey include:
– 70% of providers have had an EHR for at least three years and roughly half also have third-party PHM solutions
– General EHR satisfaction is greater than satisfaction with EHRs' ability to deliver the capabilities executives need to succeed in VBC
Lyft Integrates with Allscripts EHR for Non Emergency Medical Transportation
Lyft Business announces a new integration partnership with EHR provider Allscripts. With Lyft-Allscripts integration, 45,000 physician practices, 180,000 physicians and 2,500 hospitals that use Allscripts EHR can easily request a Lyft for their patients.
In addition, Lyft also announced its ambitious goal of eliminating transportation barriers to care. Today, 3.6 million Americans have transportation issues that prevent them from getting to or from a doctor's appointment, and 25 percent of lower-income patients have missed or rescheduled their appointments due to lack of transportation.
Survey: 75% of Clinicians Feel Medication Management Process is Flawed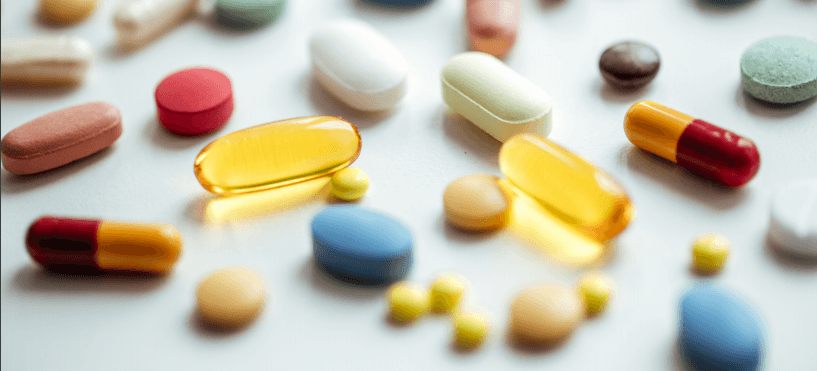 A new BD survey conducted by HIMSS Analytics®, 2017 Medication Management and Safety Survey, found more than 75 percent of physicians, nurses and pharmacists surveyed described the medication management process as "flawed," "fragmented," "disjointed" and "primitive." Additional results revealed:
– Nearly half of healthcare professionals surveyed cited better integration with electronic health records as an opportunity for improvement
– More than 70 percent of organizations surveyed see the value in moving to a single vendor for medication management
– Over a quarter of clinicians polled stated that data from medication management devices do not integrate well with EHRs at their facilities
Nuance & Partners HealthCare Team Up to Accelerate Adoption of AI Apps for Diagnostic Imaging
Nuance today announced the signing of a multi-year strategic agreement with Partners HealthCare. The two organizations will optimize the process for rapid development, validation and utilization of artificial intelligence (AI) for radiologists at the point of care, and Nuance intends to make the new algorithms available through the Nuance AI Marketplace for Diagnostic Imaging.
Sharecare Unveils New Unified, Cloud-Based Platform for Medical Record Retrieval Services
Sharecare announced at HIMSS18 that its affiliate Sharecare Health Data Services (formerly BACTES) has launched a new secure cloud-based platform that offers healthcare providers unified access to the company's medical record retrieval services. The new platform provides clients with access to the quality, security and unmatched customer service they have come to rely on from Sharecare Health Data Services for more than 25 years, but now through the convenience of a SaaS model.
Salesforce Unveils New Innovation Features to Health Cloud 
Salesforce unveils new innovations in Health Cloud that enable healthcare organizations to provide more connected, intelligent patient engagement and improve outcomes. With the new Care Gaps and Assessments capabilities, healthcare organizations are able to easily identify and close gaps in a patient's care plan and leverage personalized surveys to monitor outpatient care progress.
Mayo Clinic Care Plans to be Available on the Wellpepper Patient Engagement Platform
Mayo Clinic Global Business Solutions and Wellpepper, Inc. announced that Mayo Clinic will be providing best practices for interactive care plans on the Wellpepper platform. Wellpepper is a clinically-validated patient engagement platform used by major health systems to improve outcomes and lower costs of care. 
Biotricity Releases Mobile Cardiac Telemetry Solution

Biotricity today announced the commercial availability of Bioflux, a real-time, high-precision mobile cardiac telemetry solution for customers. The Bioflux system, which received final FDA approval in December, is a complete solution for cardiac monitoring and diagnosis, consisting of the Bioflux device, proprietary software, and a 24/7 monitoring center that merges seamlessly with physicians' existing platforms and workflows.
Kyruus Integrates with IBM Watson for AI-Assisted Patient-Provider Matching & Scheduling
Kyruus has announced a collaboration with IBM to integrate Watson Virtual Agent with Kyruus' ProviderMatch to allow health systems to leverage chatbots to effectively match patients with appropriate providers and enable self-service scheduling. By enabling patients to engage with an AI-powered virtual agent (chatbot), patients will be able to easily and quickly find the best provider for their needs and then schedule an appointment at their convenience, with the click of a button.   
drchrono, Ambra Health Integrates to Give Physicians/Radiologists Instant Access to Patient Medical Images within EHR
drchrono announced a new partnership with Ambra Health, makers of the leading cloud-based, medical image management suite, to give physicians and radiologists direct access to medical imaging within their electronic health record (EHR). drchrono's integration with Ambra Health eliminates jumping between DICOM medical imaging software and electronic health records. Physicians and radiologists benefit from a more efficient workflow by placing a radiology request then having the incoming medical images, including DICOM images, viewable in one destination within the drchrono EHR. 
Philips Launches Next-Gen IntelliSpace Cardiovascular Informatics Platform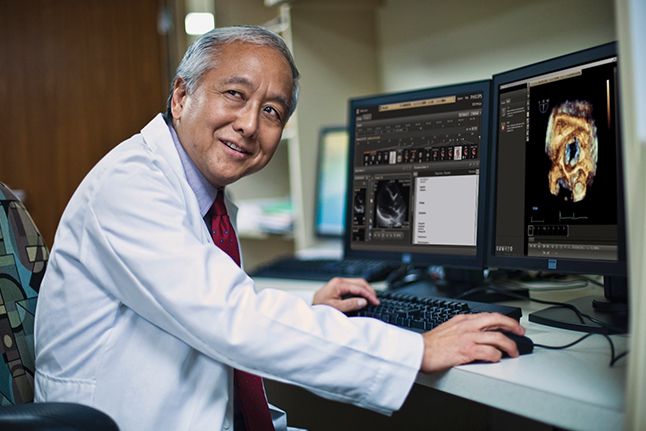 Philips unveils IntelliSpace Cardiovascular3.1, its next-generation cardiovascular image and information management system. Designed to help streamline workflow and improve operational performance throughout the cardiovascular service line, the latest version features enhanced security and enterprise protocols, seamless access to Philips' QLAB and TOMTEC software tools, and the addition of browser-based reporting of stress echocardiogram (stress echo) tests.
HP Launches All-in-One Laptops and Clinical Displays for Healthcare
HP Inc. unveiled a cutting-edge lineup of healthcare devices specifically designed to address the next generation of patient care. The HP Healthcare Edition portfolio includes ultra-slim notebook, All-in-One, and premium clinical review display purpose-built for healthcare.
NTT DATA Study Finds Nearly Two-Thirds of Consumers Expect Their Healthcare Digital Experience to Be More Like Retail
According to research findings released today at HIMSS18 by NTT DATA Services. U.S. healthcare consumers want simple and reliable digital interactions for routine transactions, such as filling prescriptions, accessing test results and making doctor appointments. 
The study reveals that consumer expectations for healthcare providers and insurers are being shaped by other industries, and they want their digital experiences to more closely mirror interactions with major online retailers, such as Amazon, Apple and Southwest Airlines.
Personal Connected Health Alliance Adds 24 New Members
The Personal Connected Health Alliance (PCHAlliance) announced that 24 new organizations have become members of the Alliance. In addition to CSIRO, BD, Merck and Teva Pharmaceuticals, PCHAlliance also welcomed 20 additional members: ATH Consulting (Tunisia), B. Braun Melsungen AG (Germany), Biosense Technologies (India), Bose (US), Fitbit (US), GlobalSpace Technologies (India), Indie Health (US), Johns Hopkins Technology Innovation Center (US), Johnson & Johnson (US), Kollabio (US), MAS Holdings (Sri Lanka), The MITRE Corporation (US), NICTIZ (Netherlands), Orbita (US), Partners Connected Health (US), Telomeres (Qatar), Tupelo Life (India), Unit Care Saude (Brazil), UTECH Company Ltd. (China), WEGO Health (US) and WoltersKluwer (India).
R1 Unveils New Patient Experience Solution for the Revenue Cycle
R1 RCM Inc., a provider of technology-enabled revenue cycle management services to healthcare providers, today announced the availability of its new Patient Experience (PX) platform. Built on fifteen years of experience, the R1 PX solution now offers intuitive digital self-service capabilities that simplify and reinvent the patient experience, while simultaneously improving business outcomes for health systems.
Orbita Adds Healthcare's Leading Voice & Conversational AI Platform
Orbita, Inc. announced major enhancements to its Orbita Voice platform for creating powerful healthcare applications using voice assistive and conversational AI technology such as Amazon Alexa, Google Assistant, chat bots, and others. This latest version adds to Orbita's position as the first healthcare platform provider for true omni-channel application development and maintenance across multiple voice and conversational AI channels.