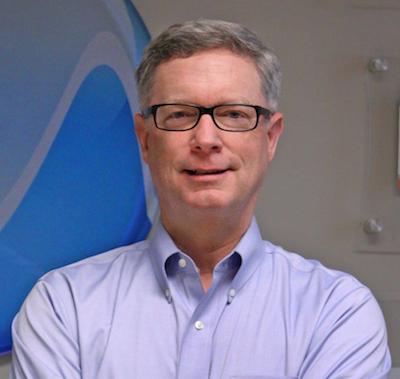 Medsphere's Irv Lichtenwald explains why the health IT industry needs to push for interoperable EHR solutions to curb healthcare costs. 
Health systems are spending obscene amounts of money on EHR implementations. In 2017 alone, Mayo Clinic began implementing a $1.5 billion integrated Epic EHR system.
Temple Health reported a $5.7 million operating loss largely due to higher than expected staffing costs associated with their recent Epic EHR implementation. The provider set aside $15.1 million in staffing resources to help with their EHR transition. These numbers are alarming; showing a major misalignment in organizational costs.
Why is this a problem for providers? Monopolized EHR solutions lead to higher long-term expenses and higher healthcare costs overall. This year should be the year that the healthcare industry pushes for modular, interoperable EHR solutions to reign in these costs and work towards more efficient integration.
To learn more about interoperable EHR solutions and best practices, we spoke with Irv Lichtenwald, CEO of Medsphere, an open-source EHR company, about his insights on interoperability, transitioning to value-based care and the evolution of his company over the past several years.
Q
There have been a lot of changes at Medsphere due to the recent mergers with ChartLogic, Phoenix Health Systems and Stockell Healthcare. How has Medsphere evolved to meet the growing needs of providers in today's health IT marketplace?
Like everyone else in healthcare IT, we've been drinking from a firehouse, to use a worn-out cliché. As we all know, healthcare IT was well behind technology in other industries when the federal government decided to create some incentives for EHR adoption. We've all been running to try and develop systems that meet the needs of hospitals and doctors.
Luckily for us, Medsphere had something of an advantage because we originally started with the VA's Veterans Information Systems and Technology Architecture (VistA) platform. And during these last five years, we've added a tremendous amount of intellectual property to that base code to take it in a different direction, particularly in terms of mobility, the cloud, behavioral health and the needs of community hospitals. This resulted in our Medsphere CareVue platform.
As we continued using the latest technologies, we greatly improved the clinician and patient experience by adding improved charting and reporting, a mobile platform, population health, patient billing and accounting, practice management, a patient portal, cloud availability, business intelligence, analytics dashboards/reports and a number of additional clinical application improvements. This is all in CareVue, which is now meaningful use Stage 3 certified.
Because of all these incremental developments, Medsphere has posted positive subscription revenue growth percentages of more than 40 percent in the last two years. We've added revenue cycle and ambulatory solutions through mergers with Stockell Healthcare and ChartLogic. Our independent consulting division, Phoenix Health Systems, was rated number one by Black Book. So, the last several years have been very busy and very exciting as we continue to differentiate CareVue.
Q
So, does CareVue give a value proposition that some of the predominantly larger and more expensive EHRs would struggle to match?
No, the big healthcare IT vendors would not struggle to match the value proposition Medsphere provides. The big vendors don't have to since hospitals and health systems aren't forcing them to and they don't want to because they are making tons of money already. Medsphere's value proposition is this: We offer a complete healthcare IT system with both clinical and financial applications, and we make it available as a subscription service. You don't have to invest a ton of money to get started or hire an army of consultants to implement it and maintain it.
Honestly, some of this has nothing to do with money or technology, per se. We believe that all Americans deserve good healthcare, and as such, we all need to figure out how to deliver what is needed at a price point that all healthcare facilities can actually afford. We feel like that's the moral component of what we do. Other vendors could do the same, and while some have shown signs of making similar changes, for the most part, we remain alone in the space. I don't really expect that to last, though.
Q
Why is that?
In healthcare IT news publications, we regularly see articles that talk about dramatic drops in revenue and layoffs associated with implementation of some EHRs. Just recently I saw a news article announcing that healthcare is now the country's largest employer, but that most jobs added in recent years were in non-clinical positions. Technology can do certain things extremely well, and we need to focus on the ways in which it improves care and gives clinicians more tools to work with. We also have to make sure it doesn't interrupt the clinical process and create more work for clinicians. Right now, improvements are necessary, so perhaps the massive investments required by some systems are just not warranted.
Q
What improvements do you think are needed right now?
Interoperability is just one thing everyone has been talking about for some time now. I think there is a good chance that the technology we are seeing is encouraging and will bear fruit. Some of the early indications suggest that the HL7 FHIR® standard could be very valuable and could be embraced by the entire industry. The use of APIs will probably make it possible for hospitals and clinics to add niche functionality without paying a lot or using vendor resources.
The systems available now have to work themselves more into the clinical process in a way that creates symbiosis with clinicians. Some clinicians can improve this by altering their workflows to integrate with technological tools, but some of the tools we make available can also become more clinically intuitive.
Again, I feel like CareVue got a good head start on creating a solution for that problem with VistA because the VA actively consulted their physicians when they built the original platform. VistA was created with active doctor input, and it still ranks as one of the highest rated systems, according to Medscape surveys. We've taken that physician-oriented platform and enhanced it.
Q
All great points…Changing subjects, how do we help physicians who are struggling with the transition from fee-for-service to value-based care?
The changes that the Centers for Medicare and Medicaid Services (CMS) is implementing are not going to happen overnight, and they're not automatically the product of implementing an EHR. There's a lot more to it than that.
One concern for hospitals is that value-based reimbursement could impact revenue because it will be harder to get paid for every visit, test and procedure. There will be penalties for readmission. Even now, as we see consolidation and acquisitions among hospitals and health systems, higher prices often come as a result of those. I think it's safe to assume that some of that is in anticipation of revenue challenges to come that will be created by value-oriented care.
I think it will be a matter of using technology better. We've spent quite a few years getting comfortable with using technology constantly, and now we need to transition to using it more wisely, efficiently and economically in healthcare. Hospital administrators and clinicians will need guidance to make that a reality, and we have to provide that guidance.
When Medsphere merged with Phoenix Health Systems a few years ago, using technology well was one lesson Phoenix provided. I believe effective use of technology will be the basis for helping physicians navigate through this transition.
Q
Based on your experience leading a healthcare IT company, do you have recommendations for hospital C-suites that might be considering a new or replacement EHR?
I would strongly suggest not mortgaging your organization's future for technology. By that, I mean that there is positive return on investment from a technology purchase, but that becomes much less true when the technology purchase price is exorbitant, not to mention the ongoing total cost of ownership to support and sustain it.
Secondly, before implementing new EHR software, I think hospitals and healthcare systems should bring more clinicians into the decision-making process early and keep them involved throughout. Clinician buy-in and advocacy is really essential—there are too many stories of hospital administrators choosing systems that doctors don't want to use. It ends up being a disaster when it could all be avoided at the start of the process.
Lastly is finding a vendor that works with you, not against you. You're going to want a partner that understands your clinical needs and works to meet them. You don't want a vendor that always tells you what you should want or what you are getting with no collaborations. Definitely, look for a new partner or "friend" when looking for a new or replacement system, not just a big name or company.
Related: Could Billion Dollar EHR Implementations Bankrupt the Country?