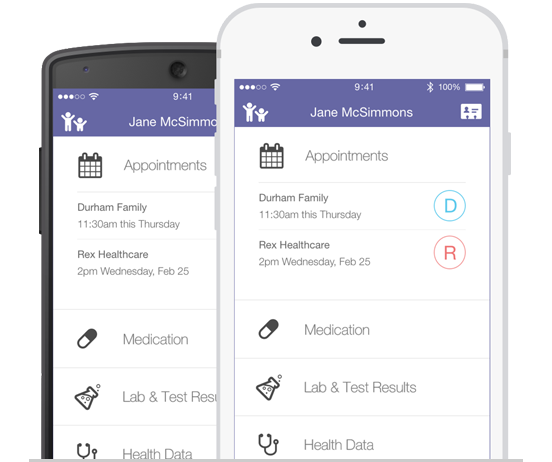 Medfusion announces that MDVIP, the national leader in affordable personalized healthcare, has implemented custom Medfusion mobile apps to drive better patient engagement and physician satisfaction.
Medfusion, a leading provider of patient experience solutions, developed the MDVIP Connect app to deliver a secure patient experience and strengthen the provider-patient relationship, allowing MDVIP patients to be more involved in – and in control of – their health and wellness. 
Within the MDVIP Connect apps, patients and providers can:
•        Send and receive secure messages, including images and videos.
•        Patients can see longitudinal health records, appointment information and lab results.
•        Make membership payments. 
•        Manage communication preferences and request MDVIP support.
"I have had experience with many health apps over the past years. None have worked better and been more complete than the MDVIP Connect app," said Dr. Joseph Nutz, an MDVIP-affiliated physician from North Carolina. "In today's healthcare system patients are overwhelmed with various portals, each with different requirements for usernames and passwords. This app has the ability to gather all the information from MDVIP along with information from my practice management portal and that of any other specialist that the patient is seeing. The ability to extract information from multiple patient portals and place all that information in the hands of the patient with one simple click is why MDVIP continues to set the bar high for patient care."
"The MDVIP Connect app is a shining example of the value of breaking down the barriers between healthcare IT systems and truly focusing on the patient experience. In a world where a patient can connect, collect, and share their health data within their care ecosystem, doctors, nurses, and other providers have a huge advantage in treating the whole patient," said Kimberly Labow, Medfusion CEO. "MDVIP shares our belief that patients should be the center of healthcare IT solutions and the app was developed to tighten the relationship between patients and providers."
MDVIP is in the process of a national roll-out for the mobile app. MDVIP and Medfusion continue to work closely together to enhance functionality in line with MDVIP's business and customer experience goals.
"From the very beginning, we've had a tight partnership with MDVIP," said Labow. "We've worked closely with many groups across MDVIP to ensure the tight integration of the app into business and clinical workflows. We look forward to the national roll-out of the app helping drive an even better patient experience for MDVIP patients."