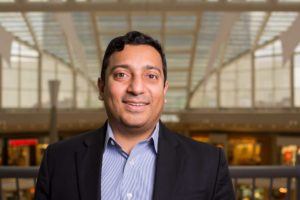 For many healthcare organizations, the decision to employ a customer relationship management (CRM) solution is typically driven by the marketing department. Marketers need data-driven tools that enable them to better segment and identify high-value consumers, leverage demographics and behavioral data to personalize messages, and measure the ROI for marketing programs.
Today, the potential value of healthcare CRM extends far beyond marketing, supporting myriad use cases in both clinical and operational domains. While traditional marketing CRMs are used to capture strictly marketing data, the next-generation of healthcare CRM can draw from health data sources of almost any variety, including patient medical histories (or EMRs), administrative and financial data, digital behaviors, consumer wearables, health surveys, call centers, demographics and psychographics.
Not only will these healthcare CRMs be capable of breaking down the traditional data silos that exist within hospitals or health systems, they will also augment this data with machine learning and artificial intelligence (AI) that provides valuable, actionable insights. These insights will enable healthcare organizations to enhance consumer experiences and loyalty, and positively impact behaviors that improve health outcomes and the bottom-line, supporting the industry's evolution to value-based care.
Integrated Use Cases
Marketing-centric CRM use cases focus on brand awareness, high-value patient acquisition and profitable service line growth. By integrating, normalizing and liberating consumer/patient data across an organization, you can tap into new opportunities that move the needle on cost and outcomes as well, by better engaging, empowering, and managing patients and populations.
Here are some examples of ways you can use CRM to save money, improve efficiency and provide better care for your patients:
– Disease-specific risk-mitigation campaigns – A robust CRM can help in launching and automating outreach for patients deemed to be at higher risk for developing specific diseases. For example, reminders could be generated for African American males with a history of tobacco use, who are at much higher risk for developing lung cancer than the general population.
The good news: If detected early, lung cancer is a highly treatable disease, and Medicare now covers the screening. Unfortunately, many people do not know this. Likewise, CRM could be used to change the trajectory of diabetes within an at-risk pre-diabetic population, reaching out to at-risk individuals with tips about weight management, healthy eating, exercise or drug therapy programs that are proven to slow or curb the development of Type 2 diabetes.
– Emergency department or urgent care redirect campaigns – A CRM can examine the history of emergency department visits across the patient population, identifying those who, based on condition, may have been treated at a lower cost by a primary care physician or nurse practitioner. You can target messages that will help patients understand their care options, including those that offer lower out-of-pocket costs, are potentially closer to home, or offer care at nearby urgent cares or same-day appointment clinics.
The goal of these campaigns is to educate patients so they can take more appropriate actions when they are sick or face an unexpected health issue in the future. This approach serves both patients and providers, by potentially minimizing care delivery costs and wait times, and by making better use of available system resources so that high acuity patients can be treated without delay.  
– Post-discharge care campaigns: Whether it's after getting a cast for a broken ankle or being discharged from the hospital post major surgery, following physicians' instructions is critical for recovery. Your CRM can support sending discharge instructions and personalized care reminders by phone or email, over a span of time. This approach, in turn, will increase self-management competencies and thereby reduce readmissions and improve outcomes.
– Wellness and screening initiatives: Social media is an ideal channel for wellness, screening and "pop health" use cases. CRM can power these campaigns by helping an organization build targeted or look-alike audiences for platforms like Facebook. These campaigns can span anything from flu education and prevention, to targeted weight loss or tobacco cessation programs, to healthy eating and exercise.
Healthcare CRM is well known for its ability to help marketers reach the ideal audience with the right message at the right time. But you shouldn't overlook the power of healthcare CRM to serve as a hub that connects and integrates disparate groups across your hospital or health system.
Leveraging both marketing and non-marketing data, you can glean significant insights into the behaviors of consumers and patients that are critical in delivering value-based care. Not only will an integrated healthcare CRM enable you to grow your base, but it also can help you identify ways to drive greater efficiency into your organization and reduce operational costs, while significantly improving patient outcomes.  
Given the changes driven by CRM technology, the role of healthcare marketers is evolving dramatically. And for that reason, last year, we discussed why it was important for healthcare marketers to attend HIMSS, a conference focusing primarily on technology and innovation for clinical applications.
Now, as the impact of CRM is extending across an organization's entire lifecycle, it is even more critical for CIOs, CTOs, and consumer experience/value-based care-focused leaders to understand their marketing department's current CRM investment and begin to direct where it is headed next. Understanding clinical applications and the goals of clinicians is critical to ensuring that integrated, multilayered applications, like healthcare CRM, are used to achieve a diversity of health, wellness, operational and financial goals that are central to value-based care.
Rupen Patel is the CEO of Influence Health. In addition to overseeing the organization's strategy and operations, he has played an integral role in shaping the vision and technology agenda for Influence Health's consumer experience platform.