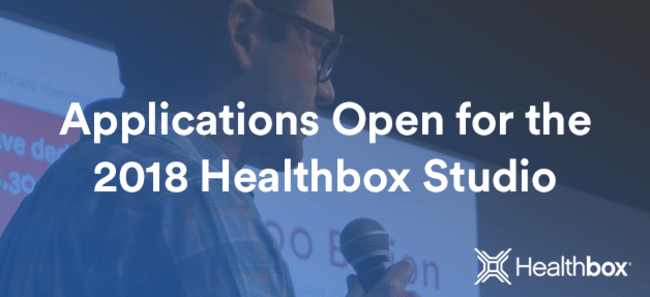 Healthbox, a Chicago-based healthcare innovation services firm, today announce that we are now accepting applications for their 2018 Healthbox Studio. The five-day program is dedicated to advancing digital health solutions through peer-to-peer collaboration, speaker sessions, and fostering relationships with the Healthbox team as well as healthcare leaders, investors, and industry partners. 
Although Healthbox no longer hosts traditional accelerator programs, we are committed to supporting entrepreneurial innovation and will continue to host the program free of charge to all participating companies, with no required equity exchange.
"We are dedicated to supporting entrepreneurial innovation as part of our overall mission to empower the reinvention of healthcare," says Healthbox President, Neil Patel, "The Healthbox Studio is an opportunity for us to connect emerging startups with healthcare leaders and experts to drive the industry forward."
The Studio is intended for Seed to Series A digital health companies from across the country who are ready to pilot or sell. The Studio will include speaking sessions with industry experts, mentor meetings, and an industry showcase event targeted toward potential customers, investors, and the broader Chicago tech and healthcare communities.
Ten companies will be selected for the 2018 program which will run October 8-12 at the Healthbox office in Chicago, IL. Companies can learn more and apply online here.