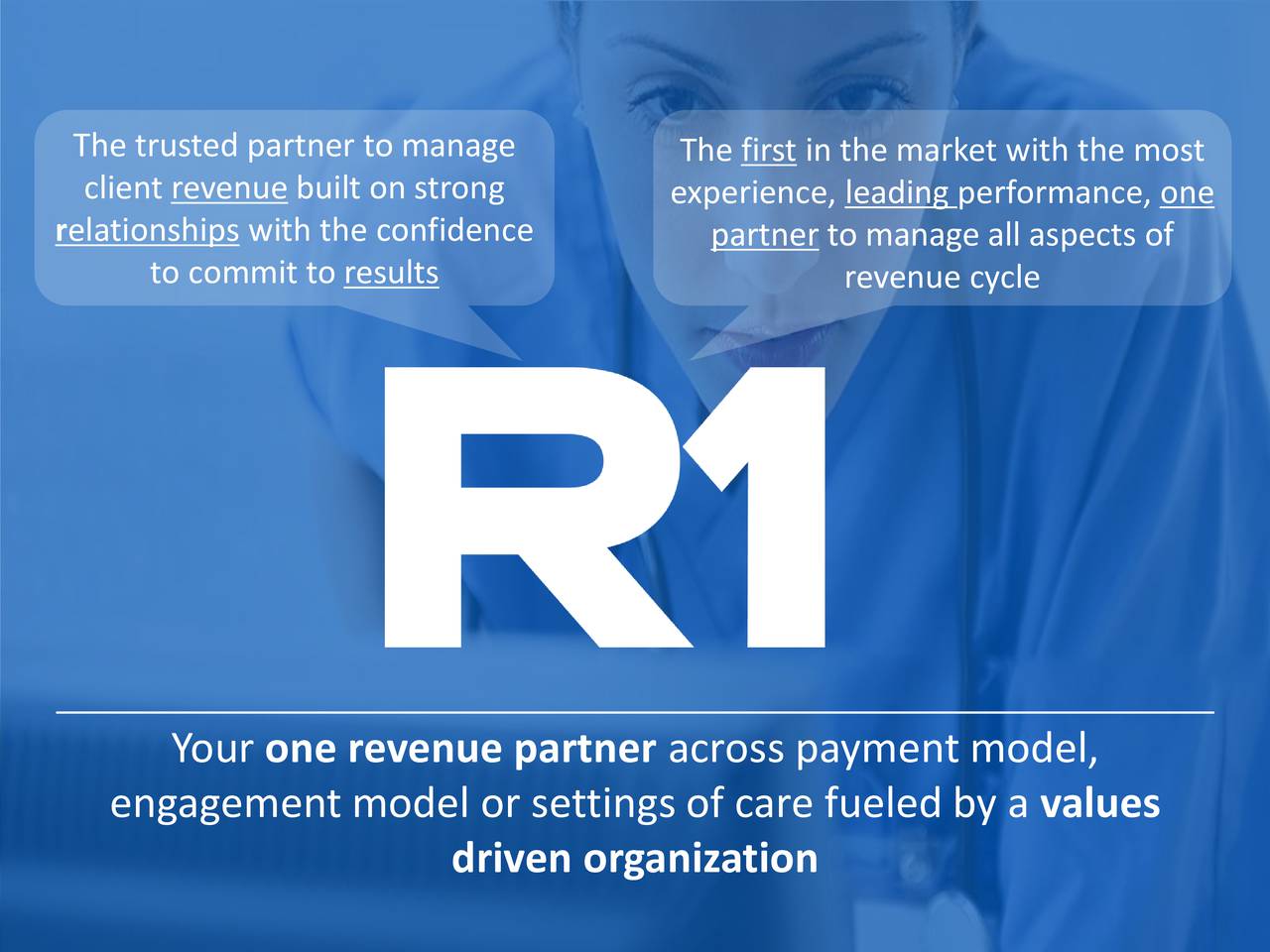 R1 RCM Inc., a provider of technology-enabled revenue cycle management (RCM) services to healthcare providers, today announced that Presence Health based in Chicago, Illinois has selected R1 to provide its end-to-end RCM services across the Presence Health system's acute care hospitals and physician care settings.
Presence Health has more than 150 locations in Illinois, including 10 hospitals. As part of the anticipated agreement to manage Presence Health's $2.2B annual net patient revenue, approximately 1,000 employees would transition to R1.
R1 and Presence Health have signed a non-binding letter of intent, with the expectation of completing negotiations on a definitive agreement and going live with service in the second quarter of 2018.
"R1's record of accomplishment of delivering on its commitments is outstanding, and its reputation for closely working with its customers as a true partner is highly regarded," said Presence Health's CEO, Michael Englehart in a statement.