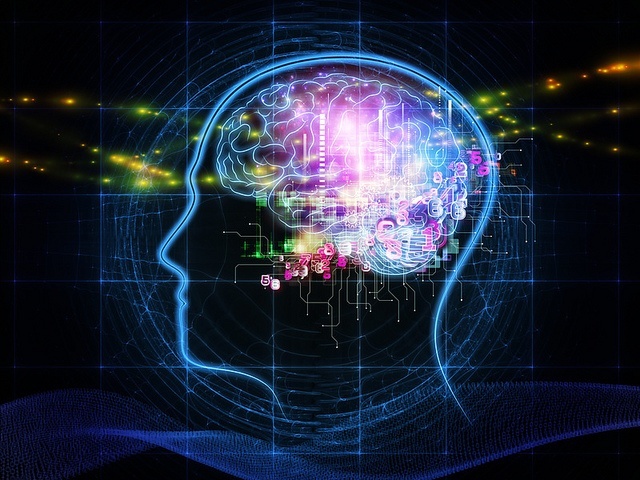 According to a recent report, the market for artificial intelligence in healthcare was worth over $600 million in 2014. By 2021, this figure is expected to rise by 11 times to $6.6 billion. Healthcare is widely regarded as one of the premier industries destined for AI-led transformation. The reasoning is simple: AI is widely prescribed as an antidote for healthcare's high costs and an enabler for better health outcomes and experiences.
However, the industry has been slow to realize the significant cost and process efficiencies that digital and AI-led disruptions promise. However, it's no surprise the sector is methodical in adopting new technologies due to complexities of intricate regulations and multiple ecosystem players. While this slow movement to modernization has been a reliable rule in the past, it does not mean the future will be just as sluggish.
Consumers are now demanding more from healthcare, especially as digitization sweeps across other industries. Demand for better pricing, transparency, and connected experiences across doctors, hospitals, pharmacies, and other supporting institutions, is growing.
Aetna, a US-based healthcare company, is an example of urgency around AI-led processes with its new chatbot, Ann. Ann provides round-the-clock assistance to new members using the company's website. Its consumer-facing capabilities range from guiding new members through the registration process to helping users to recover usernames and passwords.
But Aetna isn't the only healthcare provider to deploy such an interactive robot. Crédit Agricole, the French bank network, deploys its own chatbot named Marc. Like Aetna's Ann, Marc responds to product queries in the company's health insurance offerings and makes relevant suggestions to customers after analyzing their needs.
These two examples are just small examples of the potential for Robotic Process Automation (RPA) deployments and general AI in health technology. Such models help refine an organization's focus on its customers, members and various participants, enabling them to navigate the healthcare ecosystem and realize the best possible care.
Choosing wisely, but acting quickly
Enthusiasm over RPA and AI has sparked an explosion of potential healthcare solutions. The number of available solutions is growing. While this sounds like a desirable position, it's actually an overwhelming problem for healthcare organizations. They need to budget and provide technical support for RPA and AI initiatives, especially at the grassroots level, and ensure robust governance around them. Additionally, organizations must refine their ability to identify the processes best suited for automation and conduct pilots to demonstrate quick wins.
All this must take place before they can expand RPA and AI initiatives. A word of caution: automating broken processes can be inefficient and costly. Processes must be rationalized, optimized and simplified before attempting automation.
The good news is that unlike traditional IT projects, which run for several years, an RPA/Automation project lifecycle lasts for six to 10 weeks from ideation to implementation. This makes RPA ideal for launching an automation journey, as it establishes the foundation for more sophisticated AI deployment. 
Beyond simply cutting down costs
RPA and AI's impact on healthcare will be far-reaching and expand well beyond their potential to save costs or reduce labor. By eliminating duplicate processes and automating patient support processes, RPA makes it simple for patients to discover healthcare services, enroll in those service and complete healthcare-related transactions faster, benefiting all stakeholders.
Being able to automate these processes also improves the quality of compliance because, with RPA, processes become fully documented, traceable and transparent. AI can ensure accuracy of provider data, helping healthcare companies avoid steep regulatory penalties imposed in the absence of accurate provider data. Such data can also inform and create personalized offerings to prospects with unique needs, or offer relevant additional products to existing patients.
Finally, AI can help hospitals, clinics and pharmacies take better care of their patients, especially in the realm of managing emotional or agitated callers. AI software solutions currently on the market today can analyze the speech of company associates during calls, offering guidance on when to soften their tone or slow their speech down in stressful situations. 
Enabling people to accomplish purposeful goals
Enticing providers to deliver a more human-centred design for healthcare by redeploying staff on work of a higher order, such as patient intimacy and patient care, is invaluable. Automating routine tasks in service operations can provide staff with an opportunity to engage patients in proactive, contextual and meaningful conversations, some of which can also be AI-enabled, and help patients improve their health or enjoy more healthy days.
An illustration might be useful here: if an AI system alerts an associate about a patient who has missed renewing a prescription for diabetes medication and provides a predictive insight in to the patient's health disposition based on health history and related attributes, the healthcare associate can promptly arrange a review for the patient.
As in several other industries, AI in healthcare can complement the workforce and amplify its capabilities. Human capital in healthcare needs to be diverted to care at the intersection of caregivers and patients rather than being encumbered with low-value, back-office operations. AI-led automation and AI applications are the paths to achieving this opportunity. 
Amit Shukla is the Associate Vice President and Head of Healthcare Consulting at Infosys, a provider of technology, consulting and outsourcing services.