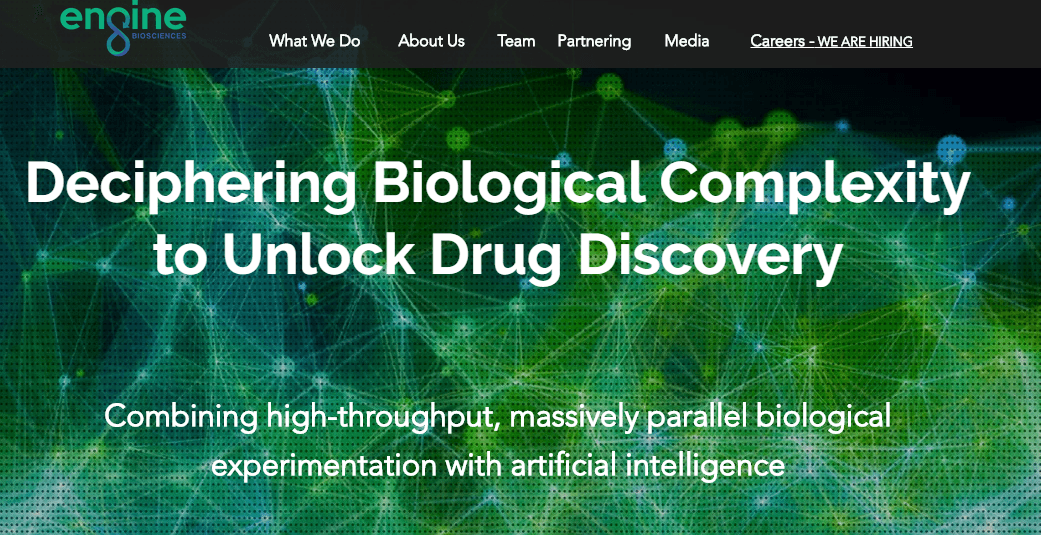 Engine Biosciences("Engine"), a San Francisco, CA-based biotech company pioneering its artificial intelligence and genomics network biomedicine platform for drug discovery has raised $10 million. The seed round was co-led by by DHVC (Danhua Capital) and 6 Dimensions Capital, with participation from global biopharmaceutical leader WuXi AppTec, EDBI, Pavilion Capital, Baidu Ventures, WI Harper, and Nest.Bio Ventures.
The company plans to utilize the funding to support its proprietary platform, Engine as it builds its drug discovery platform, expands its scientific and executive team in both Singapore and San Francisco, and pursues preclinical studies internally and with partners, which currently include leading research institutions and a prominent US Fortune 500 company. Engine's data-driven drug discovery platform combines massively parallel biological experimentation with artificial intelligence ("AI") to discover and develop better therapies for important human diseases.
Compared with conventional drug discovery approaches, which are too slow and costly to test and map the huge number of genetic interactions that underlie diseases, Engine's platform drives orders-of-magnitude gains in speed and scale. By understanding and testing these genetic interactions in parallel and using machine learning and deep learning algorithms to analyze and learn from the resulting datasets, Engine can decipher biological networks that until this point have vexed drug developers and researchers and enable more rational drug discovery for both single and combination therapies.
To date, Engine's technology is being applied across four areas: drug repositioning, which applies known drugs to novel indications; new target discovery, which identifies biological factors that underlie disease; precision medicine enablement to support unique treatments based on a patient's particular genetic makeup; and pathway analysis. Engine has achieved proof of concept across various disease indications and cell types and has active programs in cancer, neurodegeneration, autoimmune, and skin.
"The biopharmaceutical industry needs better approaches for R&D to deliver therapies to patients in need faster. Legacy approaches mean that in many cases, we still have a weak understanding of what drives disease and correspondingly, how to treat or prevent it," said Engine Biosciences Co-Founder and CEO Jeffrey Lu. "Engine's data-driven platform allows researchers to uncover the critical gene interactions underlying diseases and also test therapies that specifically target these interactions in a faster, cheaper and more precise fashion than currently possible."