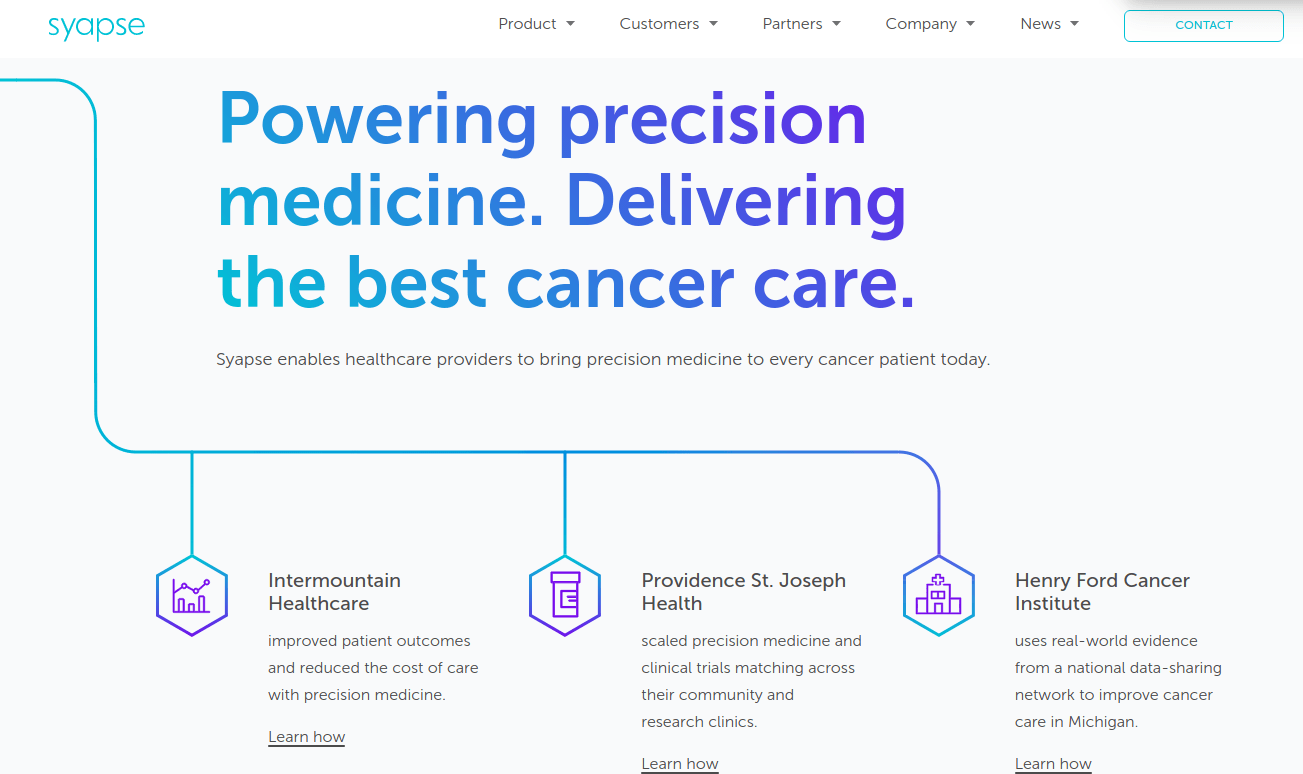 Syapse, a precision medicine company, announced today it is expanding to Asia through new partnerships with Seoul National University Hospital (SNUH), the premier hospital in Korea, and Megazone, a cloud-specialized IT company.
Syapse and SNUH are launching a precision oncology program to improve cancer care in Korea, with the support of Megazone's innovative cloud services. SNUH, one of the largest health systems in South Korea, is the first health system outside the U.S. to use the Syapse platform. Through the new partnership, physicians at SNU Cancer Hospital's 28 centers will use Syapse's point-of-care software platform to deliver more effective, personalized cancer therapies. Syapse's software enables oncologists to implement large-scale precision medicine by integrating the clinical, molecular, and outcomes data they need to make the most informed treatment decisions.
SNU Cancer Hospital, opened in March 2011 and based in Seoul, is dedicated to providing the best medical services to cancer patients. The hospital includes 16 Cancer Specialty Centers, 10 Multidisciplinary Cancer Treatment Centers, and a Cancer Clinical Trials Center.
With precision medicine, physicians at SNUH will be able to deliver precision care based on a patient's clinical and genomic profile, an approach that has been shown to improve outcomes, lower costs, and increase efficiency. SNUH will join the Syapse network of leading providers, such as Providence St. Joseph Health and Aurora Health Care in the U.S., that benefit from real-world insights into which treatments are most effective.Syapse's expansion into Asia will be accelerated through its multi-year partnership with Megazone. This partnership will bring precision medicine to health systems and patients throughout the Asia-Pacific region, initially focusing on Korea, Japan, and Vietnam.
"Syapse gives us a powerful platform to make effective cancer treatment decisions by using molecular analysis technology," said Kyung Hwan Kim, M.D., Thoracic and Cardiovascular Surgery, Chief Information Officer of SNUH in a statement. "And through our precision medicine platform, we hope Seoul National University Hospital will provide a new standard for the evidence-based precision treatment of cancer."