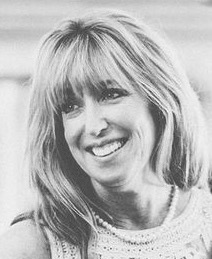 The increased financial responsibility on the part of patients and  developing options in telehealth and evidence-based care have made personalized, consumer-friendly information access a growing necessity for both providers and health plans.
This shift has incented insurers and providers to collaboratively approach the patient both clinically and as a consumer of care. However, if a collaborative effort based on consumer experience is to work, it's critical for these healthcare entities to focus on creating alignment in key areas, including data management and consumer-focused services.
Rethinking Data
In the past, differing business approaches and legal mandates, as well as the lack of data integration and transparency, were often catalysts for tension between payers and providers.
The amount of data attached to every patient has grown exponentially—and all of it has to be gathered, integrated, and interpreted according to compliance guidelines and processes that can vary widely between payers and providers. In addition, the datasets held by payers and providers can be different. For example, payers possess data on claims, financial analytics, and risk models. Providers have administrative and clinical data that includes case histories and outcomes.
Each data set is valuable, but in isolation doesn't provide a holistic and contextual perspective of the patient. Providers need to leverage health plan data in order to move from episodic care to delivering care focused on the continuum. Payers need access to patient information in order to work with providers to establish appropriate care plans for their members.
The key is to forge pathways where these two data spheres overlap, turning the data into rich, actionable information that benefits both stakeholders, and more importantly, their customers. Tools like self-service portals allow both payers and providers to access complete, actionable information (as opposed to raw data), reducing administrative burdens for both parties, achieving higher-performance goals, and identifying coding and care gaps more quickly.
The increasing use of automation also is fundamentally changing the healthcare business. Automation reduces or eliminates manual processes for many tasks with data-intensive processes, across multiple domains and verticals. Automation can drive tremendous accuracy while simplifying a much more robust view of our patients, members, and customers' unique healthcare needs. With the right technology, health plans can align with providers by offering more efficient care and administrative processes. At the front desk and in the back office, payers can help provide tools that enable staff members to submit claims electronically rather than manually and to check what is authorized at (or even before) the point of care.
For example, automating utilization management and other transaction processes can streamline workflows, as well as speed the exchange of clinical, financial and patient data to near-real time.
Through the aggregation of member and clinical data, insurers and their provider networks gain the ability to continuously evaluate the customer lifecycle needs and the likelihood that members are in need of more customized health services.
However, this is more than a question of consumer experience. The tremendous amount of data produced by patients is a treasure trove of opportunities for uncovering new ways to use data in order to improve outcomes, identify care gaps, and ensure patients/members have access to the care services they require in more of a high-touch, highly personalized manner
Patient/Member Services
One of the consequences of health reform, social media and the general consumerization of healthcare has been a need to meet the same 24/7 customer service expectations as other industries, including retail, financial services, telecommunications and entertainment. This focus is only expected to increase in the coming years.
Nursing triage is a good example of a service that can easily be structured to meet and exceed members' consumer-based expectations with enhanced service levels and minimal costs impact.
The primary advantage of a nurse triage service for patient satisfaction is that it provides an immediate answer to member/patient health concerns. Implementing a nurse triage service can help payers and providers address this need while managing members/patients more effectively, reducing readmissions, building a more positive reputation, and driving down costs. That's a lot of value from one investment.
A nurse triage service staffed by registered nurses and others with the proper healthcare certifications can provide evidence-based guidance on whether a current or developing condition is an immediate cause for concern or can wait for either a call from or visit to the physician.
At the same time, quickly directing patients to seek the appropriate level of care, instead of having them automatically default to the ED in times of uncertainty, helps lower payer benefit expenditures while delivering a value-added service that helps drive renewals.
Further to this point, when these interactions are tracked through a CRM and linked directly to claims data for that particular member, there will be a clearly defined ROI as well as quantifiable figures that can be used to measure the effectiveness of these interactions on member base and assist with providing positive health outcomes to members.
Collaborating with a credible business process outsourcing (BPO) partner can bring nurse triage services to market quickly and effectively, with seamless support of seasonal highs and lows. The technology is already in place, the staff already hired and trained, and reporting will be quickly enabled. With a minimum of transition work, the nurse triage service can begin answering member/patient questions and delivering an outstanding customer experience almost immediately.
An experienced BPO partner will examine all the options to determine the best course of action. This may mean eliminating or revising a process (or parts of it) rather than simply applying technology to make an inefficient process more efficient. Understanding the goal, and then selecting the best method(s) to accomplish it, are essentials of an outstanding BPO partner relationship.
Conclusion
The shift from fee-for-service to fee-for-value is an incremental process—and many providers and health plans are compelled to find a balance between two conflicting worlds.
By adopting a mindset of collaboration to reach larger goals, payers and providers can engage patients/members more effectively than either could alone. Payers and providers are working more closely together to ensure patients/members have access to non-traditional care specialists, skilled in assisting individuals to successfully take care of themselves, to become healthier and lead happier, more productive lives.
Donna Martin is Senior Vice President, Global Health Services, at Hinduja Global Solutions (HGS), a provider of  business process management (BPM) services from traditional voice contact center services and transformational DigiCX services that are unifying customer engagement to platform-based, back-office services and digital marketing solutions.