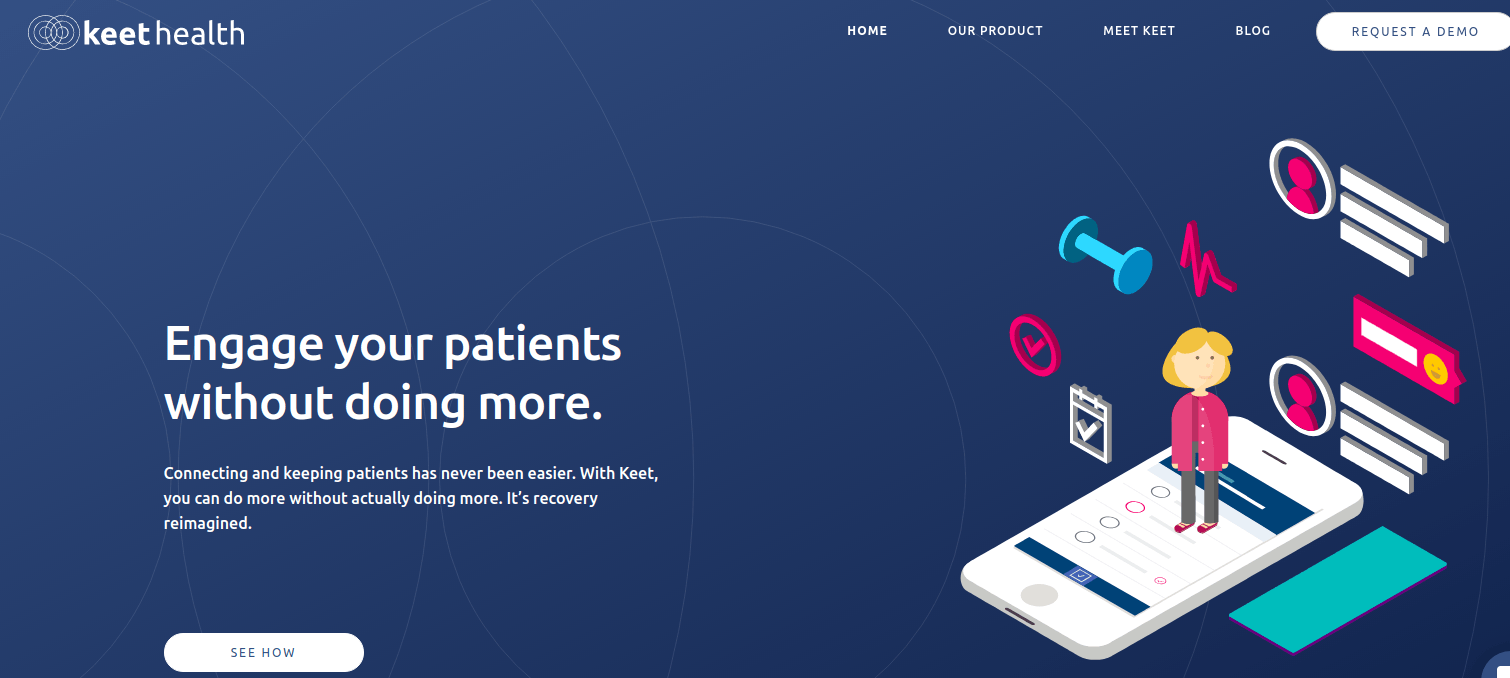 Clinicient, Inc., a provider of business solutions for outpatient rehabilitation has acquired Keet Health, an Austin, TX-based mobile patient engagement platform. The acquisition will expand Clinicient's solutions with Keet's mobile patient engagement platform to enable providers to deliver exceptional patient experiences, improve outcomes and reduce costs.
Founded in 2015, Keet Health keeps patients engaged with digital care plans, patient education, secure messaging, and care coordination. Simultaneously, Keet streamlines clinic/patient communication with personalized marketing automation and actionable metrics for clinic awareness and growth.
Clinicient helps outpatient rehabilitation therapy businesses optimize their clinical and financial operations from patient to payment, through a combination of cloud-based EMR, practice management and revenue cycle management (RCM) solutions.
Together with Clinicient's INSIGHT platform, which combines EMR and revenue cycle management in a single system, Clinicient and Keet are uniquely positioned to deliver the technology and services that allow healthcare providers and systems to achieve a truly superior patient and clinical experience.
Integration Details
Clinicient and Keet will join forces to bring best-in-class patient engagement solutions to clients, while the combined organization will continue to support other application integrations. The combined company will maintain offices and teams in Portland, Oregon and Austin, TX.
"We're excited to join forces with Keet and we see the Clinicient/Keet combination as a natural extension of our offerings to drive client improvement, both clinically and financially. As the healthcare industry moves from fee-for-service to alternative payment models, systems that enable patients to take a more active role in their healthcare are critical to improved outcomes, better care and reduced costs. By adding mobile, patient-driven solutions to Clinicient's offerings, we ensure that healthcare providers and systems have the end-to-end tools to attract and engage patients in a more meaningful way," said T. Kent Rowe, Chief Executive Officer, Clinicient.