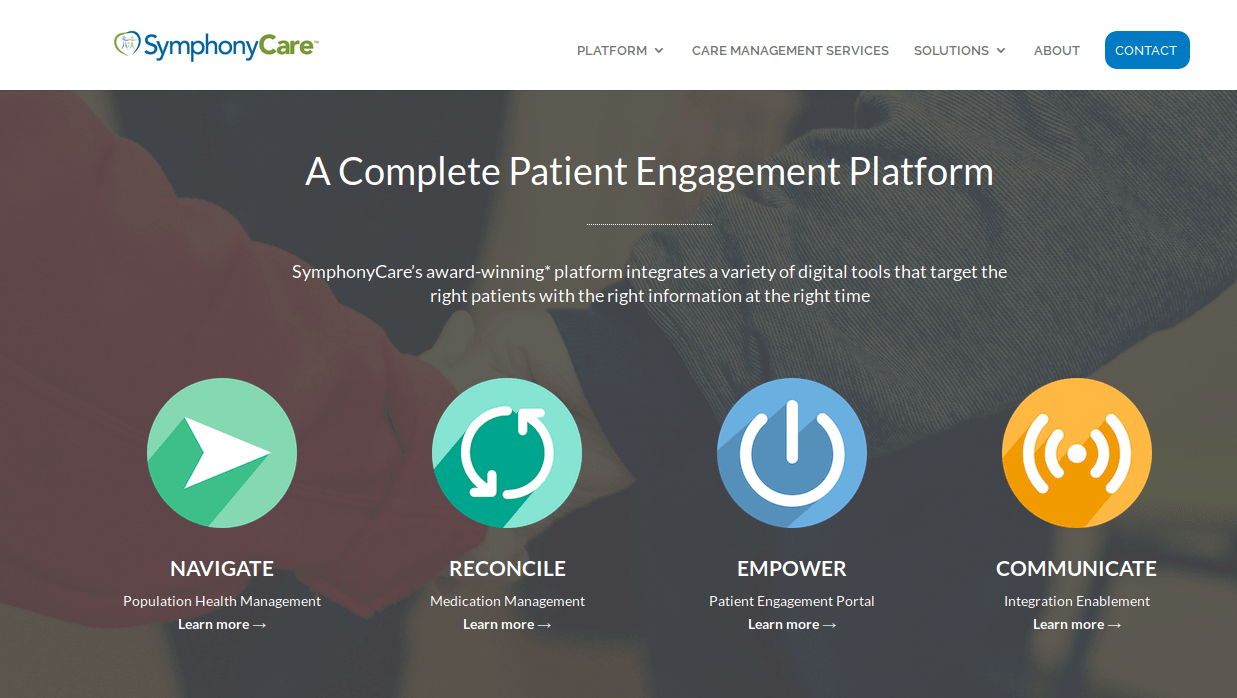 SymphonyCare, a population health and patient engagement solutions company has acquired the Empower patient portal business unit from Birmingham, AL-based Influence Health. The acquisition was led by SymphonyAlpha Ventures, the venture capital arm of Symphony Corporation, a leader in digital healthcare innovation and technology solutions. Financial details of the acquisition were not disclosed.
The Empower patient engagement product alone currently reaches more than a half a million patients monthly, who see over 8,200 providers at more than 1,900 healthcare provider locations in North America. As part of the integration, SymphonyCare plans to integrate Empower into its existing Navigate product line, which allows healthcare providers to stratify, manage and better engage patients who have multiple chronic diseases, improving patient outcomes and lowering healthcare costs.
In addition, by leveraging the power of digital healthcare solutions in the Symphony Corporation family, Empower will provide patients innovative and cutting-edge solutions such as telemedicine and medication management applications. The combination empowers patients to better manage their healthcare and engage with healthcare providers.
"We are excited to add Empower's leading patient engagement solutions to Symphony's digital healthcare ecosystem, as we feel we can provide additional value to the already sizable Empower install base," stated SymphonyCare founder and CEO Ravi Kalla in a statement. "Similarly, Empower adds unique patient engagement functionality to our clients' existing population health management programs driven by our Navigate care coordination and analytics technology."