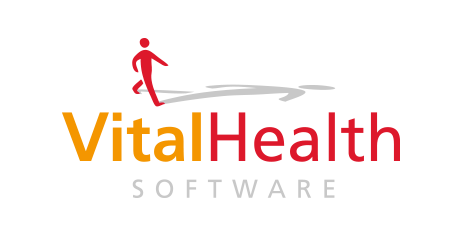 Philips has acquired VitalHealth, a Netherlands-based provider of cloud-based population health management solutions for the delivery of personalized care outside of the hospital, for example, in regional care networks. Building on the acquisition of Wellcentive in 2016, the acquisition complements Philips population health management portfolio with advanced analytics, care coordination, patient engagement and outcome management solutions. Financial details of the acquisition were not disclosed. 
Founded in 2006 by Mayo Clinic (USA) and Noaber Foundation (the Netherlands), VitalHealth develops game changing cloud-based eHealth solutions for people with chronic diseases such as Diabetes, COPD, CHF, Depression, Cancer and Alzheimer's. VitalHealth has a successful portfolio of telehealth apps to give patients the tools they need to play a more active role in their own care. Additionally, VitalHealth has a care coordination platform for care providers to integrate patient information across care settings, and it has the capability to aggregate data from different information systems to provide quick insights into the total population.
Philips already successfully offers health informatics to import, aggregate and analyze clinical, claims and financial data across hospital and health systems. Its offering also includes patient engagement programs involving telehealth, personal emergency response and medication management. 
VitalHealth's offering will complement Philips Wellcentive's solution to help improve patient outcomes, as the combined portfolios will enable healthcare providers to better identify and manage high-risk, high-cost patient populations. Moreover, VitalHealth's platform will strengthen Philips' HealthSuite digital platform, the company's digital enabler for the next generation of connected health solutions.
As care moves from the hospital to lower cost settings, including the home, there is a need for a more holistic approach to healthcare. Population health management is a proactive approach to improving health and reducing costs for entire patient populations. It involves the aggregation of patient data across multiple health IT sources, smart analytics to understand the health needs of the population, navigation annd coordination of care within that population, and engagement with each individual patient to improve both clinical and financial outcomes. In line with its strategy to deliver integrated solutions across the health continuum, from healthy living and prevention to diagnosis, treatment and home care, 
"This strategic acquisition complements our current offering in population health management, and supports our commitment to deliver integrated solutions for care providers and patients to improve people's health," said Carla Kriwet, Chief Business Leader of the Connected Care & Health Informatics Businesses at Royal Philips in a statement. "As a pioneer in comprehensive population health management solutions, we are committed to help drive business transformation for providers, health systems, employers, and payers transitioning to value-based care. VitalHealth will help us deliver on that commitment by strengthening our offering for care coordination, outcome management and patient engagement."
Last week, Philips acquired  Forcare, a Netherlands-based open-standards-based interoperability software solutions for fast and flawless data flows between medical systems and information sources at the departmental and enterprise levels, as well as Health Information Exchanges (HIEs) across health systems.