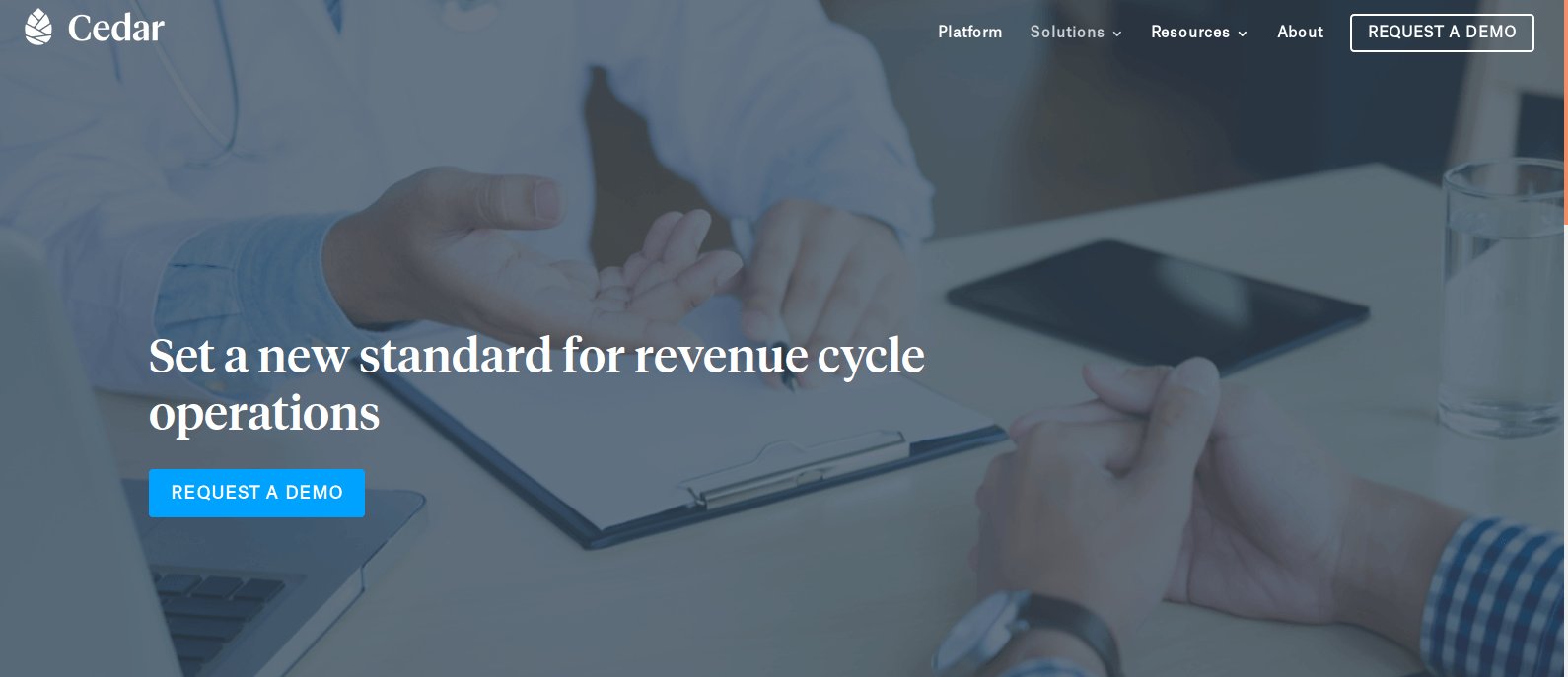 Revenue cycle management-focused startup Cedar has announced its entry into the health IT market with a new data-driven patient payment solution. Supported by $13M in Series A funding, the Cedar platform, which powers solutions for hospitals, health systems and medical groups, delivers modern intelligence to alleviate collections challenges, improve billing operations and ensure a personalized billing experience for patients.
A Data-Driven Payment Solution for Hospitals and Medical Groups
Today, the majority of revenue cycle offerings look at one or two transactional aspects of patient billing. The NYC-based company instead offers a comprehensive view of the overall patient payment ecosystem, leveraging millions of internal and external data points to inform the communication method, messaging and payment options that an individual patient may see. These are optimized over time via machine learning algorithms to continually ensure the best possible response from patients.
Through the Cedar platform, providers can consolidate billing information across multiple caregivers while delivering clear invoices detailing exactly what patients owe, with personalized click-to-pay options. In parallel, provider billing teams can keep track of all activities via a powerful patient CRM and financial dashboards. The Cedar platform can be integrated with any electronic health record (EHR) or practice management system (PMS), and implemented in ten weeks or less.
In initial testing, providers using the Cedar platform saw an average of:
– 22 percent increase in collections;
– 33 percent reduction in A/R days;
– 62 percent increase in self-serve payments; and
– >90 percent patient satisfaction when using the Cedar platform
"With patient payments being a critical component of the revenue cycle, it is necessary that hospitals and health systems provide patients with the best possible experience," said Joel Perlman, advisor to Cedar and former EVP/CFO, Montefiore Health System, New York in a statement. "Cedar truly understands what it means to bring a patient-first approach to healthcare technology, and will allow providers to improve on the often confusing and emotional process of patient payment. In turn, hospitals and health systems will not only see an improvement in collections, billing operations and days in AR, but receive better patient satisfaction scores across the board."