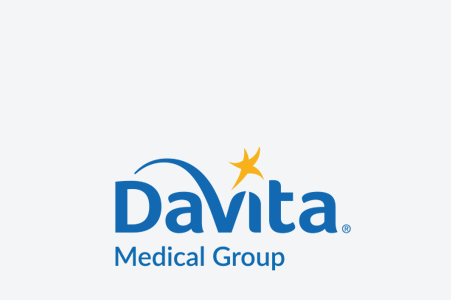 UnitedHealth's Optum has agreed to acquire DaVita Medical Group, one of the nation's leading independent medical groups and a subsidiary of DaVita Inc. Under terms of the acquisition, Optum will acquire DaVita Medical Group for approximiately $4.9 billion in cash and is expected to close in 2018. DaVita plans to use the proceeds from the acquisition for significant stock repurchases over the next one to two years following the closing of the transaction, as well as to repay debt and for general corporate purposes.
DaVita Medical Group will become part of Optum's OptumCare division, which today works with more than 80 health plans to serve millions of consumers annually through 30,000 affiliated physicians and hundreds of care facilities. Joe Mello, chief operating officer of DaVita Medical Group, will continue in a leadership role in the combined entity, as will the DaVita Medical Group leadership team. The combination will improve care quality, cost and patient satisfaction through integrated ambulatory care delivery systems enabled by information technology and supportive clinical services.
Optum's data, analytics, technologies and clinical expertise will help DaVita Medical Group physicians deliver even higher quality care more effectively to the patients they serve. DaVita Medical Group manages and operates medical groups and affiliated physician networks in California, Colorado, Florida, Nevada, New Mexico, and Washington in its pursuit to deliver excellent-quality health care in a dignified and compassionate manner. DaVita Medical Group's teammates, employed clinicians and affiliated clinicians provided care for approximately 1.7 million patients. DaVita Medical Group will expand the market reach of Optum's strategic care delivery portfolio, including Surgical Care Affiliates, MedExpress and HouseCalls. Patients will further benefit from the sharing of best practices across both organizations.
"The physicians and clinicians of DaVita Medical Group provide outstanding patient care, and we look forward to supporting their continued success in serving their patients and communities," said Andrew Hayek, CEO of OptumHealth in a statement. "We also look forward to working closely with the leadership team of DaVita Medical Group to combine our capabilities and, supported by the data analytics and technology capabilities of Optum, enhancing patient care and the value we provide to the communities we serve."