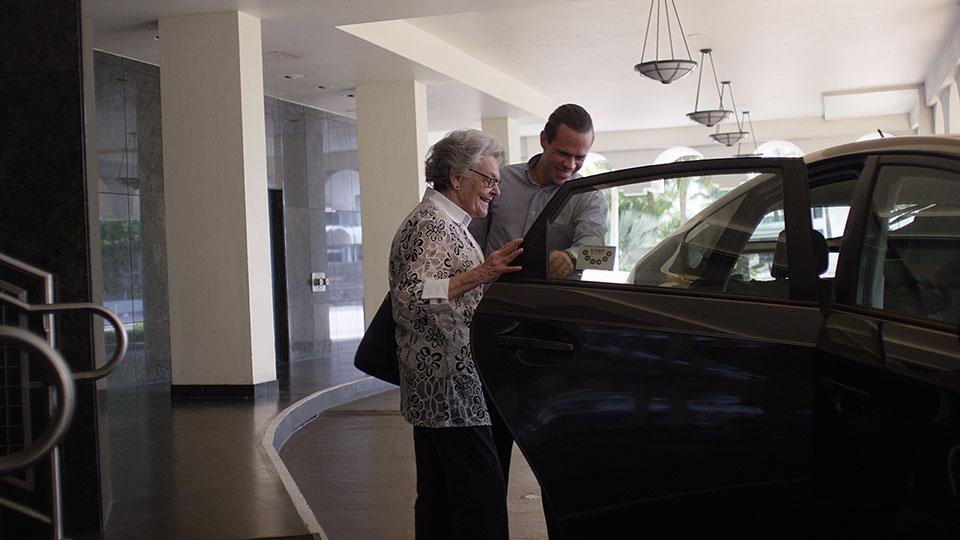 Circulation, the pioneer in on-demand non-emergency medical transportation, today announced a partnership with Lyft, the fastest growing rideshare company in the US. This partnership will expand non-emergency transportation options for Circulation's clients nationwide, which currently number more than 1,000 healthcare facilities. Starting today, all Circulation users can schedule Lyft rides directly through Circulation's on-demand patient-centric digital transportation platform.
Founded in 2016 by John Brownstein, PhD and Robin Heffernan, PhD, CEO of Epidemico, Circulation provides patients, caregivers and hospital staff a seamless, superior overall experience. Hospital transportation coordinators can schedule and manage on-demand rides that are affordable and tailored around patients – all from one convenient interface. Coordinators can update patient information files with transportation scheduling information, ensure physicians, nurses and caregivers are notified when patients arrive for appointments, and receive alerts on Circulation's centralized multi-patient dashboard – all in real-time.
Initially piloting at Boston Children's Hospital, Mercy Health System's three acute-care hospitals and all-inclusive care program for the elderly in Pennsylvania, and Nemours Children's Health System in Wilmington, Delaware, Circulation's service has almost 50 clients across 1,000 top-tier hospitals, clinics, community health centers, and other healthcare facilities nationwide.
Circulation client Iora Health is currently scaling the Circulation platform to all of their primary care practices nationally. "A key way to ensure that older adults can make progress on their health goals is by removing significant social determinant barriers such as reliable transportation," said Duncan Reece, Senior Vice President and General Manager for Iora Health. "The Circulation Platform and partnership with Lyft gives Iora teams the control, visibility, and convenience needed to better manage transportation for our patients who can't get to the doctor on their own. This, combined with Lyft's safe and reliable transportation. is a win-win for all."  
"This partnership represents another step by Circulation towards improving convenience and satisfaction for healthcare travel. Outsourced call centers, multi-day advance scheduling, long wait times and no visibility are quickly becoming a thing of the past for healthcare logistics. Patients and providers expect the same service that they receive outside healthcare – namely convenience, quality and reliability. Think Amazon and Netflix. A marketplace of high-quality options is critical to success," said Robin Heffernan, PhD. Circulation CEO and Co-Founder in a statement. "Lyft is a collaborative partner with a track record demonstrating a strong commitment to the healthcare space."